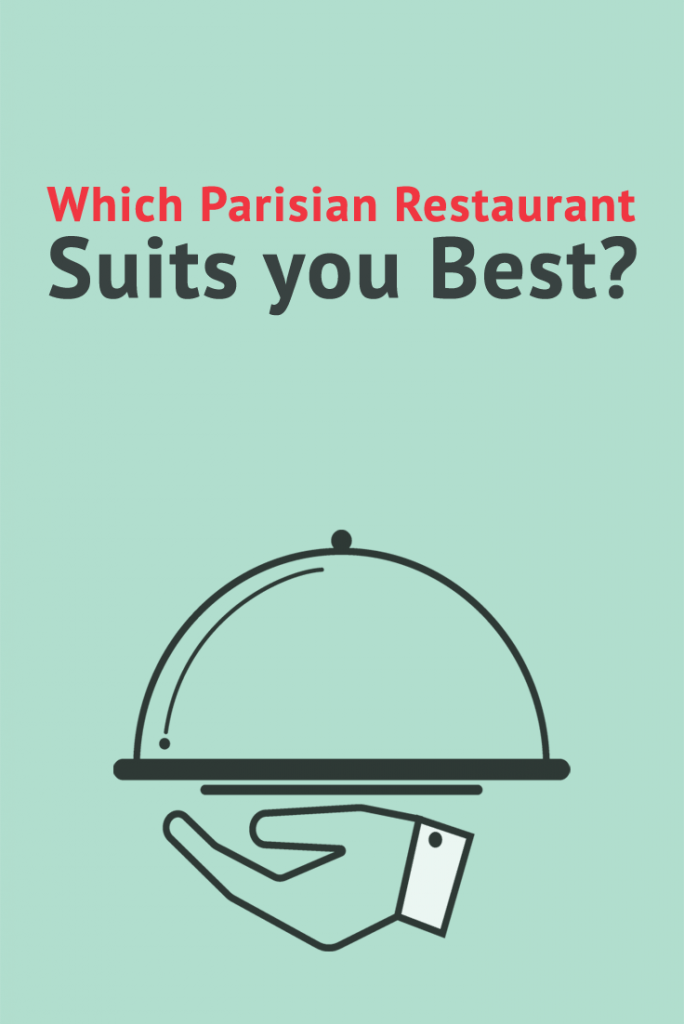 This week, I am launching my newest e-book Paris for Foodies and I can honestly say that it's got all the things any foodie travelling to Paris would absolutely love. (I swear!) So to celebrate the launch of this e-book, I came up with a fun quiz especially designed for all kinds of foodies out there.
I know you LOOOVE food. I certainly do! And so do the rest of the French people. We treat food way too seriously here in France. But did you ever stop to wonder just what type of foodie you might be? AND — which Parisian restaurant would be perfect for you based on your food personality? Our quiz can tell you that and even give restaurant recommendations for you!
Cool ,huh? 😀
But before you jump into the quiz, here are a few reminders.
Please bear in mind that this quiz is in no way scientific (yeah, just keeping it real here). But what it lacks in scientific-ness, it makes up for in everything else. In short, you won't be wasting your time at all.
Try to pick the answer that you think fits your personality and your thoughts best. In case your exact answer isn't included in the list of options, you can always choose the next best thing. 🙂
No cheating or pretending to be a different version of you. Because – come on – this isn't a graded test, haha. Besides, YOU will know.
Have fun! The results aren't set in stone, so feel free to take the quiz with an open mind and open heart and just see what it's got for you. If you don't like the results, try to review it with another round. You might have missed something in the first try.
and…
Don't forget to share the results with your friends on social media. I bet they'd love to know just what kind of foodie you really are.
Ready? Here we go!
So which type of foodie are you? Do share! Also, for the best restaurant recommendations sorted out according to the different Parisian arrondissements, check out Paris for Foodies. You may get it now for only $5. Also available in Amazon
Paris for Foodies (plus the freebie Paris for Selfies) is available now for only $5 (or equivalent in your local currency). So, make sure to get your copy and start planning that food adventure.
If you have comments or questions, please do not hesitate to email contact@talkinfrench.com or leave a comment in the comments section below.