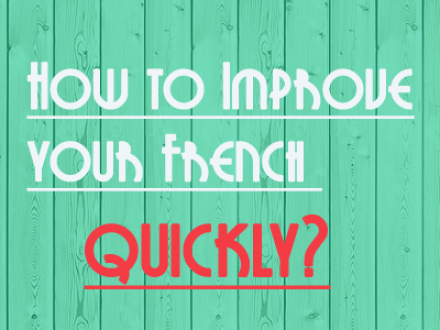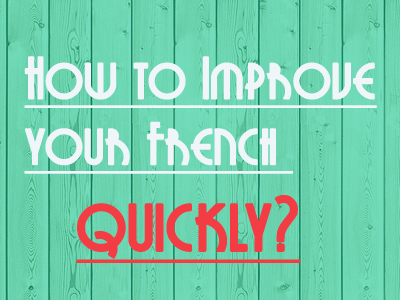 [symple_highlight color="green"]Reading Time: 7 minutes.[/symple_highlight]
Why learning French with a tutor can be faster than a classical French Program?
Struggling to improve your French? No opportunity to practice your French? Then you should consider my French Tutoring service.
The benefits of having a French tutor:
Cheaper than  attending French language classes in France (As explained below)
Faster way to develop French speaking and listening skills. I share my story of when I was studying Korean. 
Highly Flexible
How my tutoring program compares to some French School Programmes:
I was talking on gchat with a student few days ago and we were comparing the price of Tutoring against the price of some French School Programmes.
If you study in France in an Alliance Française, Catholic University or Private School, the price varies between 200 euros and 250 euros per week.
The Catholic Institute of Paris charges 850 euros per month for 85 X One hour  lessons  each lasting 1 hour. So you may be thinking"Oh it is only 10 euros per hour." But there are 15 students per class. So, you will have a maximum of 4 minutes per class to practice ( 60 minutes / 15 students = 4 minutes).  It is like paying 150 euros for one hour of conversation.
Don't get me wrong; these types of classes can be useful. I still value them; the peer pressure to learn everyday is great there. However it is not necessarily the best way to invest your time and your money (sorry French Teachers who read this blog post).
Moreover, with a French Tutor you will have an intensive one hour class instead of listening to other students trying to speak French.
Learning a language with a tutor: my story
When I was in Korea, I used to learn Korean at university (Yonsei KLI) However, after two semesters, I switched to a private tutor, which meant I spent less money and time learning Korean. I paid a tutor for hourly sessions to review/practice the different lesson with her during that hour. I did one per day; instead of spending 4 hours sitting in a room listening to a teacher and the students. Consequently, I spent one intensive hour studying Korean by myself and then learning further with a tutor during another hour. My progress was way faster. I could adapt my time based on my needs. However, you don't need to commit one hour a day, as I did when I learnt Korean, I was in the country and Korean was essential. Just once or twice a week is more than enough to improve your French.
[symple_box color="red" text_align="left" width="100%" float="none"]Bottom line: Tutoring is a much more effective (aka faster) and cheaper option than the traditional learning class format.[/symple_box] 
Learning Method
Depending on your level I might not teach you all the same way:
Beginner level: I will create weekly objectives to build a sense of achievement. Within a few sessions you should be able to the basics of the core language and be able to answer some common questions and talk about basic topics.
Intermediate level: I shall focus heavily on conversation and listening. We will regularly have conversations. The first time we study together, I will judge your current level, and, once in a while, I will show how much progress you have made. It is important that you feel that you are improving.
Advanced level: Mostly related to building more vocabulary during conversation. It will be about speaking like a French native; with tons of expressions and colloquial language!  I will focus on the topics that you like.
Advantages to studying with me: I always include an unlimited writing correction service. If you want more help in correcting your written essays, then I am more than happy to correct you free of charge.
+ If you use an instant messaging app like What's App or Kakao Talk, you can converse with me on these apps whenever you feel like it.
Highly Flexible
You are busy and cannot commit to a defined schedule? No problem!
If you cannot commit to a regular weekly time, then you can register to be on a "floater" schedule; just send me an email and let me know your schedule. . "Floater" lessons can be cancelled up to 2 hours before the class because hey, stuff happens.
Available Times
Monday to Saturday, from 8 am to 8pm French Time (Morning and early afternoon in North America and afternoon/evening for Australia and Eastern Asia). Additionally, I may be available to teach you French on a Sunday, depending on other commitments.
Additional Information
Payment: Payment is up-front and made online. You can pay per class or per week/month. It is completely up to you.
Refund: If you have any problems with the first class, you can ask me for a refund.
Free Assessment
Before getting started and studying together, I want to know more about you and make sure I am the right fit for you. I would like to assess your French, and ideally spend 10-20 minutes on the phone with you having a chat, either in French and/or English.
Summary of the benefits of my tutoring classes
Cheaper option than the French Class Program in a Private School
Highly flexible
Unlimited writing correction and support service
Faster way to improve your French speaking and listening skills
Only $50/hour
Limited offer: Only 10 hours available at $50/ hour/ Start studying French today with me:
Special Offer (Limited Availability!):
My time is, unfortunately, not extensive, I already work with some students and need to leave some time to run the website. Therefore, only 10 hours of my time each week are now available.
Important Note: I will increase my fee to $60/hour in June OR when I reach this 10 hours limited timeslot.   I may not even have enough time for more students after that.
If you were a newsletter subscriber that I offered a $40/hour for a limited time. Kindly note that this offer is over by now and this new offer will soon expire as well.
[symple_box color="red" text_align="left" width="100%" float="none"]People who start lessons today will be guaranteed to keep this $50/hour price for as long they study with me.[/symple_box]
So, start learning French with me today by filling in the contact form  below and telling me a bit about yourself: why you are learning French, and what specifically you want to improve and focus upon, and I will reply to immediately schedule a Free assessment.
Contact me today to make sure to get this limited offer of $50/ hour.
[contact-form-7 404 "Not Found"]
FAQ (frequently asked questions):
Q:"I'd like to learn French with you, however I live in XXXX?"
A: Wherever you live, I can find a specific time that might suit you.  I find only two exceptions.
If you live in America (Canada/ USA….), I won't be available the afternoon or evening (your time)
If you live in Australia/Asia. I won't be available in the morning (your time)
As mentioned earlier, you can study over the weekend as well.
Q:"How do you structure the online lesson? "
 A: I will need to assess your level of French first in order to give you a definite answer, but, in general, here how it works.
I work with weekly objectives,
Example:
Master French Past tense
Be able to have a basic conversation in French
Discuss your previous vacations.
Improve your writing with essays on specific topics…
The idea is not to be perfect for each objective, but to grasp around 80% of a concept (grammar/ vocabulary topics…) and we will continue to polish your French on this objective over time.
Sometimes, in particular for beginners, I might give you some textbook lessons that I created, but it is rare. I prefer to work hand in hand with you and adapt my teaching style to your personality. Moreover, whenever you face difficulties in French you can ask me and I will give you some specific homework and practice on this topic.
For intermediate level and advanced level I like to use newspapers or magazine articles as a way to introduce a topic. I will give you an article to read in advance and during the session you can ask some questions about the vocabulary, expressions or confusing grammatical points.  The article is a method of encouraging you to explore the topics and to reuse the vocabulary learned from it .I also like to discuss cultural differences from a French perspective, and gain your opinions.. When the session is over you will be given a written essay about the topic discussed in class.
Additionally, depending on your efforts, I might give you additional homework. My objective is to help you learn French Fast.
To Summarise:
[symple_box color="green" text_align="left" width="100%" float="none"]
Adapt to your personality and schedule
Adapt to your objectives
Focus on the most effective way to improve your French

[/symple_box]

 
Q: Can I have one only class per week ?
Yes, it can be more than enough if you are advanced level, or if you are on a very tight budget and you study a lot by yourself.
Q: Can I study with you everyday?
A: I might be OK to work every day, but we will need further discussion before to confirm.
Q: How much progress can I make, or how many classes should I take before to be fluent in French?
A: Based on my previous experience, if you have already taken some French classes and your French is fine you should be able to move from one level to another within 3 months.
I have defined a level based on DELF (a French Language Exam).
A1 : Complete beginner. You can barely speak French
A2 : Has a solid foundation. You can speak some basic French
B1 : Intermediate Level. You should be able to understand and speak, some decent French, but you still have some issues about speaking or writing.
B2 : Fluent. You can live in France or a French Speaking Country without any trouble.
C1/C2 : (I have written it down in French because you should be able to understand it) Vous parlez parfaitement français. Vous avez juste besoin de pratiquer une heure de temps en temps  pour ne pas perdre votre français ou connaître des expressions ou du vocabulaire supplémentaire.
I can help you to move from each level (e.g.: From A2 to B1) within 2/3 months with 2 hours of French every week. The progress can be slower or faster dependent on your commitment to learn French.
Who should take my French Tutoring Class?
Do you plan to  work or study in a French speaking country? Or take the DELF exam?
If you want to plan to study French in France or any other country, it can be great to have a strong foundation that will enable you to skip the basic class level
Recommended time: I recommend you to take 2 hours of French Class per week if your budget allows it. If you need faster progress then an additional hour per week might also be good.
Did you learn French long time ago and you want to reactivate it?
You have graduated in French Literature or were a French Language Major and now you are afraid to lose everything you used to know. You used to live in France but did not have time to practice it. You love French but  you're too busy to have a fixed schedule and prefer to study in the comfort of your home.
Recommended time: You can take 1 or 2 hours per week depending how fast you want to relearn.
Do you speak French well, but you do not have any opportunity to practice it?
One hour should be more than enough for you.
Any questions?
Contact me through the form below and I will reply within 24 hours.
Contact me today to make sure to get this lifetime guaranteed discount.
[contact-form-7 404 "Not Found"]