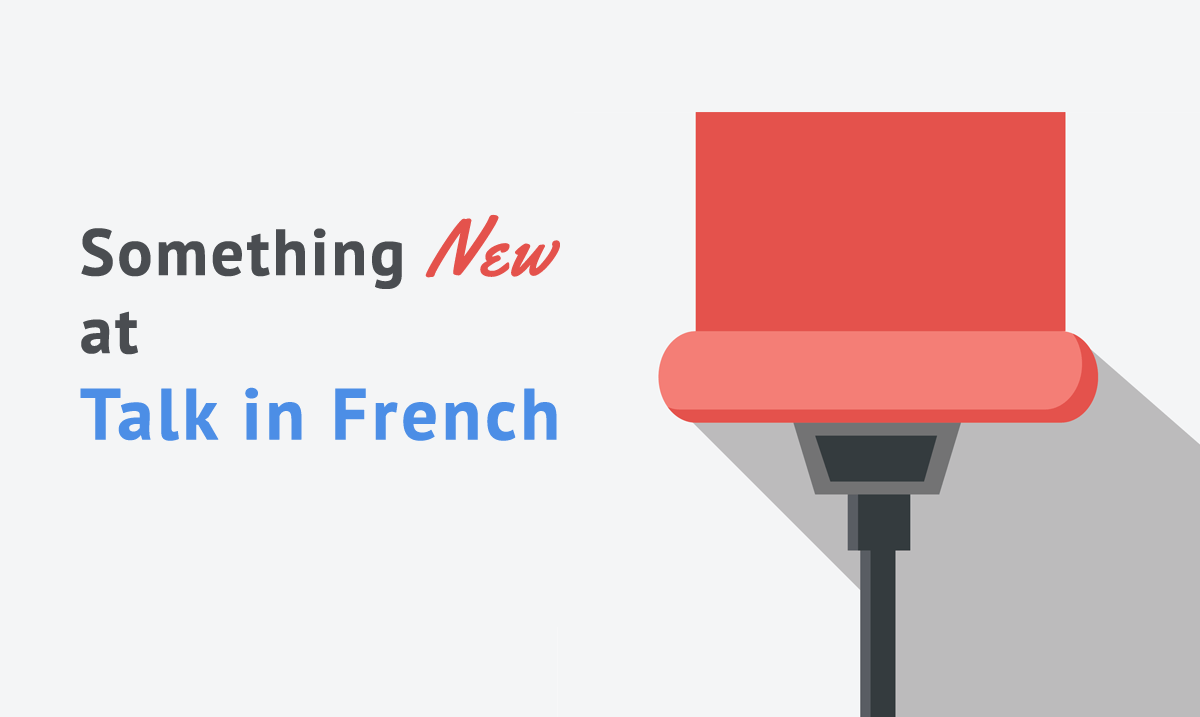 Reading Time: 1 minute.
How do you feel about change? Scared? Excited? Here in Talk in French, change is awesome!
If you have been around here several times, you might have noticed that something's different. Can you guess what is it?
Here's a major clue: IT'S THE WEBSITE LAYOUT! Yes, we've rearranged a few things and now I'm very excited to share it to all of you.
There's a French saying that goes, "on ne change pas une équipe qui gagne" (one does not change a winning team) which is quite similar to the English phrase, "if it's not broken, don't fix it". The old website layout isn't exactly broken either, but the community is growing, major things are coming, and so the old must go to usher in the new.
Ready to see what changes will be implemented? Well, here we go.
1. The Main Website
Some major changes here, a few tweaks there — all with the goal of making everything run faster and smoother. These include:
A new and better menu with a clearer layout and navigation.

Talk in French has PLENTY of good materials and articles that are very useful for French language learners, travellers, and Francophiles. But with the old menu, most of the good things are buried underneath piles of other content and readers go into the site with no idea of all the gold buried beneath all the other stuff.
Sort of like this: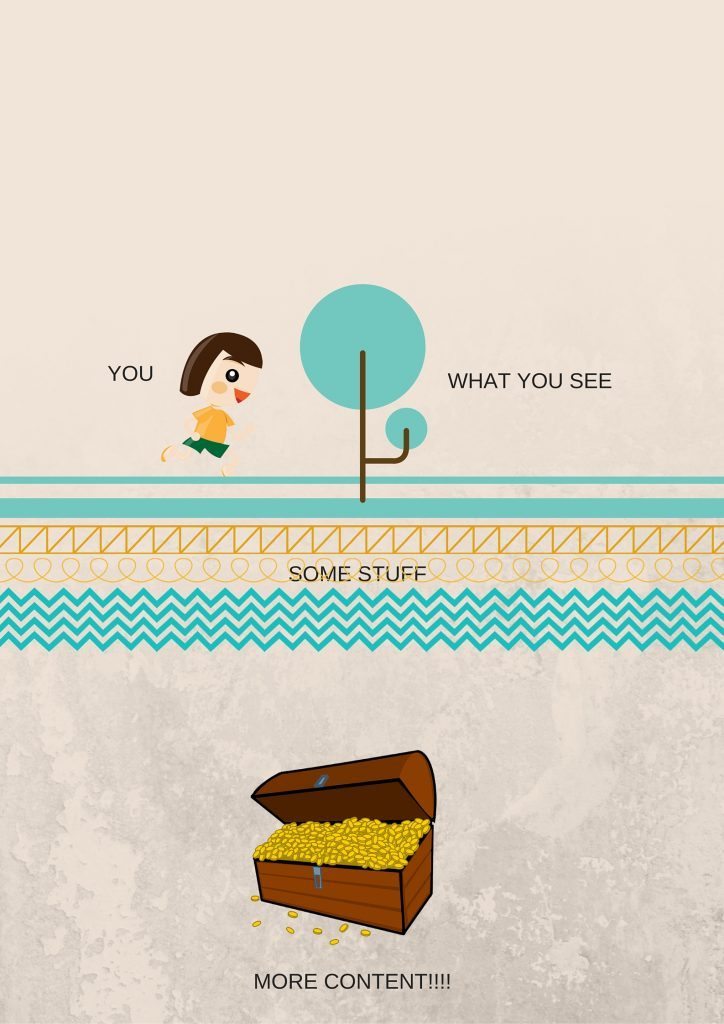 And I tell you, there is a massive wealth of free materials hidden in the nooks and crannies of this website. The new design should make it simpler and way easier for you to dig into those hidden treasures.
Related articles features.

You love an article but you can't find anything else similar to it, and you're just lost, lost, lost.  What a hassle, right? I understand. The previous layout had issues with that but this new design should make everything better now. We're currently working on this feature now so you will be seeing more of it pretty soon.

A clearer reading experience.

The articles will have a new layout that is more streamlined and easily navigable. You want to read something that's easy on the eyes, I know. Wish granted.
The second new thing that I'll be introducing is an all-new store website
2. The NEW Talk in French Store
The Talk in French store was previously part of the main website. But for purposes of making everything run faster, the store site will now be separate from the main site. This will offer a hassle-free store experience for everyone.  More features:
A separate, stand-alone environment.

Now you can browse all the French language and tourism books you want without any distractions. Flip through all the exciting products in a setting that's designed for you to focus on the books alone.

Sample products available.

The new store would allow easy downloads of sample products. Currently, you can get a copy of pdf samples but soon you'll be able to listen to audio samples as well!

Technical Support.

The new store site will also have a page dedicated for technical support. All the FAQs you might have prior to your purchase are all clearly outlined for a more convenient buying experience.

Refund Policy.

There is also a new page dedicated for the Talk in French 30-Day Money Back Guarantee where you can read all about the store's refund policy.

PLUS – a new important feature!

You can sign up to the store and have one place for you to keep track of all your purchases.
Discover the new store here.
BUT WAIT —
Please note that all these are still a work in progress. The main page will start out as rather simple at first but rest assured that more exciting stuff will be introduced gradually (and you're going to love it!)
And oh, bugs. You might see a few every now and then but don't freak out. Just drop a message and let us know about it (it would tremendously appreciated). Everything's in a transition stage now so please expect a few digital creepy crawlies walking around while we're moving house.
Same thing for any weirdness that you might experience in the website, both for the main page and the store site. Don't hesitate to report anything to contact@talkinfrench.com or through any of the Talk in French social media websites. You're an awesome rockstar if you do.
So watch out for more exciting stuff soon from Talk in French.
Merci beaucoup!
Frederic