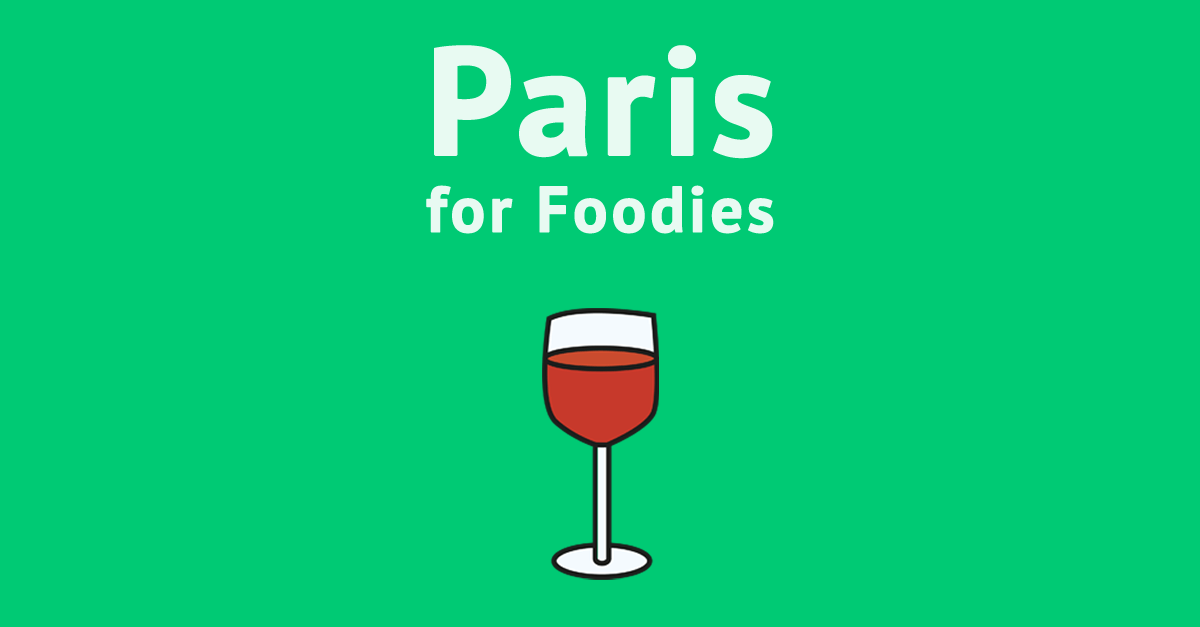 [symple_highlight color="green"]Reading Time:  2 minutes.[/symple_highlight]
Food is a major part of any trip. In a city like Paris, it definitely takes the center stage. As the home of some of the best restaurants in the world and the birthplace of the modern restaurant, the City of Lights truly shines the spotlight on cuisine.
As a Parisian and a food enthusiast, I am very happy to share with you something that will truly make your trip to France even better.
The best places to eat in Paris
Paris is home to more than 10,000 places to eat in, all spread across the twenty different arrondissements, or districts. These food spots vary from hole-in-the-wall joints to fancy, fine dining restaurants boasting their own Michelin stars (or two or three); tiny kitchens with limited seating to restaurant buildings; and centuries-old mansions to swanky modern gastropubs. Truly, Paris is a foodie's paradise and has something to offer every palate and budget.
However, to travellers, this onslaught of seemingly endless options is not only a blessing, but a curse. Which place should you pick among the never-ending array of choices? How can you thoroughly enjoy a food adventure when you are hindered by the common traveller's limited amount of time?
There are restaurant guides. And then there's Paris for Foodies
I have always wanted to come up with a book that shares my love of Parisian food and dining. I finally found the perfect time to do so. But I did not just want a generic restaurant guide – there are plenty of those already. I wanted to create something else that will truly be used and enjoyed – something that will not get shoved to the bottom of a knapsack and forgotten quickly.
I wanted to write a book that will entice foodies with all sorts of budgets and a range of ages to finally take on that Parisian food adventure once and for all. I want an insightful book that addresses all of the actual dining needs and requirements of seasoned travellers and inexperienced tourists alike.
I know it sounds ambitious. Months of labor, however, have finally produced the ebook I am very happy to share with all of you: Paris for Foodies: Your Ultime Guide to Eating in Paris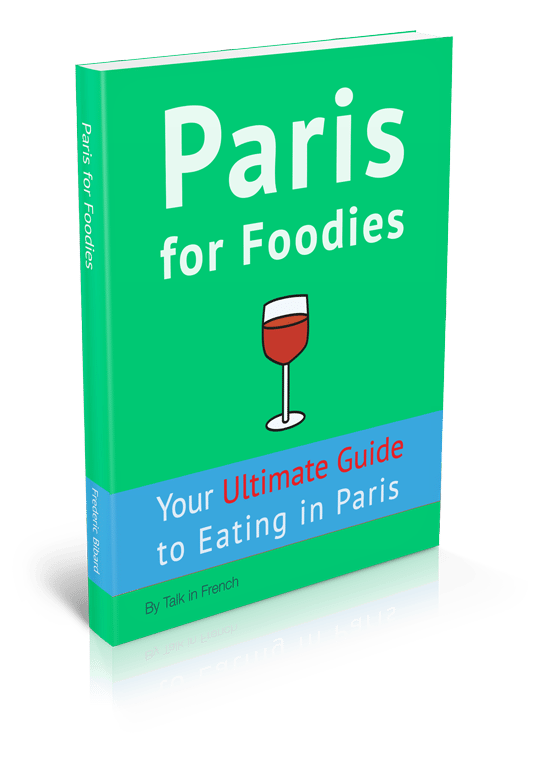 What makes this book different?
Paris for Foodies offers you convenience and gives you all of the information you need to take on an incredible gastronomic adventure in Paris. Wherever your activities may take you, you can simply check the list of the best places to eat nearby.
The book includes the following:
 A list of the 10 best places to dine per arrondissement. To make things easier for you while you travel, this insightful book lists ten great dining choices you can pick from when you find yourself in a certain Parisian district. The best spots to enjoy a meal are all grouped into the twenty different arrondissements or districts they are located in, so you do not have to shuffle around aimlessly or jump from place to place in search of a good place to eat.
 A price range to suit your budget.  Regardless of whether sky's the limit for your travel funds or you are looking to fit everything into a shoestring budget, the book tells you the price range for each of the listed restaurants. This can be especially handy for the budget-conscious who do not want to sacrifice value.
 Opening Hours. The worst thing is to head over to a special restaurant only to discover that it is not open during your visit. Awful, right? Well, there is a way to avoid this: simply check out the opening hours in the book to make sure you are visiting at a good time.
 The nearest subway station and the exact address. No need to scour the internet for directions! The nearest station and address is conveniently included for you to easily find your way to the location.
Insider tidbits. This book is full of interesting tidbits about the places listed, as well as some good tips, helpful bites of information, and great conversation starters (or food photo captions, for that matter).
..and
EVEN MORE LISTS! Aside from the top ten dining places per district, you will also find several other lists covering dining options for different needs, such as:
The best Parisian street foods to try and where to get them.
The 20 must-try French dishes and the best restaurants that serve those.
The pastries you must never leave France without trying, and the renowned Parisian patisseries that make them.
The 10 best gluten-free restaurants in Paris.
The top 10 vegetarian restaurants in Paris.
The 10 best restaurants for families and kids.
The 10 best budget restaurants where you can eat for 15 euros or less!
Guess What? It Also Comes With an Awesome Free E-book, Too.
Paris for Foodies is already a great value ebook as it is. What makes it even better is it comes with a FREE ebook called Paris for Selfies. This exclusive ebook lists the best spots to take the most mind-blowing photographs, as well as recreate your favorite movie scenes from popular films set in Paris! Paris for Selfies contains a list of the best photoshoot-worthy spots and film locations all over the city.
You wouldn't believe the price either.
Paris for Foodies (plus the freebie Paris for Selfies) is available now for only $5 (or equivalent in your local currency). So, make sure to get your copy and start planning that food adventure. BUT during one week and one week only. Buy Paris For Foodies and get French Phrasebook- The essential edition (now with audio) for FREE.Therefore, instead of paying $9.80 for the two eBooks you will get them at a 50% discount. This offer will end on Monday 10th August 2015.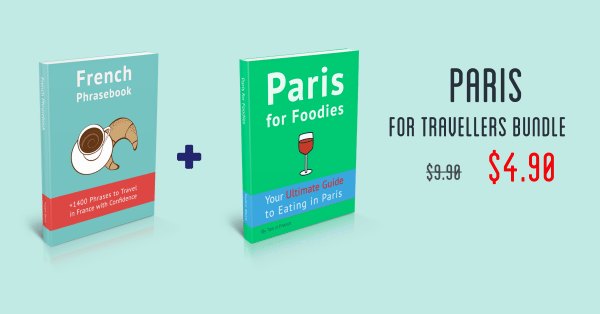 If you have comments or questions, please do not hesitate to email contact@talkinfrench.com or leave a comment in the comments section below.