[symple_highlight color="green"]Practice Time: Around 10 minutes[/symple_highlight] [symple_highlight color="green"]Difficulty: Beginner[/symple_highlight]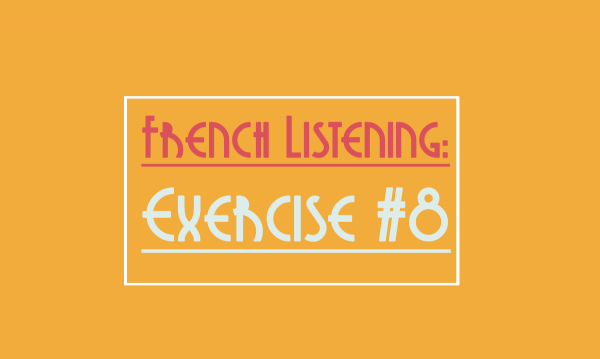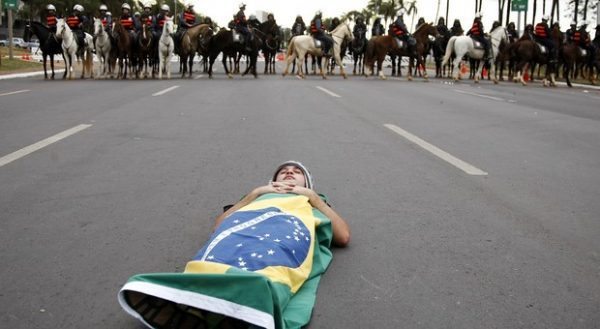 (© Beto Barata de l'Agence France Presse (© AFP PHOTO).
Instructions
Step 1: Listen one time. Do not write.
Step 2: Listen again write what you hear in but make some pause.
Step 3: Hear again at normal speed. Make corrections to what you have written.
Step 4: Check the answer and compare.
Disclaimer. I take this text from unjouruneactu.com website.
[symple_toggle title="The answer"]
Notre regard est tout de suite attiré par la personne au premier plan. Elle est seule, allongée. On la distingue très bien : les yeux fermés, les mains jointes sur la poitrine. Elle semble dormir. Elle est enveloppée dans un grand drapeau aux couleurs du Brésil.
Nos yeux se dirigent ensuite vers l'arrière-plan de la photo. Le contraste est saisissant. Les personnes photographiées sont floues. On devine que ce sont des policiers à cheval. Serrés les uns contre les autres, ils forment comme un mur infranchissable. Pourtant, ils ne semblent pas inquiéter l'homme au premier plan, car celui-ci paraît serein et beaucoup plus fort.
[/symple_toggle]
[symple_box color="green" text_align="left" width="100%" float="none"] Was it difficult? For you information this dictation is ideal for students with a A2 level (around 160 hours of study). [/symple_box] Do not hesitate to share this page with French Learners.  
Get more French listening practice with this Reading and Listening Course for beginners!