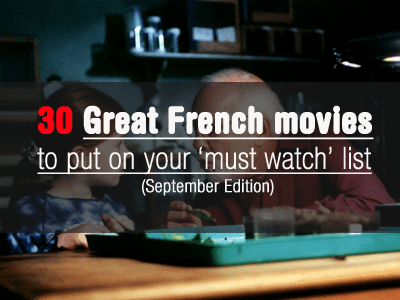 [symple_highlight color="green"]Reading time: 16 minutes[/symple_highlight] [symple_highlight color="red"]You would be doing me a HUGE FAVOR  by sharing it via Twitter, Facebook, Google + or Pinterest. [/symple_highlight]
Bonjour! I hope you are still doing well despite all the heat and sweat from summer.  September will soon usher in Autumn, rainy days, and the back-to-school routine.
Nevertheless, there is still room for a French movie or two each day right after work or school, right? So, here are some French movies to watch. But before we proceed to the list, I have a special gift for you.
See also: How to Learn French with Movies in 7 Easy Steps (+ free e-book)
Day 1: La Religieuse (The Nun)
Directed by: Guillaume Nicloux
Written by: Guillaume Nicloux and Jérôme Beaujour, Denise Diderot.
Year: 2013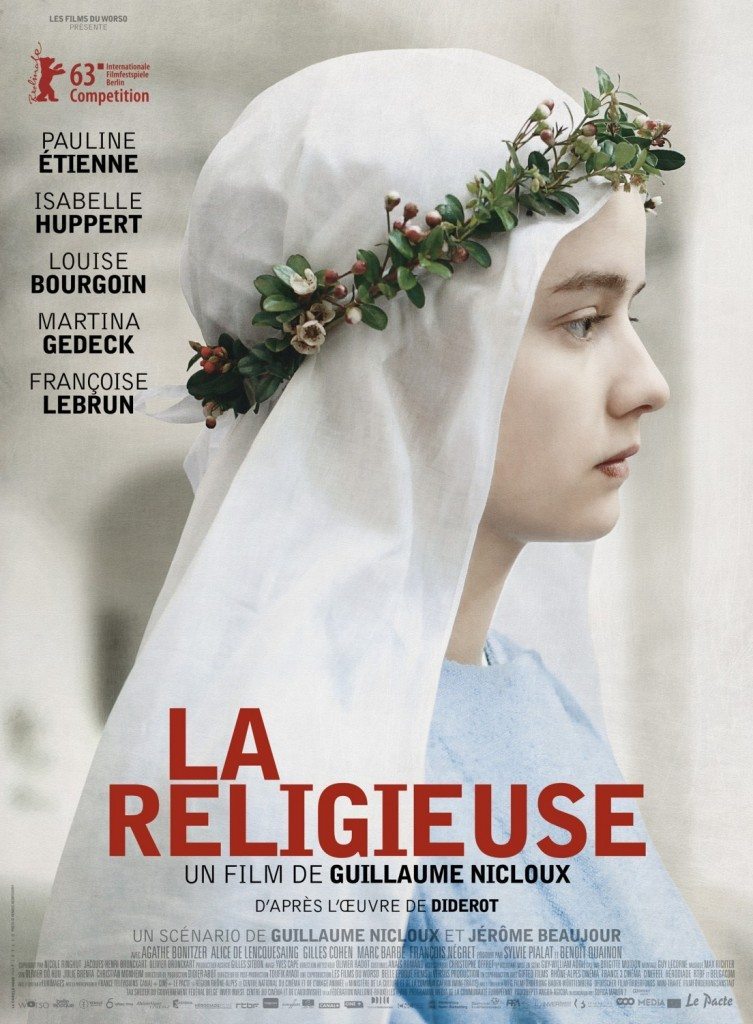 Source: impawards
Who is supposed to pay for the sins of our parents? This is the main moral dilemma that the young Suzanne Simonin faces when she is forced to enter a convent after her parents reveal that she is a daughter from an extramarital affair.
An adaptation of Diderot's novel, The Nun tells the story of a young daughter who is trying to resist the imposed religious values and dogmas, as well as the dehumanizing punishment of her rebellious attempt to free herself from being a complete nun. The film is quite controversial for its portrayal of the life inside a convent and the sacrifices of the voiceless daughters imprisoned in their predestined fates.
Available on Netflix: Yes or Amazon Instant Video
Day 2: Le silence de Lorna (Lorna's Silence)
Directed and written by: Jean-Pierre Dardenne and Luc Dardenne
Year: 2008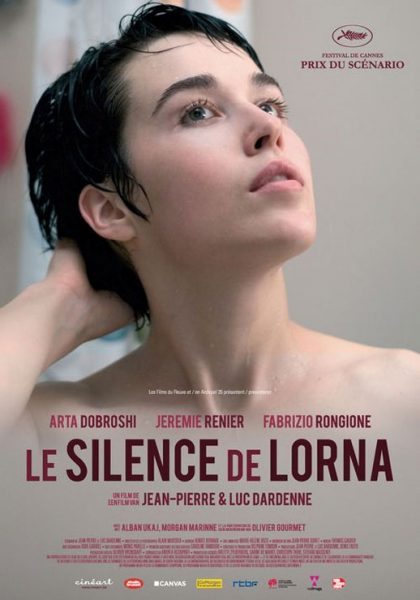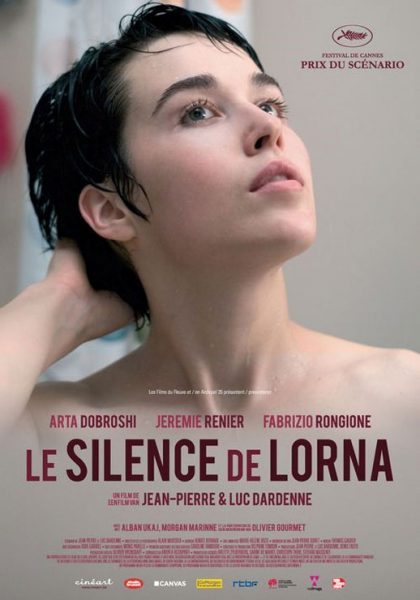 Source: traileraddict
Sokol and Lorna dream of living in Belgium and open a snack bar, but they need money and resident status before they can realize their dreams. In order for this to happen, Lorna has to agree to a sham marriage with Claudy, a junkie, under the guidance of a taxi driver and aspiring gang boss, Fabio. Eventually the two get married and Lorna receives her Belgian citizenship.
After their marriage, Fabio introduces them to Andrei, a Russian mafioso who will pay a hearty sum of money to them if Lorna will marry him. As a drawback, the group must kill Claudy, but Lorna is against it. Will Lorna be able to remain silent as Fabio plots the death of Claudy?
This masterpiece of the Dardenne's brothers is a somewhat feminist tale of survival in a silent but brutal world of murder, gangs, and money. The movie slowly reveals the emotional and psychological turmoil of a woman who is trapped in the middle of this type of world.
Available on Netflix: No (DVD only) or Amazon Instant Video
Day 3: Désengagement (Disengagement)
Directed by: Amos Gitai
Written by: Amos Gitai, Marie-Jose Sanselme
Year: 2007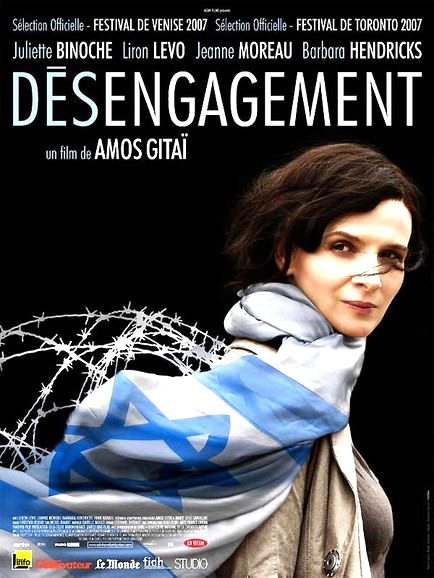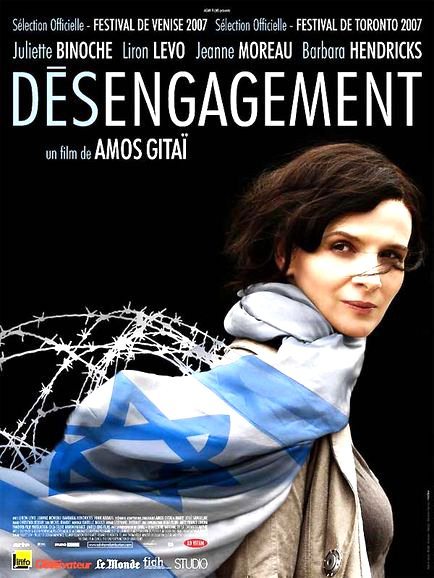 Source: eatbrie
As we know, the Gaza strip is still in great turmoil, and a few years ago, Amos Gitai used this very same issue as the main theme of his fictional film, Disengagement.
Disengagement is a political drama circling around the life of an Israeli woman who lives in France. She returns to the Gaza strip to find her long lost daughter. At her father's funeral, she learns about the location of her daughter and decides to make a trip to the settlement area. There, she meets Uli, her adopted brother and an Israeli police officer who might be able to help her rescue her daughter.
Disengagement focuses on family relationships, on the frenzy and confusions of the religious settlers inside the settlement areas in Gaza, and the cold-blooded policemen who treat this people inhumanely.
Available on Netflix: No (DVD only) or Amazon Instant Video
Day 4: Rue des Plaisirs (Love Street)
Directed by: Patrice Leconte
Written by: Serge Frydman
Year: 2002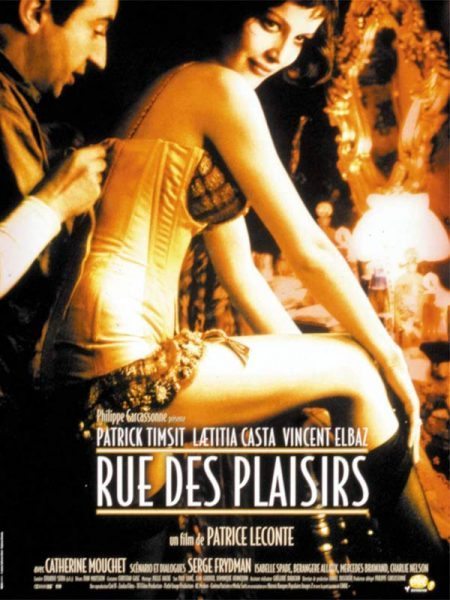 Source: allocine
Marion is a girl with a big dream. She wants to become a famous singer but she has to work in a brothel. Petite Louis is a son of a prostitute who grew up inside a brothel with a family of prostitutes, and eventually becoming the handy man of the house. He falls in love with the new girl, Marion, but like in Cyrano de Bergerac, his talents and skills are not enough to solve his lack of macho charisma that Marion is looking for.
He tries to be her knight in shining armor, but as expected she finds a perfect mate in the image of Dimitri Josco, a smuggler, black-marketer and a thief who is constantly on the run from the government and a crime syndicate. When the government shuts down the brothel, Marion, Petit Louis and Dimitri find themselves in a twisted life of chance, fame and romance.
Available on Netflix: No or Amazon Instant Video
Day 5 : La delicatesse (Delicacy)
Directed by: David Foenkinos, Stéphane Foenkinos
Written by: David Foenkinos
Year: 2011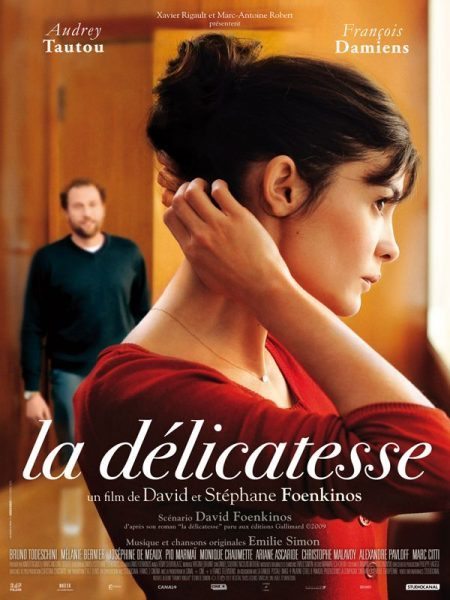 Source: jacatra
You think you already have all the happiness in this world, then one day, your everything is gone. It is like the end of the world for you, and your only resort is your work and nothing else. You start to bury yourself in work and put aside even your own health. This is the life of Nathalie after she finds herself widowed after meeting her soul mate.
One day, she meets Markus, an average looking office guy but a nice person. At first, Markus as well as the people around them cannot believe the extra attention that Nathalie is giving to him, but Nathalie is sincere about it. Can Nathalie and Markus win over their own self-doubts and the judgmental perspectives of the people around them? Foenkins' Delicacy is another romantic dish for a heartwarming night after a long day of work.
Available on Netflix: No (DVD only) or Amazon Instant Video
Day 6 : Gainsbourg: A Heroic Life
Directed and written by: Joann Sfar
Year: 2010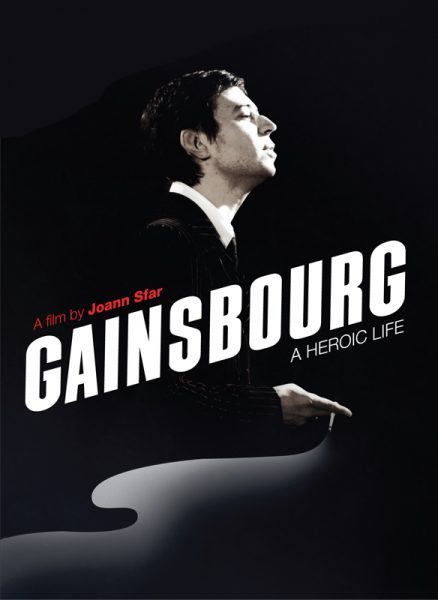 Source: newvideo
"Gainsbourg: A Heroic Life" is a biopic interpretation of the life of the 60's pop star Serge Gainsbourg by the excellent comic artist Joann Sfar. The film follows the life of the singer from his childhood years in the Nazi occupied France, through his early years as a painter and jazz musician, to his life as a popular singer-songwriter, and as a notorious bon vivant, and a lover of some of the world's gorgeous women like Juliette Greco, Brigitte Bardot, and Jane Birkin.
The film is an ironic representation of its title: " Gainsbourg: A Heroic Life", and the narcissistic and womanizing life of our star, Gainsbourg.
Available on Netflix: No (DVD only) or Amazon Instant Video
Day 7: Lady Chatterley
Directed by: Pascale Ferran
Written by: Pascale Ferran and Roger Bohbot
Year: 2006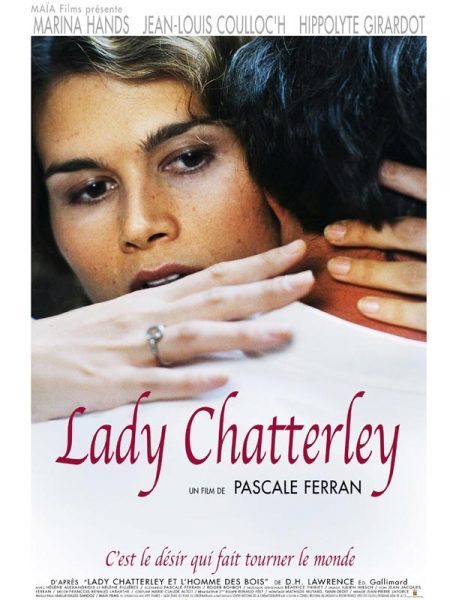 Source: adanx
Based on the scandalous novel of D.H. Lawrence, the second book of Lady Chatterley's Lover, Ferran's film is an erotic tale of a married woman who finds herself in an affair with another man. Constance Chatterley is married to Sir Clifford Chatterley who has been paralyzed from waist down due to an injury he obtained from fighting during World War I.
Even if Constance loves her husband, she is still young in her mid twenties, and her youth leads her into the temptations of adultery when she sees Parkin half-dressed while preparing their supper. Parkin is the estate's groundskeeper. Constance and Parkin, attracted to each other, become lovers, and Constance finally desires the simple life with Parkin, but they have to acknowledge that their actions are wrong and their love is a sin in the eyes of everybody.
Available on Netflix: No or Amazon Instant Video
Day 8 : The Rabbi's Cat
Directed by: Joann Sfar; Antoine Delesvaux
Written by: Joann Sfar; Sandrina Jardel
Year: 2011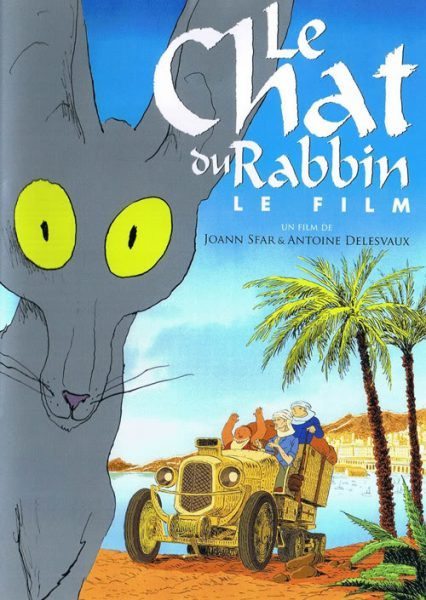 Source: supermarcey
Another movie by Joann Sfar, The Rabbi's Cat is a film about God, Tradition, Faith  Journey, Religion and Philosophy. It is a film both for kids and adults, as Director Sfar, created the film in a whole animation, but very meaningful story about a talking cat.
The talking cat is owned by The Rabbi and his daughter, Zlabya. The cat is very funny to watch while it  sardonically discusses different point of views about faith and life with his owner and future colleagues as it embarks in a search for the truth.
Available on Netflix: No (DVD only) or Amazon Instant Video
Day 9: Moi, Cesar
Directed by: Richard Berry
Written by: Richard Berry; Eric Assous
Year: 2003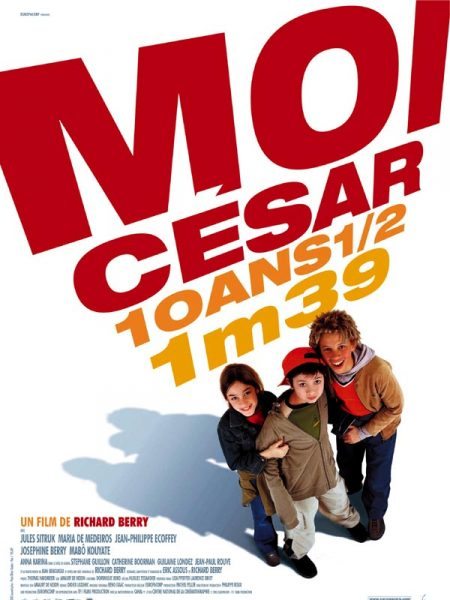 Source: allocine
A story of a young boy living an ordinary life in Paris who seeks to add more colors and adventures in his life, Moi, Ceasar talks about childhood fantasies and stories of friendship. It is a great movie for families, because of its touch of childhood.
Ceasar is the main character of the story, who craves more excitement than what he already experiences. In order to find more fun, he with his two other friends, Morgan and Sarah, sail into an adventure to find Morgan's father. Each one of them tells his/ her parents that s/he will stay at the other's house, and they sneak out to begin their search. On the downside, the story has some disavantages for children, because the film gives parents an idea of what their children's night out might really be like.
Available on Netflix: No or Amazon Instant Video
Day 10: Arthur et la vengeance de Maltazard
Directed by: Luc Besson
Written by: Luc Besson; Emmanuel Prévost
Year: 2009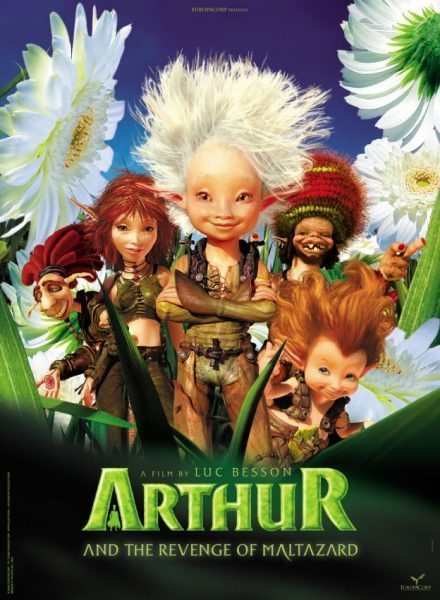 Source: musingsfromus
Another movie for the kids!  Arthur et la Vengeance de Maltazard is an animation about sparkling fairies, omens, and monsters, which are great for weekend's family movie time. On one hand, if you are a geek or a techie person, the film will disappoint you because of its lack of sophistication with its graphics. On the other, if you are just looking for child-friendly Entertainment , Arthur is a good choice.
Arthur receives a distress call from Princess Selenia through a grain of rice delivered by a spider. Princess Selenia, is the princess of the Minimoys which is infested by Maltazard. Arthur enters their world in a miniaturized size to rescue the village, but by the time he reaches the other world, Maltazard is striking in his real world.
Available on Netflix: No or Amazon Instant Video
Day 11: Copacabana
Directed and written by: Marc Fitoussi
Year: 2010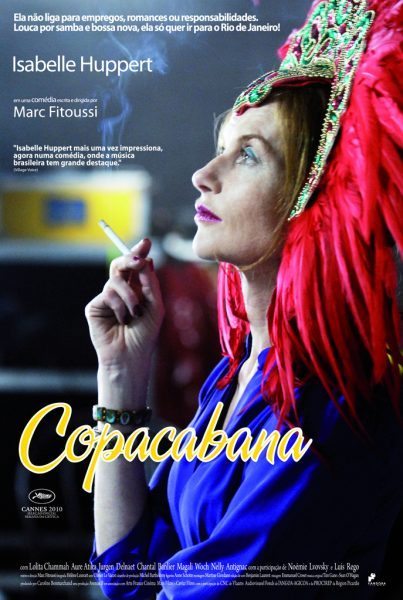 Source: unifrance
What is the essence of motherhood? How could a mother be considered a dutiful mother? Does she have to let go of her own happiness and look reserved and respected in the eyes of the society just to be honored?
Copacabana shows a bold, unconventional and cheerful Babou represented by the legendary Isabelle Huppert. She is a mother and a free-spirited woman. She thinks her liberated personality is cool in the eyes of the people, until she reaches a realization. Her daughter is ashamed of her and refuses to invite her to her wedding. This hurts Babou greatly and she wants to retrieve the love and respect of her daughter, so she works hard to prove her real worth.
Available on Netflix: No or Amazon Instant Video
Day 12: Quand j'étais Chanteur (Singer)
Directed and written by: Xavier Giannoli
Year: 2006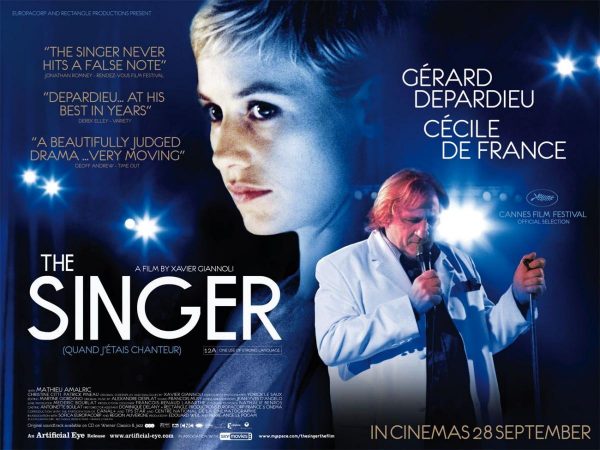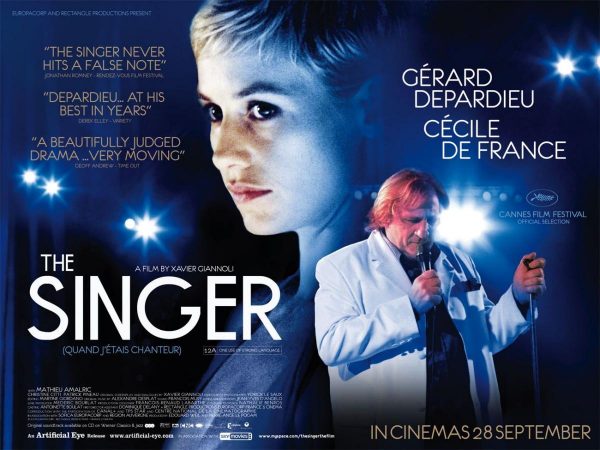 Source: filmaffinity
Alain Moreau is a small time ballad singer in one of the few remaining dance-bands in Clermont-Ferrand. Meanwhile, his advancing years and the changing of the music trends of the time makes the number of his audience slowly decrease, and they fear that his days under the spotlight are already numbered. One day, he meets Marion, an attractive but much younger businesswoman. He falls in love with her, but she seems distant and troubled. Will Alain's ballad gradually open Marion's heart?
Quand j'etais Chanteur is an unusual love story, and goes beyond the typical sweet and cheesy young romance.
Available on Netflix: No or Amazon Instant Video
Day 13: Le Papillon (The Butterfly)
Directed and written by: Philippe Muyl
Year: 2008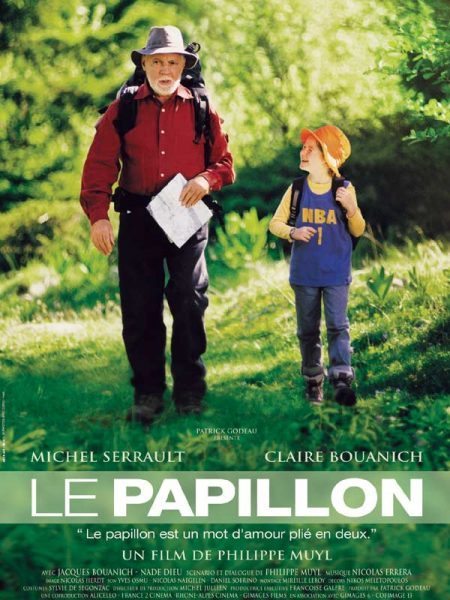 Source: ghp-vercors
The Butterfly is the story of an eight-year-old Elsa and her growing fondness for butterflies after she and her mom move to an apartment next to an old entomologist. Julien is an old man who is not fond of children, but a very passionate butterfly collector. Since Elsa is often left alone in the house, she starts to visit Julien every day. The two develop a friendship over time, but when Julien sets out to look for a rare type of butterfly, he finds Elsa hiding inside his car.
Left with no other option, he allows Elsa to tag along, but her mom, unaware of their location, worries that she has been kidnapped, so she reports her absence to the police station. Will Julien and Elsa's growing friendship end here?
Available on Netflix: No (DVD only) or Amazon Instant Video
Day 14: La Tourneuse de pages (The Page Turner)
Directed and written by: Denis Dercourt
Year: 2006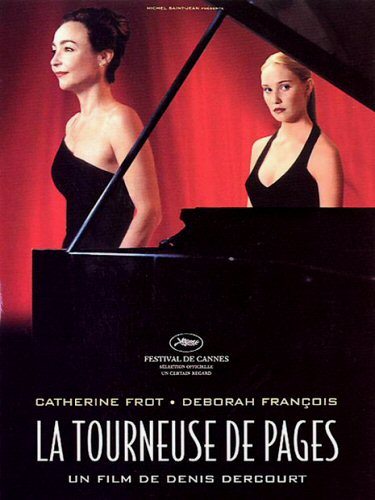 Source: ahashare
The Page Turner is our musical entry for this month. Melanie Prouvost aspires to be a pianist, so she tries her luck to enter a Musical Conservatory to hone her skills. Prior to officially entering the conservatory, she has to audition first in front of a famous pianist Ariane Fouchecourt, but Ariane signs an autograph during her recital, thus distracting Melanie and her performance.
After some years, Melanie and Ariane meet again, but in a completely reverse scenario. Ariane is now worried about her skills and talent to perform well. She is now different from the old confident Ariane, and Melanie will now be her aid as her personal Page Turner.
Available on Netflix: No (DVD only) or Amazon Instant Video
Day 15: À tout de suite (2004)
Directed by: Benoit Jacquot
Written by: Benoit Jacquot and Elisabeth Fanger
Year: 2004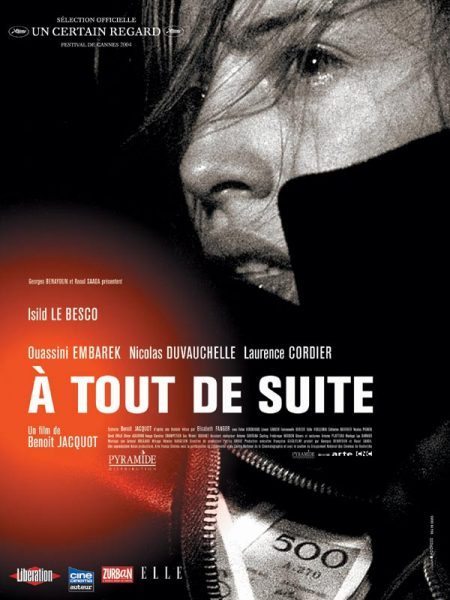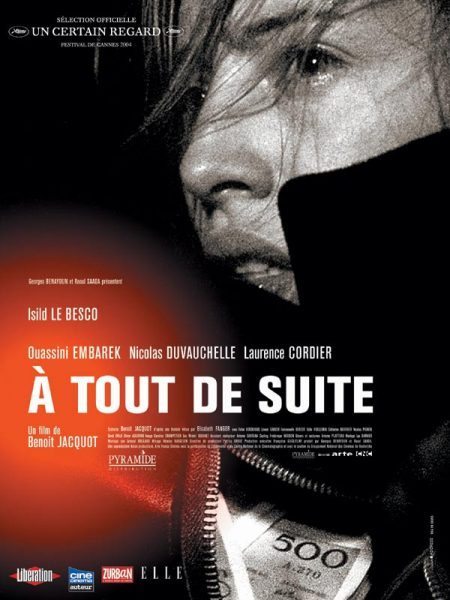 Source: cineol
For day 14, a crime film is on the go. A Tout de Suite by Benoit Jacqout is about a young bourgeois woman who falls in love with a bank robber, follows them and joins them in their every run and heist. Lili is a free-spirited Bohemian art student before she joins the roller coaster life of big-time robbers running across Spain, Morocco and Greece. As Lili explores the life of running and hiding, she will bewitch everybody with her incredible journey of self-discovery.
A Tout de Suite is an erotically charged thriller formed in a gorgeous black-and-white photography makes the film look like a documentary, thus more realistic.
Available on Netflix: No (DVD only) or Amazon Instant Video
Day 16: À ce soir (Nelly)
Directed by: Laure Duthilleul
Written by:  Laure Duthilleul, Jean-Pol Fargeau, Pierre-Erwan Guillaume
Year: 2004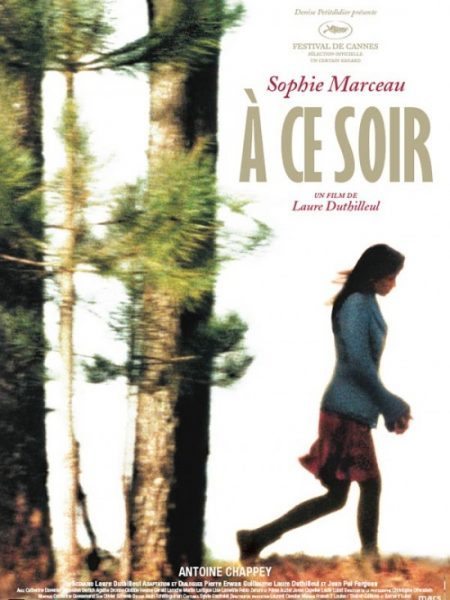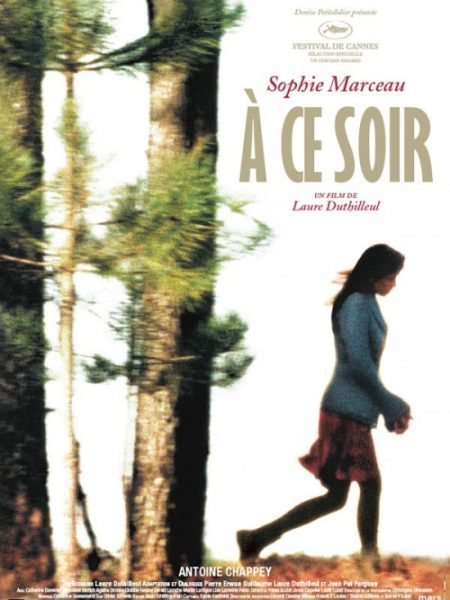 Source: blueskymedia
Nelly is a movie for people looking for a light drama film to spend the rest of the night. It is about the four days of grieving of Dolly after the death of her husband. Her husband is the town's doctor and she is a nurse. With her children and relatives who travel just to console them in one of the darkest days of their lives, Dolly tries her best to be strong in front of her family.
Available on Netflix: No
Day 17: La Belle et la Bête / Beauty and the Beast
Directed and written by: Jean Cocteau
Year: 1946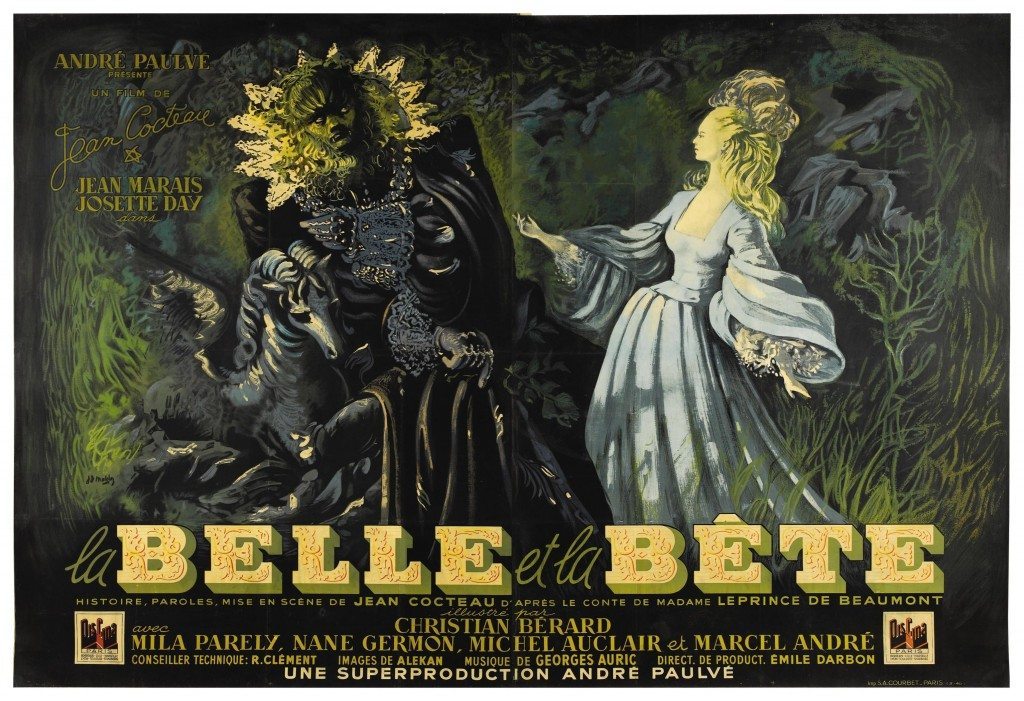 Source: cineclap 
Jean Cocteau adapted one of the famous children's stories, "Beauty and the Beast". Similar to the story in the book, the movie revolves around the unexpected love of Beauty (Belle) and Beast. La Belle et la Bête stars Josette Day as Beauty and Jean Marais as Beast.
When Beauty's father picks a flower in Beast's garden, he is told that he must die. Beauty will not allow this to happen, and so the brave daughter returns to Beast's castle in her father's place. The Beast falls in love and asks her to marry him. She refuses his love since she promises her love to a handsome prince, who is also played by Jean Maris. Eventually, Beauty falls for the strange Beast, but who should she marry? The Prince or the Beast?
The film shows a story of love, passion, commitment, and trust.
Available on Netflix: No (DVD only) or Amazon Instant Video
Day 18: Rois et Reine ( Kings and Queen)
Directed by: Arnaud Desplechin
Written by: Roger Bohbot and Arnaud Desplechin
Year: 2004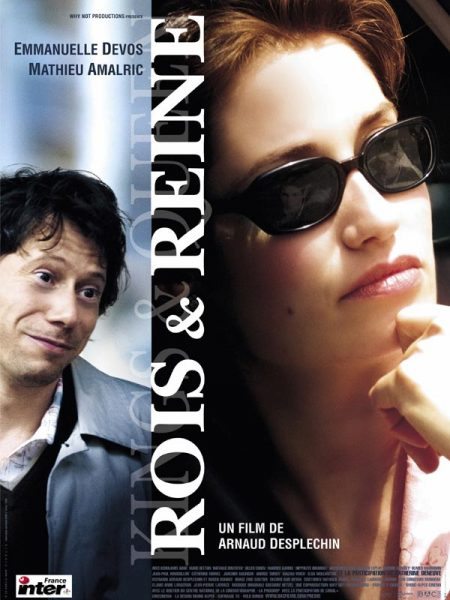 Source: euromovies
Rois et Reine is a promising film about the poetry of life; the rich,melodrama, and sometimes comedic situations that intertwine our lives with each other. Rois et Reine evolves around the lives of former couple Nora Cotterelle and Ismael Vuillard. Nora is supposed to marry for the third time, but her son has an uneasy relationship with her fiance so she seeks the help of her second husband, Ismael. Moreover, Nora is also troubled with her father's sickness. With her unusual proposition, she hopes that Ismael will take the bait and help her solve her problems. Rois et Reine is a wonderful story of the complexities of life and our attempts to solve them which only bury as deeper in this complexity.
Available on Netflix: No (DVD only) or Amazon Instant Video
Day 19: Les Poupées Russes
Directed and written by: Cedric Klapisch
Year:  2005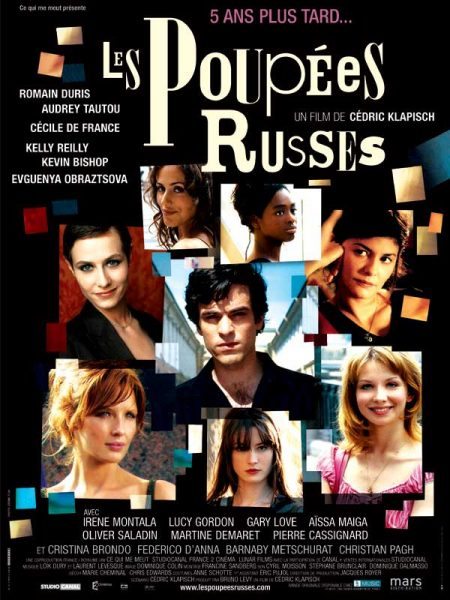 Source: allocine
You might have read about L'Auberge Espagnole in one of the previous movie articles on this site. It is the first chapter of Klapisch's Spanish Apartment trilogy.
For the second chapter, Les Poupées Russes continues to tell the story of Xavier in his thirties. He is no longer a student, but is not yet a stable and fulfilled adult. With no stable income and unable to fulfill his dream of becoming a novelist yet, he also lives a happy-go-lucky life filled with one night stands and flings. He cannot keep the right women and lets them slip through his hands all the time. Will he ever set his life in the right direction?
Available on Netflix: No or Amazon Instant Video
Day 20: Chinese Puzzle (Casse-tête chinois)
Directed and written by: Cédric Klapisch
Year: 2013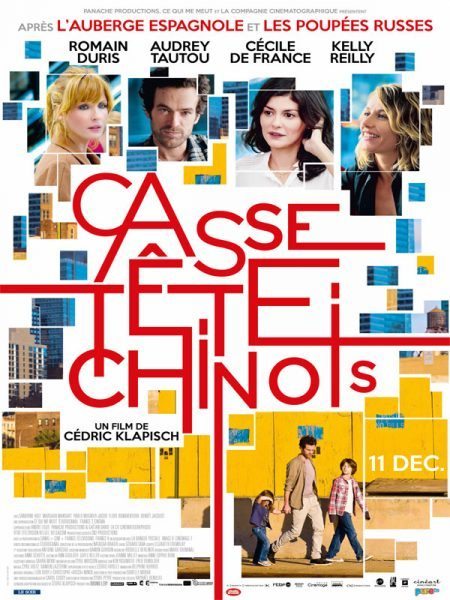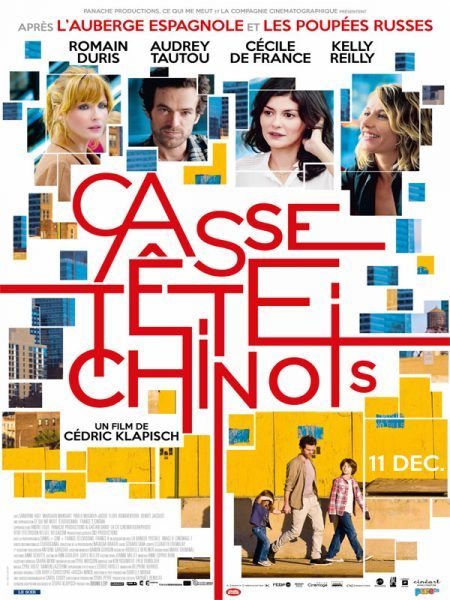 Source: divxd
After watching the second chapter of the Spanish Apartment trilogy, you may now continue to the third chapter: Chinese Puzzle or Casse-tete chinois. Chinese Puzzle is about the now 40 year-old and separated Xavier. Xavier now has two kids with whom he cannot live without. However, his wife is bound to move to New York with his two children.
So, Xavier who cannot bear to live far away from his children sets off to New York. This time, his goal is not just to move closer to his children, but to salvage his family.
Available on Netflix: No (DVD only) or Amazon Instant Video
Day 21: Cloclo (My Way) 2012
Directed by: Florent Emilio Siri
Written by: Julien Rappeneau
Year: 2012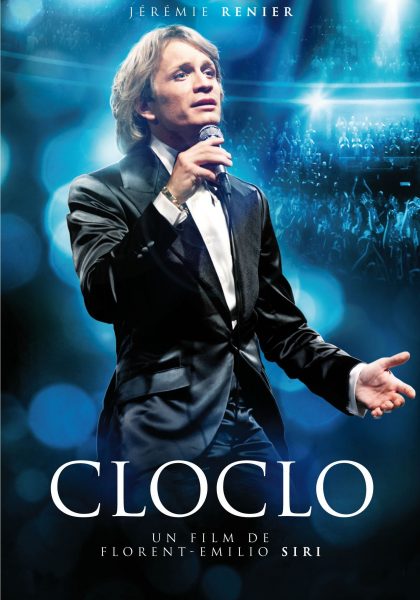 Source: articlemarin
Cloclo is a biopic of the French popstar and songwriter Claude Francois. He might not be as famous as Frank Sinatra, but the song My Way was co-written by Francois. The film traces the life of Francois from his childhood days in Egypt, his rise to stardom, and his untimely death in the late 1970s.
The title of the film Cloclo is based on Francois's nickname, while the international name of the film is adapted from the title of the song popularized by Frank Sinatra: "My Way".
Available on Netflix: No or Amazon Instant Video
Day 22: De vrais mensonges (Beautiful Lies)
Directed by: Pierre Salvadori
Written by: Benoit Graffin and Pierre Salvadori
Year: 2010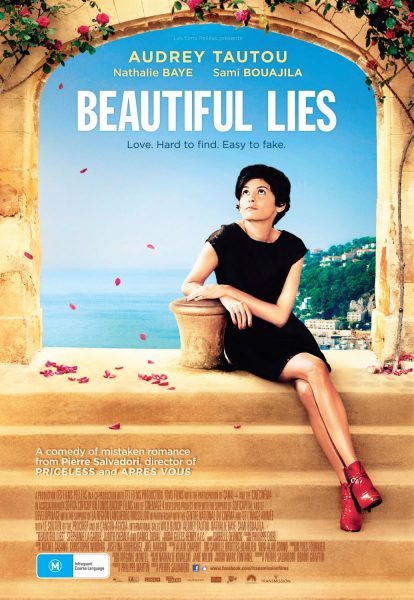 Source: impawards
The story of a mother, a daughter and a secret admirer, working their way to find and give love. Beautiful Lies revolves around the story of Emilie, the daughter, who acts as cupid for her secret admirer and her mother. Since Emilie's mother, Maddy is depressed because of her last bad marriage, Emilie thought of an idea about how to make her happy again.
Emilie receives a letter from a secret admirer, but she is not interested in love, so a great idea pops into her mind. She will send a copy of her letters to her mom. Consequently, she is not aware that her secret admirer is her handyman who has way way more knowledge than her. Mandy on one hand is determined to find the real author of the letters and eventually find love. But how could a lie, even if it is a white lie, create love and happiness?
Available on Netflix: No or Amazon Instant Video
Day 23: Boarding Gate
Directed and written by: Olivie Assyas
Year: 2007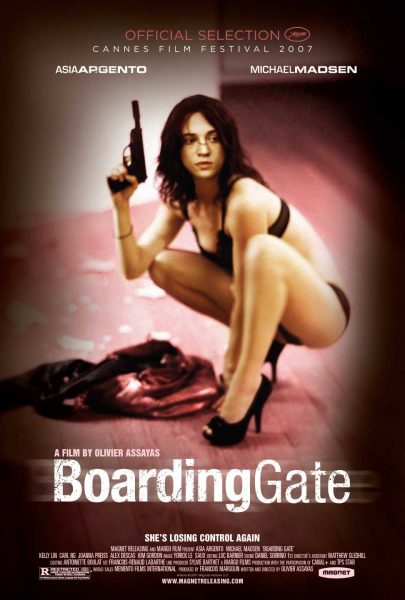 Source: ign
Boarding gate will give you an adrenaline rush with its thrill-packed plots and characters. It shows how power plays out in the lives of its characters and how treacherous the underworld is.
Sandra is artistically played by Asia Argento as a former prostitute who wants to open a nightclub business. She is entangled with Miles who is a  pimp and a businessman. Separated but brought back together, Sandra and Miles indulge in a steamy relationship that makes the audience go wild with feelings of passion.
Available on Netflix: No (DVD only) or Amazon Instant Video
Day 24: Le fils de l'épicier (The Grocer's Son)
Directed by: Éric Guirado.
Written by:  Florence Vignon, Eric Guirado
Year: 2007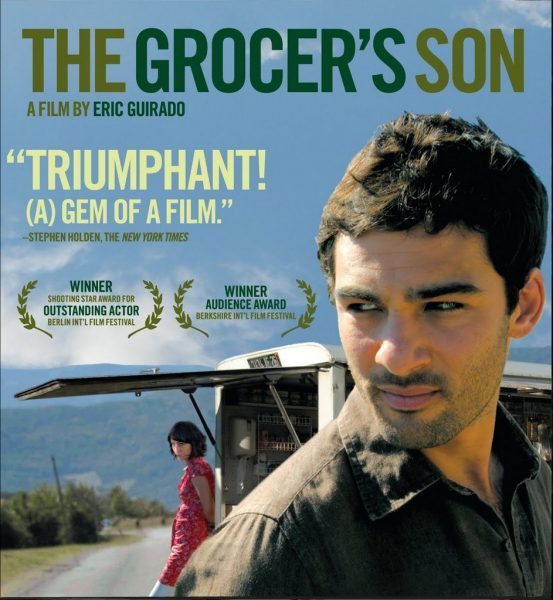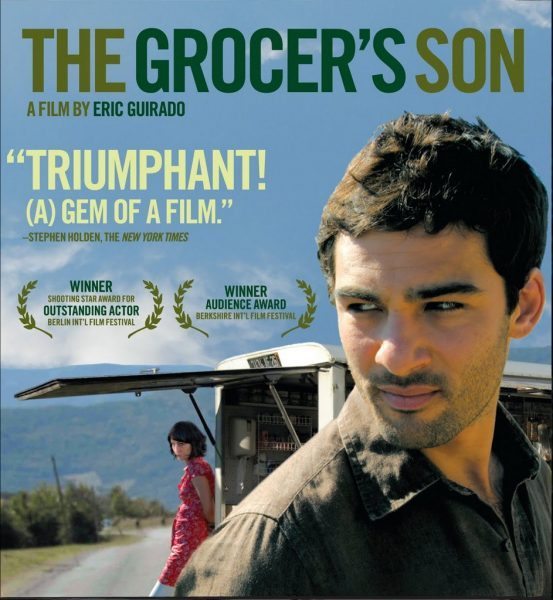 Source: fan-de-cinema
Are you now in the stage of your life when you are starting to reflect on the things you have done so far? You are thinking of your accomplishments and your status in life, and then you realize that you haven't done anything valuable yet, or accomplished as much as you were hoping to five or ten years ago.
Antoine Sforza, is a thirty-year-old man who left his village ten years ago to fulfill a new life in the big city.Ten years later, he has to return to his village, when his father is hospitalized by a stroke, to attend to the mobile grocer that his father owns.
Available on Netflix: No (DVD only) or Amazon Instant Video
Day 25: La Question humaine, (Heartbeat Detector)
Directed by: Nicolas Klotz
Written by: François Emmanuel, Elisabeth Perceval
Year: 2007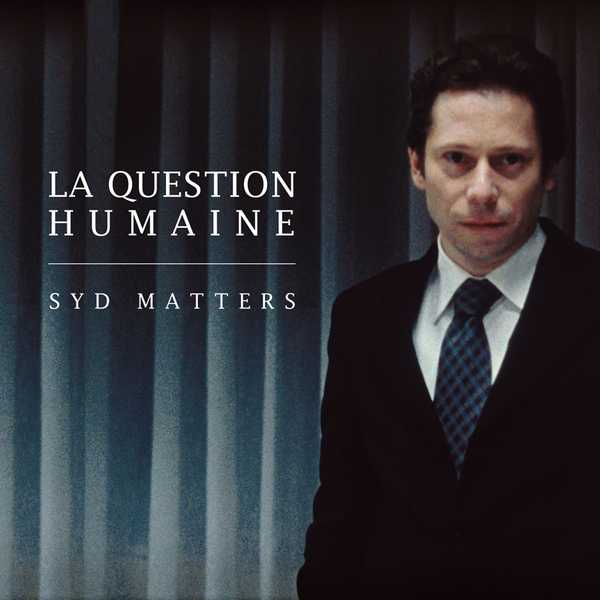 Source: qobuz
La Question Humaine is not a film for people who are just looking for a mere entertainment. It might, in fact, bore some people because some of its messages are difficult to grasp. However, La Question Humaine is one provocative film that will make you reflect about yourself, your parents, your past, the corporate world around us, and its connection to our cruel history.
The film stars Mathieu Amalric as Simon Kessler, the company psychologist in human resources. He is given a task to investigate Matthias Just, the CEO of the company. Along the way, Kessler discovers that Just's father headed a Nazi extermination group during World War II.   La Question Humaine tries to compare  the current management of every corporate world and the Holocaust. From the company's internal silent war to the Holocaust, the film compares and contrast the corporate notion of downsizing and the Nazi's authority.
Available on Netflix: No (DVD only) or Amazon Instant Video
Day 26: Jacquou le Croquant
Directed and written by: Laurent Boutonnat
Year: 2007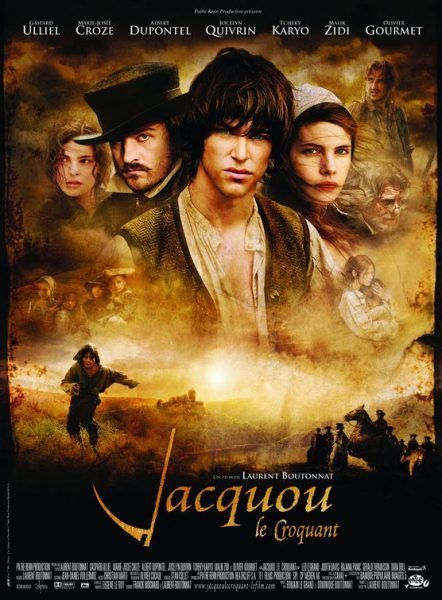 Source: wikipedia
Jacquou le Croquant is an award-winning movie about a revolt against the Count of Nansac. The revolt is headed by Jacquou, a young peasant whose father is accused of killing servants of the cruel and arrogant nobleman. The film is based on the novel by Eugene Le Roy set in Dordogne during the Bourbon Restoration making it partly historical and fictional: good for family bonding.
Classy and vintage in terms of cinematography. Your mind will surely single out this movie immediately.
Available on Netflix: No or Amazon Instant Video
Day 27: L'Avocat de la terreur (Terror's Advocate)
Directed and written by: Barbet Schroeder
Year: 2007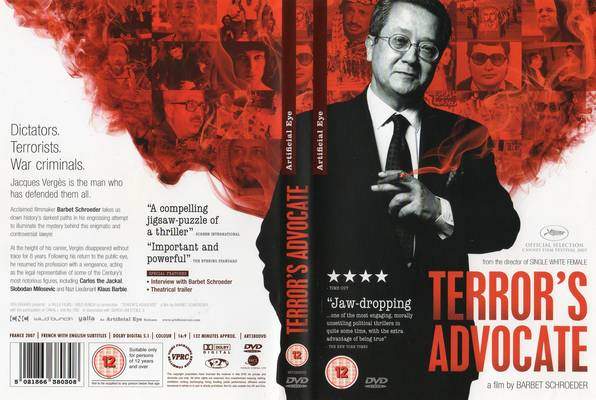 Source: coverdude
Jacques Verges was one of the famous figures during the Algerian war because of his confusing moral principles. He was a lawyer who wouldn't choose a party list to stick with; he defended all people, from colonialist to anti-colonialist groups. As an anti-colonialist, he defended the cause of his future wife, Djamila Bouhired who planted bombs in cafes. He disappeared for almost eight years and when he emerged again, he started to defend famous terrorist and Nazi group.
Jacques is an intriguing personality like his mixing of law with politics and power plays. The film exposes his hidden connections and the reasons that pushed him to become a fearsome "devil's advocate".
Available on Netflix: No (DVD only) or Amazon Instant Video
Day 28: Les Boîtes (Boxes)
Directed and written by by: Jane Birkin
Year: 2007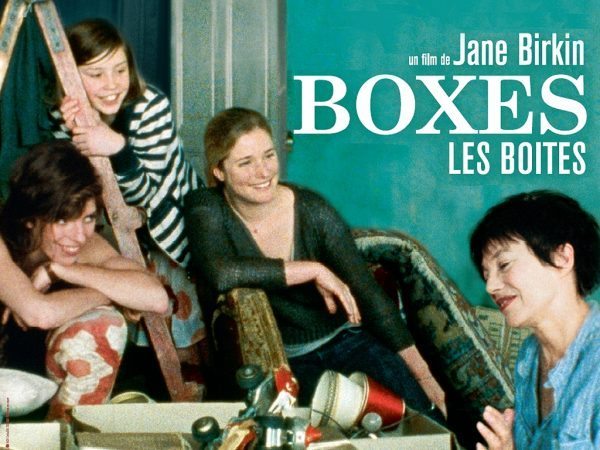 Source: inthemoodlemag
The main purpose of boxes is to store things, yet sometimes, they upgrade to a more meaningful value for us. For us, they seem like nothing but a box, but for some people they secure memories and dreams. For instance, Anna, a woman in her fifties who has been in three marriages and with three sons from each marriage, keep boxes for the sake of keeping memories from her past relationships. Consequently, by keeping these boxes, Anna is also keeping herself imprisoned by the memories of the past.
Available on Netflix: No or Amazon Instant Video
Day 29: Le Fils de l'Autre
Directed and written by: Lorraine Lévy
Year: 2012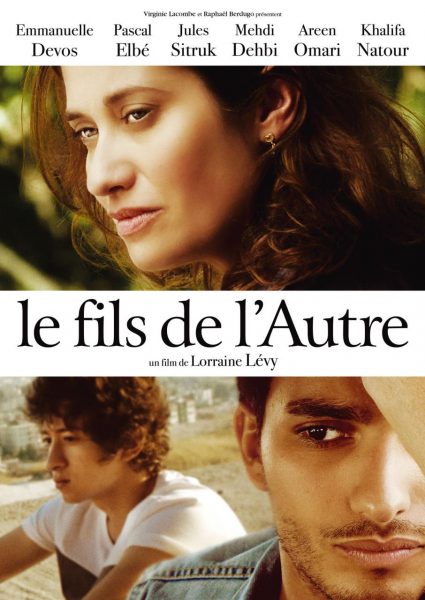 Source: topanalyse
Lorraine Levy takes her humanitarian efforts to a new level. She uses film to relate to us a moral dilemma which makes us reflect on our own perceptions about people in different religions or worse, in an enemy's camp. Her 2012 movie, Le Fils de l'Autre revolves around two families whose sons were accidentally switched when the hospital they were born in was bombed. The story highlights the Israeli-Palestinian conflict by featuring Israeli and Palestinian families looking for ways to raise the two sons together. The problem here is if Xenophobia continues to exist while they try to connect with their real identities.
Available on Netflix: No (DVD only) or Amazon Instant Video
Day 30:  Le petit poucet/ Tom Thumb
Directed by  written by: Olivier Dahan
Year: 2001
Source: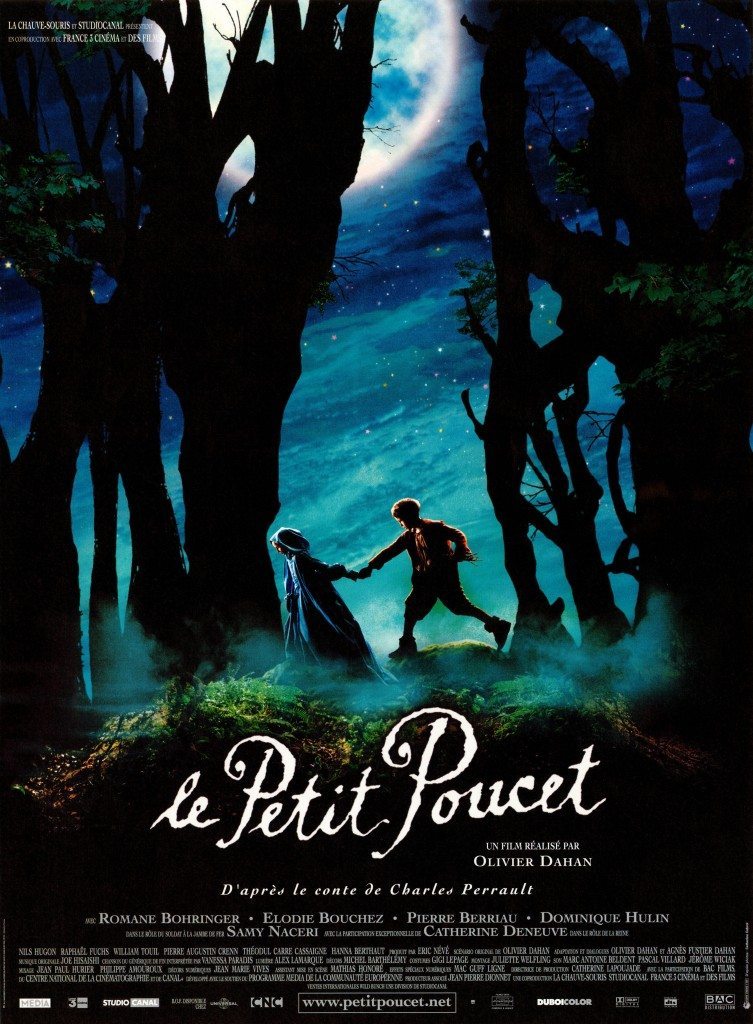 source: https://moviecovers.com/
Tom Thumb is a revival of a classic French fairy tale "Le Petit Poucet" by Charles Perrault. This film follows the life of a boy who has been treated badly by his parents and bullied by his brothers. After the civil war, they are left in an enchanted forest where they have to survive from dangerous predators lurking around the dark corners.
Available on Netflix: No or Amazon Instant Video
Conclusion
Watching movies is a great way to relax and learn at the same time. These thirty French movies I compiled for the month of September are good tools to improve your skills in the French language, while learning new things about French culture and discovering new insights about life, love, friendship and family in general.
Let me know what you think of each movie by writing your comments in the comment sections below. You can also write your suggestions for our future movie lists or your reactions about the French movies you have watched so far. We can discuss it and learn from each other at the same time!
P.S: As always sharing is caring 🙂
Make sure to grab your FREE e-book 365 Days of French Movies! Click the photo below to get your copy!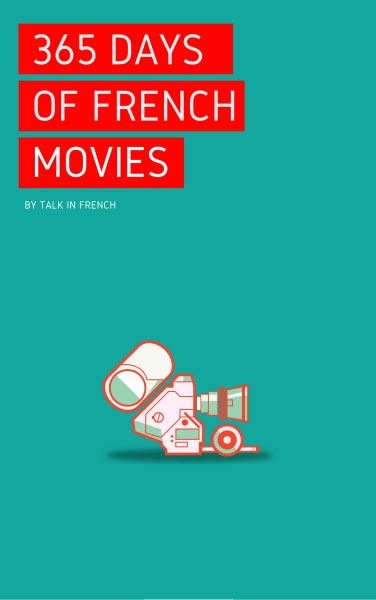 [/thrive_2step]