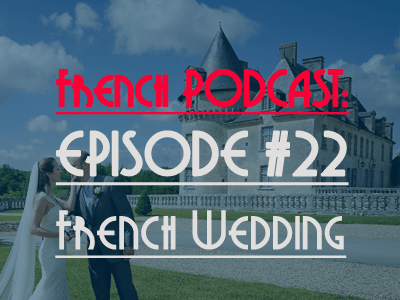 [symple_highlight color="green"]Listening Time:  45 minutes.[/symple_highlight]
Here is the 22nd session of  Talk in French Podcast!
In this episode:
– Some information about French Culture. Discover how French people celebrate a wedding ceremony. I explain here some differences.
– Some French Words with an English Translation.
– A quick French Grammar Explanation. Learn some French interjections (Hein, Ohlàlà…) and try to sound like a French person.
– Some French Expressions and their translation (New: literal translation too)
Download the Podcast now
Right click here and save-as to download this episode to your computer.
or listen on the website.
Listen on iTunes
The podcast has been approved by Apple so you can now listen to the podcast on iTunes and give me an honest review here . I will create a French version of the podcast in the coming weeks, so if you are a bit advanced, you should enjoy it more.
Articles and vocabulary Mentioned in This Session:
French Words in the Podcast
la plongée – diving
la bibliothèque bookcase
le camion – the truck
les jouets – the toys
les patins à glace – the skates
la poupée – the doll
les cubes – the blocks
la corde à sauter – the jump rope / skipping rope
le cerceau – the hula hoop
les mots croisés  – crossword puzzle
French Expression in the Podcast
se donner du mal- to take great trouble; to work hard
se donner le mot – to pass the word on
se donner le nom/titre de – to call oneself by the name/title of
Vous voyez d'ici le tableau ! – Just picture it!
rendre service – to be a great help, to be handy
rendre le soupir – to breathe one's last
rendre le bien pour le mal – to return good for evil
Traditions during the wedding ceremony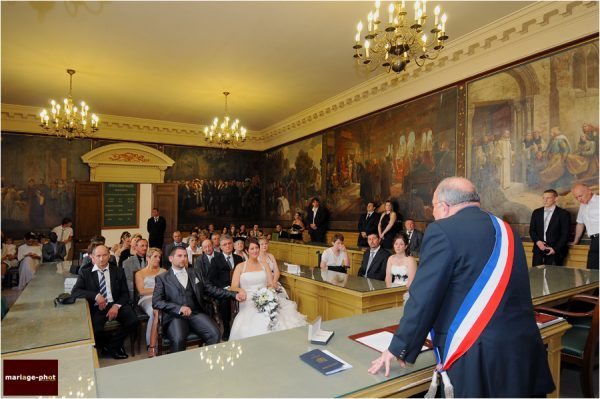 In the City Hall (Source: Mariage-phot)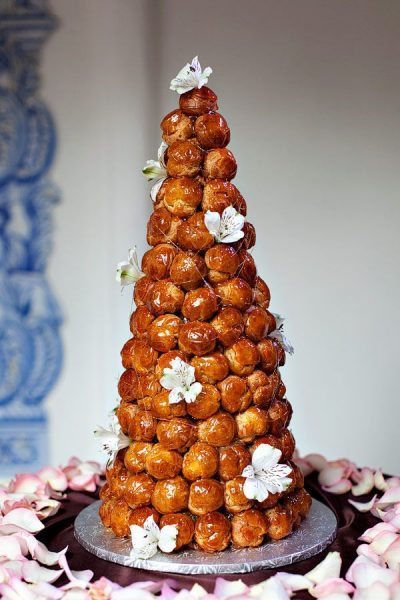 Croquembouche (source: intothewedding)
Again your opinions are appreciated and a review on iTunes as well.
P.S: Do not hesitate to share this article on pinterest,facebook, twitter or google plus.