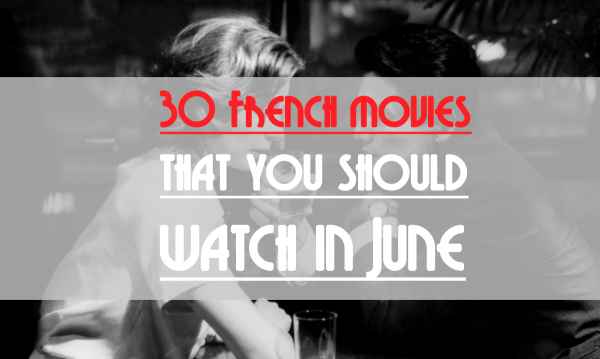 [symple_highlight color="green"]Reading Time: 17 minutes.[/symple_highlight]
Another month and another list of French films! Here are 30 great movies that you should add to your must-watch list this June.
I have gathered some of the award-winning cult movies and inspirational films which will surely bring smiles, tears,  romance, action, history, and drama into your life.
But before we check out the list below, here's an exciting freebie for French movie lovers like you.
See also: How to Learn French with Movies in 7 Easy Steps (+ free e-book)
Day 1: Populaire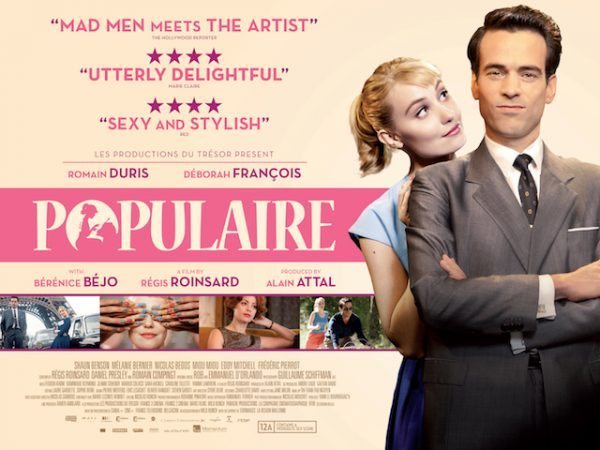 Directed by: Régis Roinsard
Written by: Régis Roinsard, Roinsard, Daniel Presley and Romain Compingt
Year: 2012
Start your month with a witty and entertaining film in the form of Populaire. Set during the late 50's, the film depicts the fashion, lifestyle, and ambitious personality of the young women during this time. A movie full of color, life and sophistication, the film's love triangle of a man, a woman and a typewriter will surely make your day!
Who can ever imagine that a typewriter can be part of a love triangle, but Roinsard? Intriguing? Watch the pursuit of a better life of the sweet-natured Rose Pamphyle (Déborah François) and the charming, but aggressive, Louis Échard (Romain Duris), an insurance agency boss. Rose is a terrible secretary for Louise but an extraordinary typist, (lightning-fast!]. Will Louis succeed in making her the world's fastest typist? Watch Louis as he puts everything on the line for the sake of making Rose the most respected typist in the world.
Available on Netflix: No or Amazon Instant Video
Day 2: Il y a Longtemps Que Je t'aime (I loved you so long)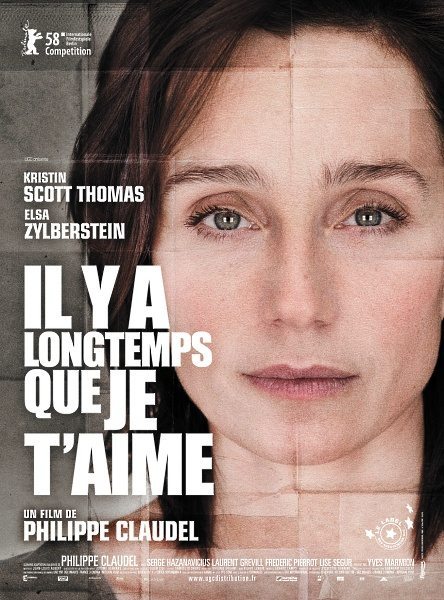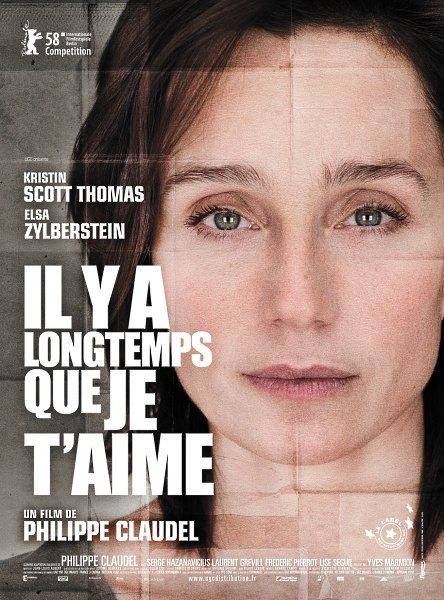 Directed and written by: Philippe Claudel
Year: 2008
Il y a Longtemps Que Je t'aime tells the story of a  woman who is struggling to retrieve her former existence after being imprisoned for fifteen years. Juliette Fontaine was released under the custody of her younger sister, Lea. While trying to get back on her feet in the outside world, she constantly fights emotional battles concerning her strained relationship with her family, and societal stigma given to former prisoners.
The movie asks the hard questions such as: at what point does unconditional love push a person into transgressing society's boundaries? Can we judge an action based solely on incomplete narratives and objective legal and ethical solutions? On what moral grounds a crime continues to be a crime? These are but some of the questions the movie tackles. It will not only fill your heart with a thirst for justice, but make you reflect about your moral values at the same time.
Available on Netflix: No (DVD only) or Amazon Instant Video
Day 3: Le Concert (The Concert)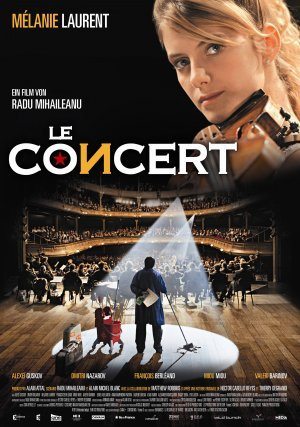 Directed and written by: Radu Mihăileanu
Year: 2009
Want to experience a magical concert from the comfort of your home? Try Le Concert's irresistible melody of hope, perseverance and teamwork. Arguing that time and negative circumstances will not kill a musician's passion for music, Le Concert portrays the life of Andrey Simonovich Filipov, a world-famous conductor-turned-janitor, and his comeback with an orchestra composed of older musicians and a majestic solo violinist, Anne Marie.
Available on Netflix: No (DVD only) or Amazon Instant Video
Day 4: La Rafle (The Round Up)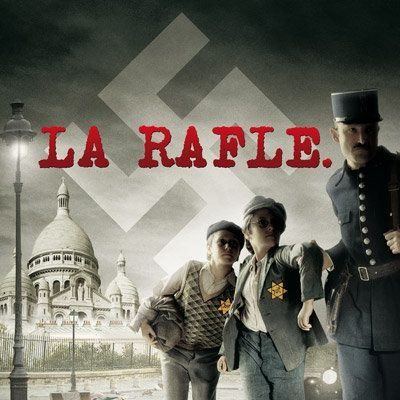 Directed and written by: Roselyne Bosch
Year: 2010
Have you watched Le Pianiste? How about Schindler's List? The common theme in these three movies is their dramatization of the events of WWII and the Holocaust. Many non-French are unaware of the effects of the Holocaust to the Jewish citizens of France. This touching film is based on the life of a young Jewish boy, his family and the Vel' d Hiv Roundup: the mass arrest of 13, 000 Parisian Jews that happened in July 1942. The plot is a sentimental 'Hollywood' history, but a masterful retelling of one of Europe's darkest and most painful periods of history.
Available on Netflix: No (DVD only) or Amazon Instant Video
Day 5: Orphée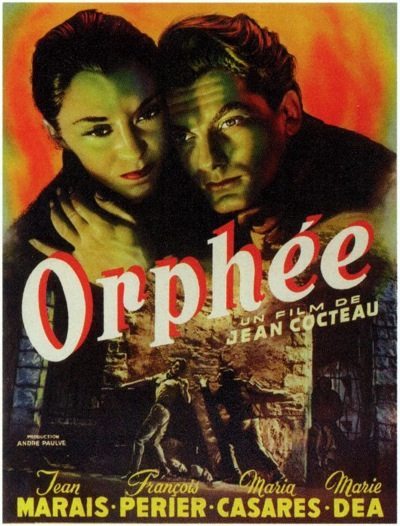 Directed and written by: Jean Cocteau
Year: 1950
Orphee is the second movie in the trilogy by Cinematic poet Jean Cocteau. A legendary classic that you must not miss if you want to experience original French cinema, Orpheus or Orphée is an updated version of the Greek myth Orpheus in the underworld . The movie starts with Orpheus (Jean Marais), a famous poet, visiting Café des Poètes, the same time as the Princess of Death (Maria Casares). This incident will be the catalyst for a bizarre turn of events in Orpheus' life and his voyage between the real world and the Underworld, to find his true love; either with the Princess of Death or with his wife, Eurydice. Can he bring back his wife and live happily after or will he instead choose the enigmatic princess?
Available on Netflix: No or Amazon Instant Video
Day 6: 8 Femmes (8 Women)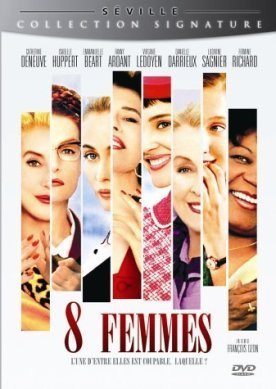 Directed by: François Ozon
Written by: François Ozon and Marina de Van
Year: 2002
Eight women, eight secrets one murdered man! Each character is trying to solve the mystery of the abrupt death of Marcel, the head of the family, but ends up revealing the secrets they are hiding from each other. 8 Femmes, or 8 women, is a hybrid film combining different genres. It can be seen as part farce, melodrama, musical, and murder-mystery film.
A liberal movie set in the conservative 1950s, revolving around an eccentric family and their employees, Francois Ozon addresses the issues of murder, greed, adultery, homosexuality, and feminism. Unaware of their fate as they prepare for Christmas, will they eventually solve the mysteries of this house?
Available on Netflix: No (DVD only) or Amazon Instant Video
Day 7: L'Auberge Espagnole (The Spanish Inn)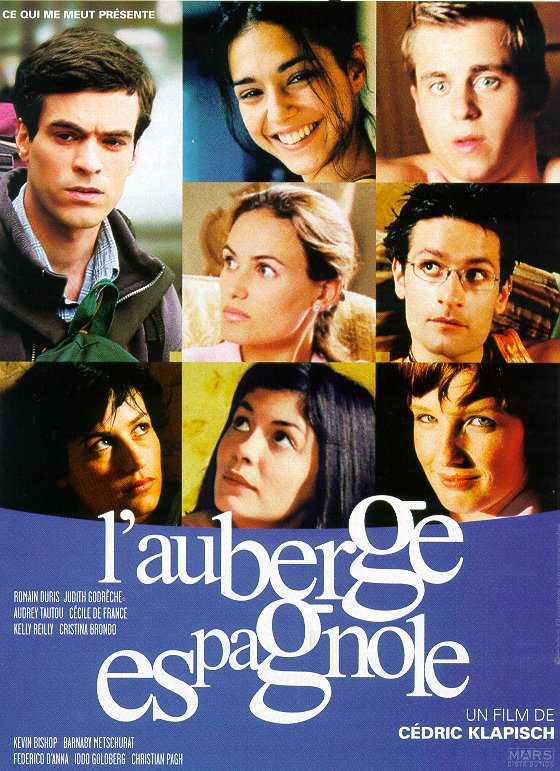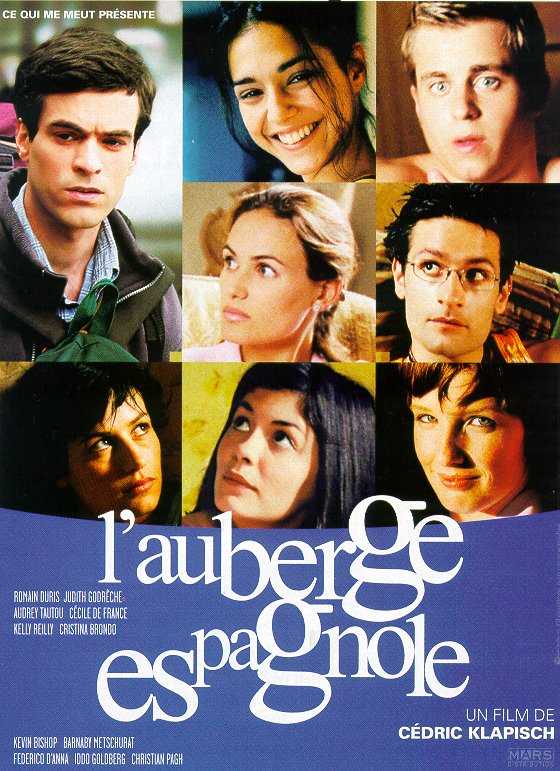 Directed and written by: Cédric Klapisch
Year: 2002
Another comedy film that will warm your heart, L'Auberge Espagnole is about Xavier ( Romain Duris), an economics graduate student who is advised to study in Barcelona, Spain under the ERASMUS program. As we can infer from its title's literal and idiomatic meaning, the characters literally live in one apartment, and figuratively that they're a hodgepodge of EU (European Union) citizens.
Those who have experienced moving to a foreign city (especially alone) would immediately recognize and appreciate some of the truths apparent in the movie: the difficulties and pleasures of adapting to a foreign lifestyle, getting to know/finding acceptance with a different set of people, and coping with a new city and country.
Available on Netflix: Yes or Amazon Instant Video
Day 8: Le Samourai (The Samurai)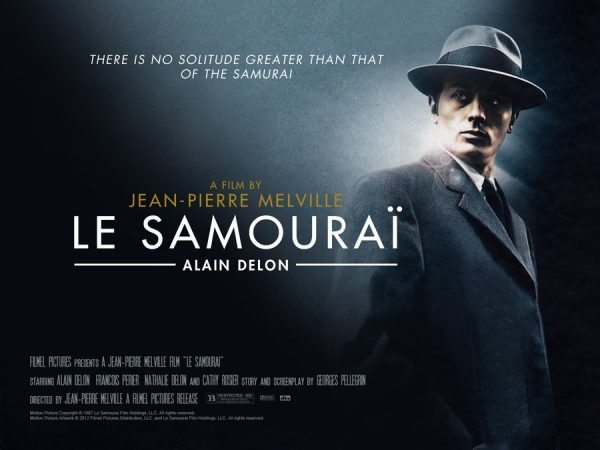 Directed by: Jean-Pierre Melville
Written by: Jean-Pierre Melville and Georges Pellegrin
Year: 1967 
How do you imagine the life of a samurai was? Solitary… dark… mysterious…  As Melville so vividly conveys in the movie, 'There's no greater solitude than that of the Samurai's, unless perhaps it be that of the tiger in the jungle. – attributed to the Book of Bushido'. Le Samourai is considered legendary, and has become influential to other similar French films due to its masterful control of character and style.
Jef Costell (Alain Delon) is a professional assassin-for-hire who, by nature, is aloof and solitary. He is being hunted by the Police while he is plotting his revenge on the employer who betrayed him. See how the hunter becomes the prey in this unforgettable film.
Available on Netflix: No or Amazon Instant Video
Day 9: Zazie dans le Métro (Zazie in the Metro)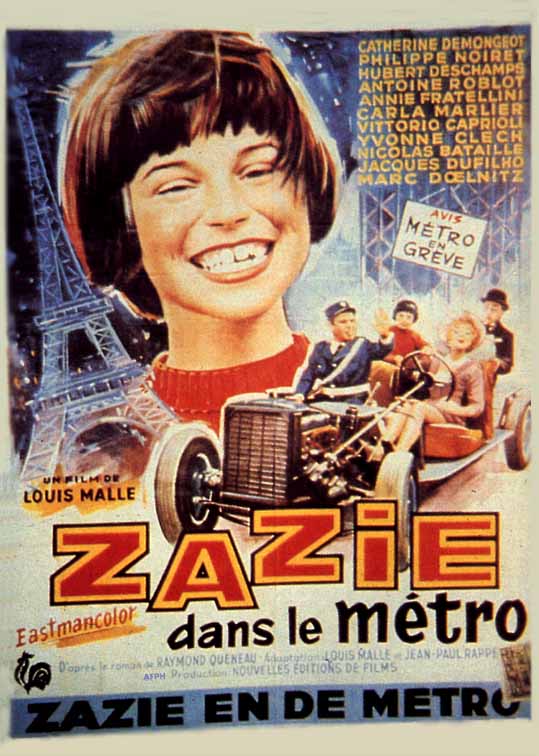 Directed by: Louis Malle
Written by: Louis Malle and Jean-Paul Rappeneau
Year: 1960 
Zazie dans le Metro is based on the novel by Raymond Queneau. A 10-year-old girl called Zazie stays in Paris with her Uncle Gabriel while her mother spends some time with her lover. However, the naughty Zazie manages to escape and go on an adventure around Paris, alone! From unusual city dwellers to various misadventures and even a food fight, Zazie dams le Metro will allow you to see Paris from a new perspective. This movie will show you Paris as seen from a child's eyes.
Available on Netflix: No (DVD only) or Amazon Instant Video
Day 10: Trois Couleurs: Rouge (Three Colors: Red)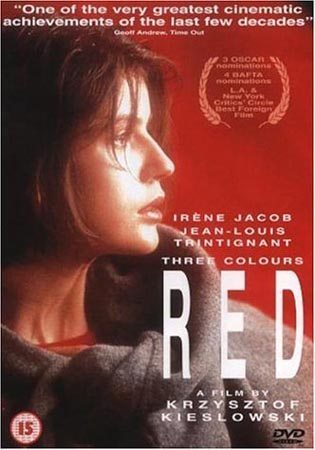 Directed and written by: Krzysztof Kieślowski
Year: 1994 
The last of the 'Three Colors' trilogy, Three Colors: Red (Trois couleurs: Rouge) is the final film by acclaimed director Krzystof Kieslowski. The films examine the 3 French Revolutionary ideals, in this instance, 'fraternity'. This concept is shown through characters bonded closely together, despite what, at surface level, appears to be a lack of common ground.
Focusing on the character of Valentin, a beautiful model who has crossed paths with a retired judge, the film looks at issues concerning invasion of one's privacy, eavesdropping and interference with other people's lives, but also spiritual kinship and mutual redemption.
Available on Netflix: No (DVD only) or Amazon Instant Video
Day 11: Jean de Florette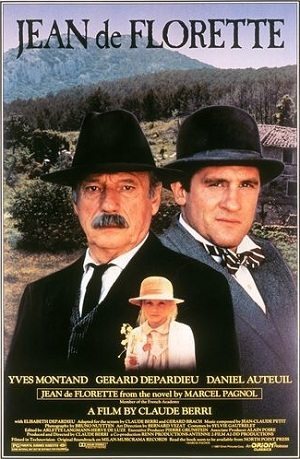 Directed by: Claude Berrie
Written by: Claude Berrie, Gérard Brach and Marcel Pagnol
Year: 1986 
Based on a novel by Marcel Pagnol, the film takes place in beautiful Provence, where two local farmers try to trick a novice into leaving his newly inherited property. Nonetheless, despite the underhandedness of the two men, the owner's wily daughter counters them at every turn. Who will win this battle of wits? Check it out in this witty and award-winning movie!
Available on Netflix: No (DVD only) or Amazon Instant Video
Day 12: Molière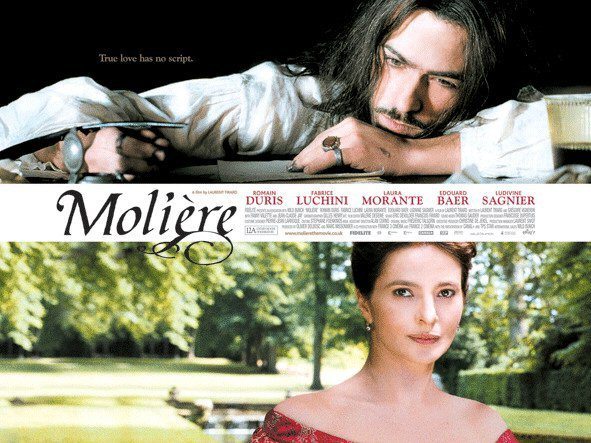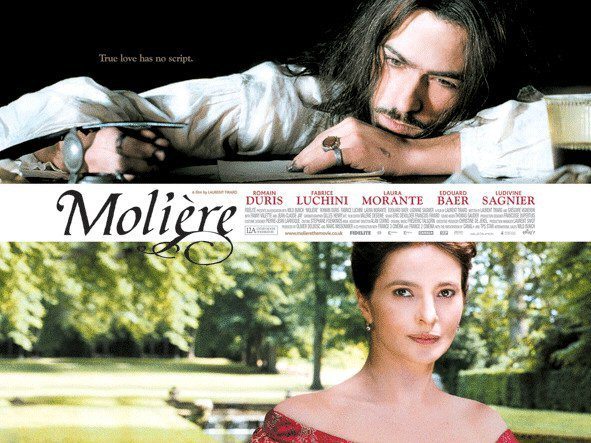 Directed by: Laurent Tirard
Written by: Laurent Tirard and Grégoire Vigneron
Year: 2007 
A battle between verses and prose, Molière is about a possible scenario that could explain the disappearance of the French playwright and actor Jean-Baptiste Poquelin – aka Molière. In 1645, Molière was touring the French countryside with his company, but he was put in jail as a debtor. He was subsequently bailed by a very wealthy benefactor who hired him as tutor. Not long after, he realizes his love for this gorgeous widower. Will Moliere propose his love to her, and will he bring out the rich talent existing in his benefactor's imagination?
Available on Netflix: No (DVD only) or Amazon Instant Video
Day 13: La Vènus à la Fourrure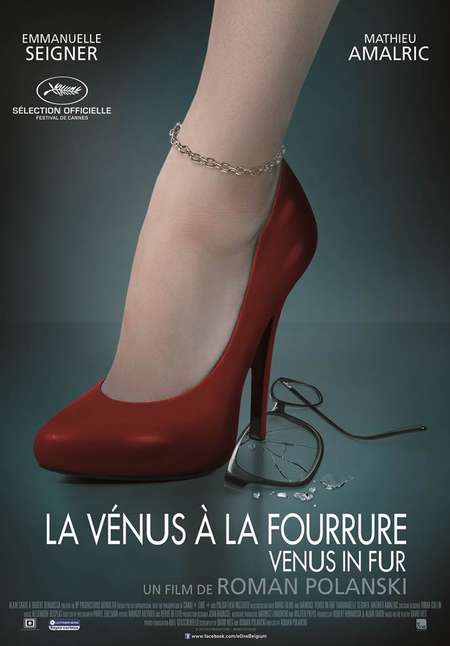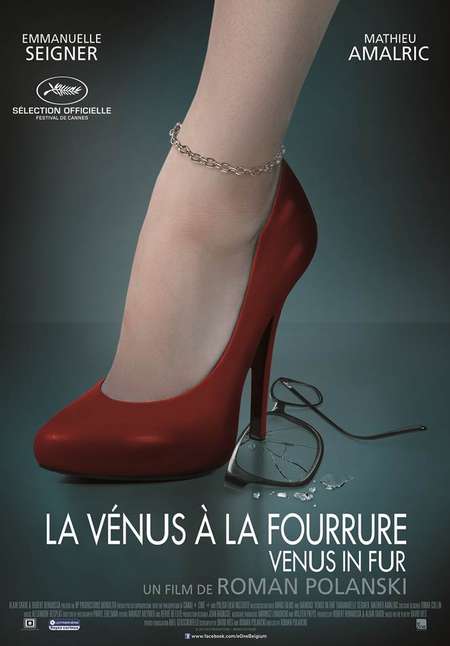 Directed by: Roman Polanski
Written by: Roman Polanski and David Ives
Year: 2013 
How far should you go to convince a director that you are perfect for a role in his upcoming production?
Frustrated by the poor performance of the applicants, director Thomas is planning to leave when  Wanda von Dunayev arrives. Because of Wanda's energetic, aggressive and competitive nature, Thomas allows Wanda to audition. Much to his astonishment, Wanda displays a great understanding of the character and delivers every line by heart. As the audition progresses, Thomas attraction turns to obsession. The film is a fun jeu d'e sprit on playing between passion and perversion, illusion and reality, and life and art.
Available on Netflix: No (DVD only) or Amazon Instant Video
Day 14:
Elle s'appelait Sarah (

Sarah's Key)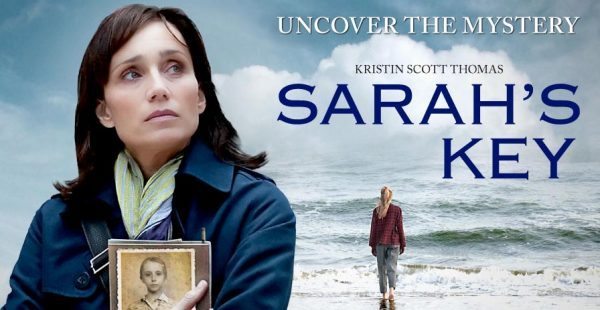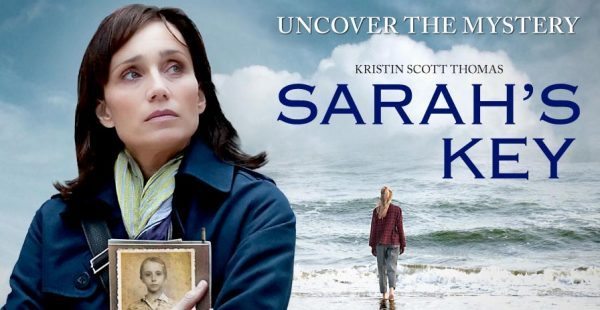 Directed by: Gilles Paquet-Brenner
Written by: Gilles Paquet-Brenner and Serge Joncour
Year: 2010 
Another movie depicting the notorious Vel'd Hiv Roundup in 1942, Sarah's Key portrays a contemporary journalistic investigation into the horrors of that event. Julia Jarmond (Kristin Scott Thomas) is a journalist commissioned to write an article about the incident. Eventually, she stumbles upon a family secret which will connect her to a young Jewish girl in WW2, Sarah.
The movie tells the story of Sarah's experiences during and after the roundup, illustrating both the participation of many French bureaucrats and the bravery of some French citizens in hiding her from the authorities. You'll be given a peek into the dehumanized conditions suffered by Jews arrested by the French, and the terrible events that follow in Sarah's life .
Available on Netflix: No (DVD only) or Amazon Instant Video
Day 15: Le Huitième Jour (The Eight Day)
Directed and written by: Jaco Van Dormael
Year: 1996 
A story of friendship between a workaholic man and one with Down's syndrome, Le Huitime Jour shows life through the eyes of a mentally-challenged person.
Georges lives in a mental institution while Harry is a businessman who lost his family because of his obsession with work. Conversely, Georges only family, his mother, is dead. While we might think that we are always right and our vision of life is in accordance with reason, our complex thinking can blind us to the simple ways of life and consequently, happiness and satisfaction. This is what Georges will teach Harry, and every person who watches Le Huitieme.
Available on Netflix: No or Amazon Instant Video
Day 16: Le Grand Bleu (The Big Blue)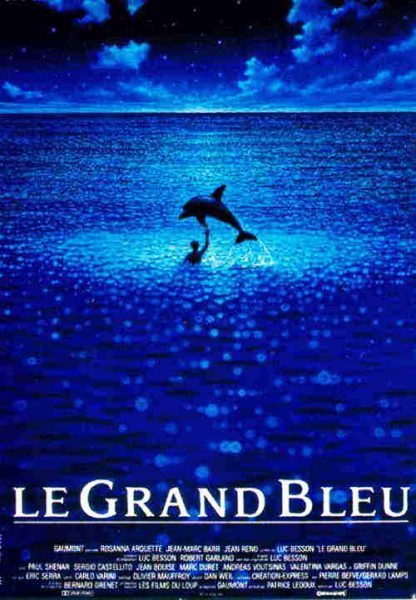 Directed and written by: Luc Besson
Year: 1988 
Listen to the voice of the ocean as Jacques and Enzo explore it for you with their dangerous sport – free diving! This visionary film is based on true stories of the lives of Mayol and Majorca who were distinguished divers during their youth. While not truly 'French' in the sense that it is an English-language film, its visual elegance is a near-perfect example of the French Cinema du look style. This movie will not fail to amaze you if you are looking for a French movie to enjoy.
Available on Netflix: No or Amazon Instant Video
Day 17: Delicatessen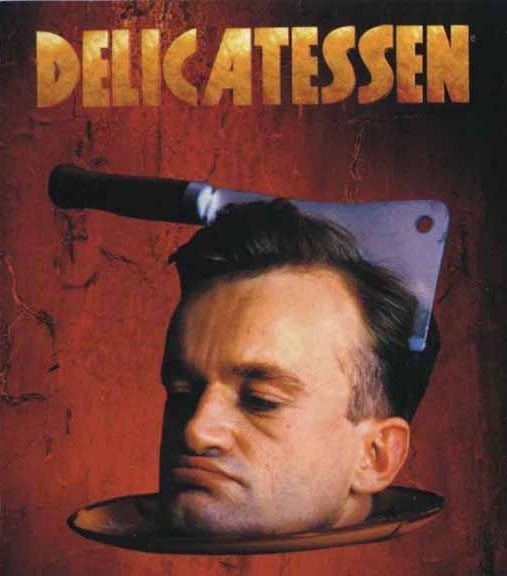 Directed and written by: Marc Caro and – Jean Pierre Jeunet
Year: 1991
Are you looking for an offbeat, even surreal movie to watch? Delicatessen will not fail you with its futuristic post-apocalyptic setting, located in an apartment complex. The movie conveys a dystopian future where there is scarcity of food, and grain is used as currency.
The apartment complex is owned by a butcher. Despite the shortages, the mysterious butcher still keeps his tenants well-supplied with meat, and can even rustle up the odd delicacy! The movie is filled with pitch black humour and satirical imagery combined with a little touch of morbidity and grossness which may turn one's stomach upside down.  But that is exactly what make this film so different and special in comparison to mainstream cinema. It's also a character-based film displaying the odd and idiosyncratic behaviors of the tenants, and their bizarre relationship with each other.
Available on Netflix: No or Amazon Instant Video
Day 18: Le pacte des loups  (Brotherhood of the Wolf)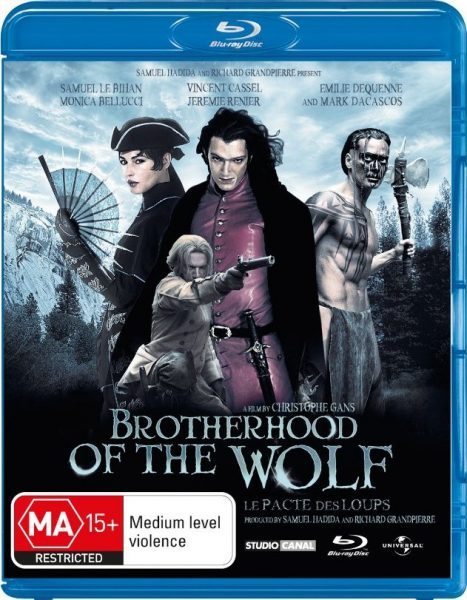 Directed: Christopher Gans
Written by: Stephane Cabel
Year: 2001 
For a change, let's move into more mainstream territory. If you like great CGI, martial arts and a creepy story that's guaranteed to send shivers up your spine, then here's a treat for you. Set in 18th century France, the Chevalier de Fronsac and his Native American friend Mani are sent by the King to investigate the killings of almost a hundred people by a mysterious beast. Loosely based on a French legend of a huge, murderous wolf-like monster creature known as the Beast of Gevaudan, this wonderful big-budget blend of fantasy and historical 'fact' is guaranteed  to keep you on the edge of your seat.
Available on Netflix: No or Amazon Instant Video
Day 19: Exils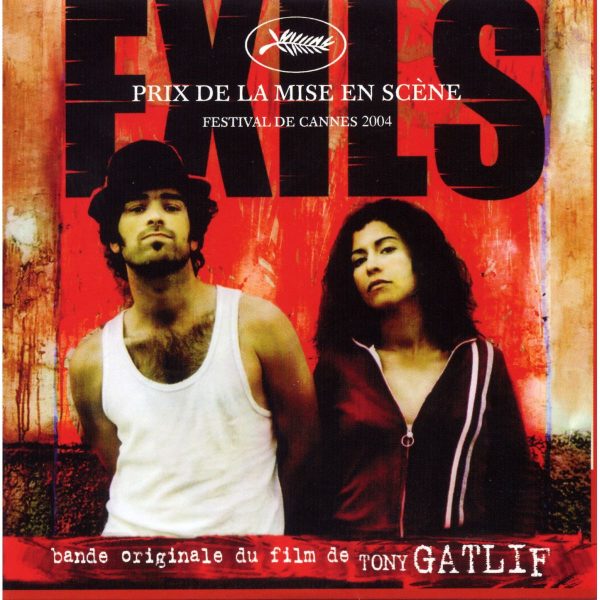 Directed and written by: Tony Gatlif
Year: 2004 
A pair of Bohemian lovers living in Paris, start their journey to learn more about the home country of their parents, but instead, uncover some hard truths about each other. So, if you have 'Hodophobia' – fear of travelling – then this movie may be for you; it all depends on your willingness to accept the potential for travel. A complex and confrontational movie about belonging and identity, this is bound to strike a chord with any young couple who've gone backpacking to 'find themselves' only to discover  unexpected answers.
Available on Netflix: No or Amazon Instant Video
Day 20: The Artist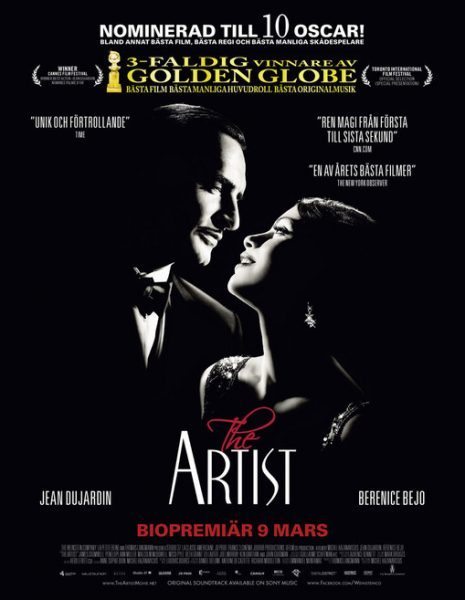 Directed and written by: Michel Hazanavicius
Year: 2011
A movie star meets a rising young actress in a silent movie. While the age of 'talkies' may have killed off the silent movie nearly a century ago, we can still have our portion of this memorable cinematic object d'art. Because of the additional background music, The Artist may not be a silent movie in the true sense, but it still imbues us with a nostalgia for the golden age of cinema. The Artist is a great movie where you will experience the beauty of communication without the necessity of oral conversation. Join the carefree and narcissistic Georges as he bounces from the studio, to the red carpet, to his life with his dog and wife in Beverly Hills.
Available on Netflix: No (DVD only) or Amazon Instant Video
Day 21: Polisse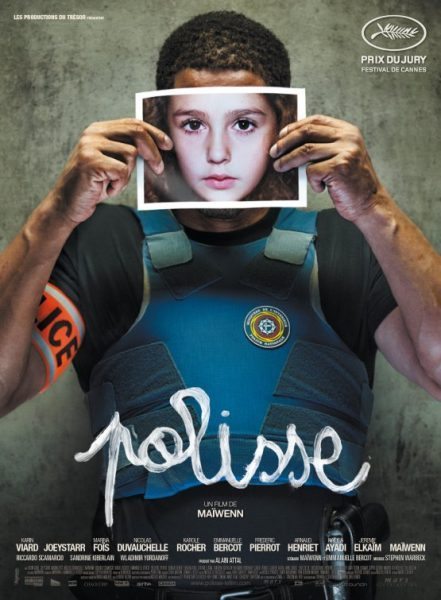 Directed by: Maïwenn
Written by: Maïwenn and Emmanuelle Bercot
Year: 2011
How does the Child Protection Unit of the Parisian police handle the stress and emotional strain of their job, the overwhelming number of child investigation cases piling up every day, and the realities of balancing work and private life? Polisse followed the daily lives of the team of men and women who work in the challenging child protection department.
We always rely upon our police officers to maintain peace, security and justice, but like the rest of us, they too suffer stress, depression and emotional breakdown from the demands of their work and the problems in their personal lives. As they capture child molesters, take in underage pickpockets, pile up cases, confessions, and interrogations, and knowing that the worst of evil exists in this world, their mutual support sustains them in the rigours of a challenging and unending vocation.
Available on Netflix: No (DVD only) or Amazon Instant Video
Day 22: Persepolis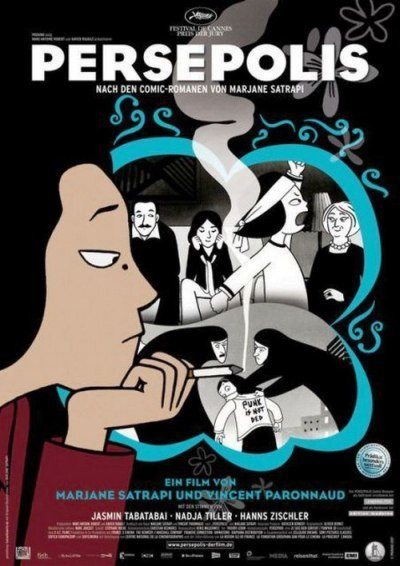 Directed and written by:Marjane Satrapi and Vincent Paronnaud
Year: 2007
A film dedicated to all Iranians, Satrapi's Persepolis  is a provocative adaptation of her graphic novel. It follows the life of a young girl as she grows up during the Iranian Revolution, who finds her unique attitude and outlook on life to be repeatedly challenged by the repressive and intolerant religious environment. The film is an excellent portrayal of the lives of women in a theocracy, with clever use of black and white animation to depict the Manichean mind-set of the oppressors.
Available on Netflix: No (DVD only) or Amazon Instant Video
Day 23: La vie est un Long Fleuve tranquille (Life Is à Long Quiet River)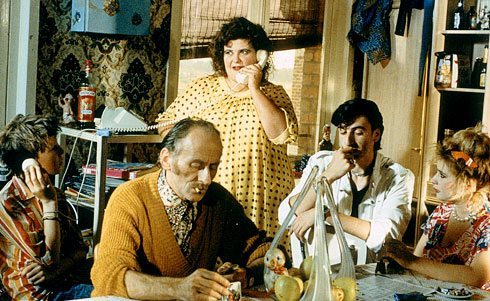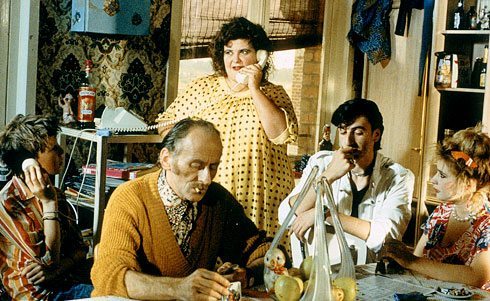 Directed and written by: Étienne Chatiliez
Year: 1988 
Two babies are accidently swapped at birth, one goes to a rich, bourgeoisie and repressed family, the other to a crude, ignorant but joyous one. When the mistake is rectified 12 years later, the children find themselves in environments nothing has prepared them for! This clever satirical comedy plays on stereotypes of class and identity, and completely turns it all around.
Available on Netflix: No or Amazon Instant Video
Day 24: Les Invasion Barbares (The Barbarian Invasions)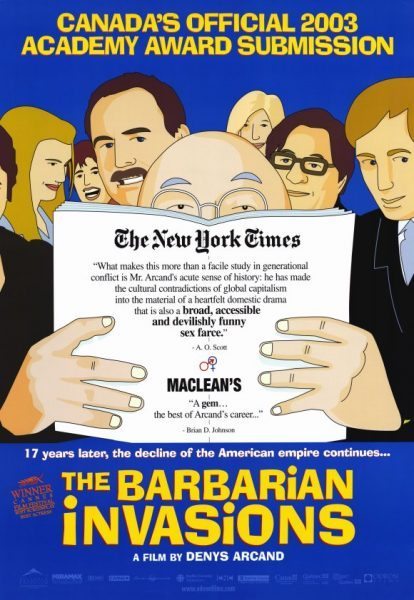 Directed and written by: Denis Arcand
Year: 2003 
A Canadian (Quebecois) Movie!"Les Invasion Barbares" is about a dying man who wants to find peace and reconciliation with his old friends, former lovers, ex-wife and estranged son.
The movie explores issues of philosophy, politics, economics, and the previous sexual and intellectual exploits of the elder characters in the film. Even its title has a lot to say about the holistic philosophy that you will find in the film. It provides a comparative analysis between disparate political ideologies such as: socialism and democracy or liberalism through its fictional depiction of Quebec's political and economic status during the sixties; and the conflict between the political circles which the father and son belong to.
Available on Netflix: No (DVD only) or Amazon Instant Video
Day 25: Mon Meilleur Ami (My Best Friend)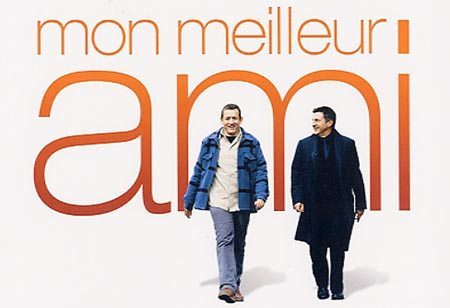 Directed by: Patrice Leconte
Written by: Patrice Leconte, Olivier Dazat, Jerome Tonnerre
Year: 2006 
Do you have a best friend? If you do, then you must be amazing! François will envy your skills and might even hire you to tutor him on 'How to find the best buddies in the world'.  Finding true friends is not easy, if you are so consumed with yourself and your career. Challenged by business partner Catherine  to produce a best friend or lose a valuable Greek vase forever, the remote François is forced on a desperate quest around Paris to find someone he can pass off as his pal. With time running out, he engages a gregarious taxi driver for help, but, to his surprise, begins to understand how empty his life is. This comedic tale of friendship will show you what skills you must master to get the best buddy in the world.
Available on Netflix: No (DVD only) or Amazon Instant Video
Day 26: Les Visiteurs (The Visitors)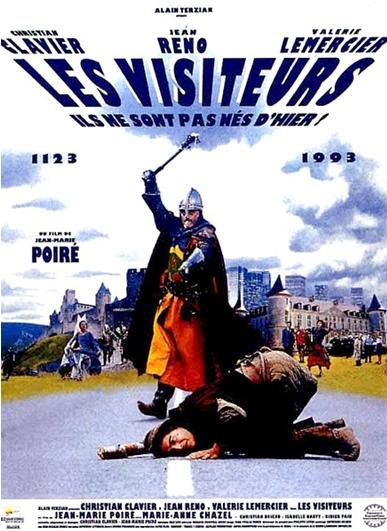 Directed by: Jean-Marie Poiré
Written by: Jean-Marie Poiré and Christian Clavier
Year: 1993
What would happen if people from an age before technology, civilization and baths were teleported into the modern era? Could they possibly cope?
Les Visiteurs is a sci-fi comedy about a 12th century nobleman, Godefroy and his squire Jacquouille, who were mistakenly transported to the 20th century by an old sorcerer. In addition to desperately trying to return to their own time, the three of them must o cope with the cultural and technological challenges presented to them by the modern world. Additionally  Godefroy will also learn that the new owners of the family castle plan to turn it into a luxury hotel!
Will they succeed in resolving these issues? What will be the effects if they interfere with the activities in the future? The film humorously and with comic precision displays the differences in manners and technology between the two eras.  The movie justly earned the status of un film culte in France.
Available on Netflix: No (DVD only) or Amazon Instant Video
Day 27: Le d
î

ner de cons: The Dinner Game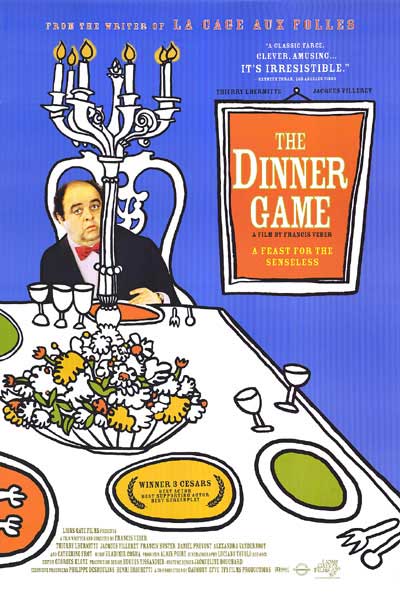 Directed and written by: Francis Veber
Year: 1998
Every Wednesday, the wealthy Pierre Brochant and his friends organize a dinner they call "un dîner de cons"— a competition where each of them must bring the dumbest person they could find as a guest. All guests are asked to talk about themselves, and later on, when all the guests have left, the friends will vote for the stupidest person in the group and viciously dissect their idiocy. However, Pierre won't make it to the next dinner, as he's experienced a severe back pain, so he's stuck with the astonishingly useless Francois Pignon, who aggravates what is already the worst night of his life.
Available on Netflix: No (DVD only) or Amazon Instant Video
Day 28: Irreversible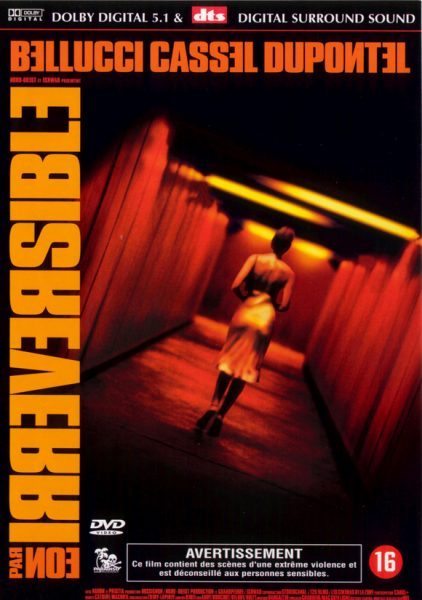 Directed and written by: Gaspar Noé
Year: 2002
"Le temps détruit tout" ("Time destroys everything"), this is the motif of the film Irreversible. This one is a controversial film that earned positive reviews and awards because of its frankness and the artistic display associated to cinéma du corps, and negative reactions from different sectors of society because of its explicit rape scene and brutal violence. Told in reverse chronological order, the film gradually uncovers a dark, disturbing and powerful tale of revenge.
Available on Netflix: No (DVD only) or Amazon Instant Video
Day 29: Hiroshima Mon Amour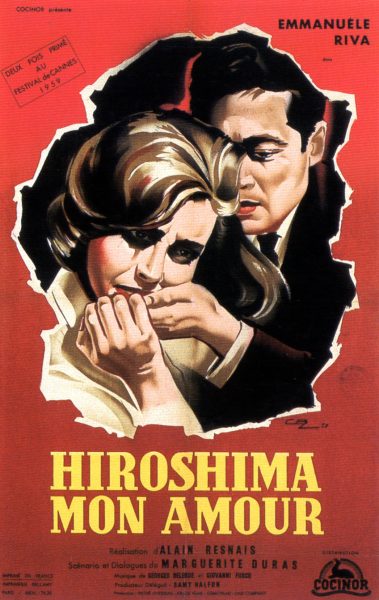 Directed by: Alain Resnais
Written by: Marguerita Duras
Year: 1959
Hiroshima Mon Amour tells the relationship between a French actress and a married Japanese architect while the actress was in Japan to create an anti-war film in Hiroshima. Resnais wove the story plot discussing two different and totally contrasting perspectives about the Hiroshima bombings. This movie explores the differing understandings of the 2nd World War and the protagonists' perceptions.
Resnais' "Hiroshima Mon Amour" is not regarded as an easily digestible film, but as a remarkable work of art.  It is full of symbolism which is entwined together to tell another narrative of the real emotions, history and unknown side-effects of the Hiroshima bombings.
Available on Netflix: No (DVD only) or Amazon Instant Video
Day 30: Caché (Hidden)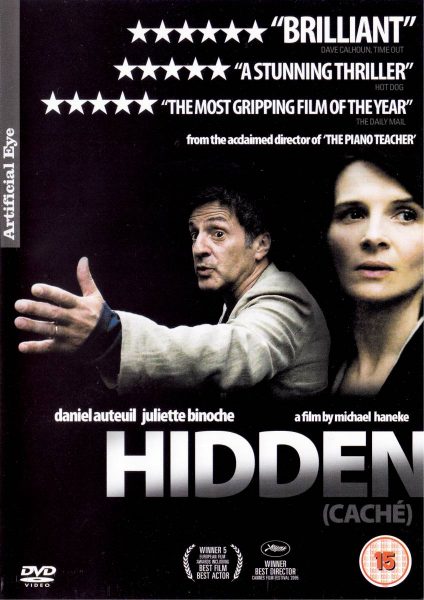 Directed and written by: Michael Haneke
Year: 2005
If you are looking for a film which will give you real creeps, "Caché/Hidden" shows the fear lurking inside the home of a seemingly normal Middle-class Parisian couple. Lacking the dramatic musical score and the traditional shocks and excitements of a typical horror/suspense film, it still leaves the audience in fear for the terrible capacity for man's cruelty. It is a stalker/nightmare narrative with an ambiguous title signifying both hidden cameras and hidden guilt; creating an unsettling ambience, as though the viewer themselves is the one under scrutiny.
The story revolves around the life of Georges, Anne and their 12-year-old son. When video tapes and cameras start to  show up at their door, it does not just threaten their peaceful lives, but the whole neighborhood as well. Hidden is a masterpiece; speaking the voice of denial and guilt inherent within the foundations of 'Western prosperity'- betrayal and threat. It is a compelling politico-psychological view of the world.
Available on Netflix: No (DVD only) or Amazon Instant Video
In conclusion…
Did you like the movie selection that I created just for you? Once you are done watching any, or all, of the movies in this list, you can add your suggestions, comments or even, perhaps, violent reaction, in the comments section below. If some of your favorite French movies aren't here, it might be listed in some other months, so make sure to click the MOVIES tab in this blog's menu to access it.
[symple_highlight color="red"]P.S. You would be doing me a HUGE FAVOR  by sharing it via Twitter, Facebook, Google + or Pinterest. [/symple_highlight]
Make sure to grab your FREE e-book 365 Days of French Movies! Click the photo below to get your copy!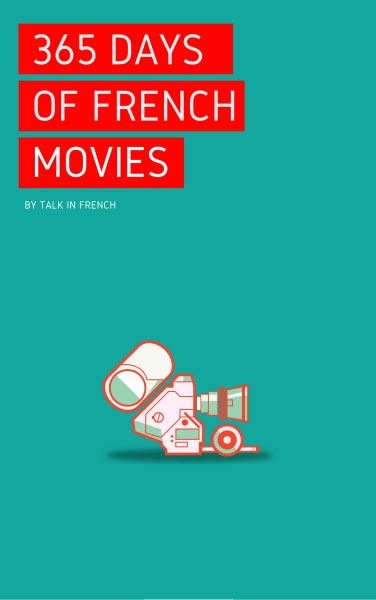 [/thrive_2step]