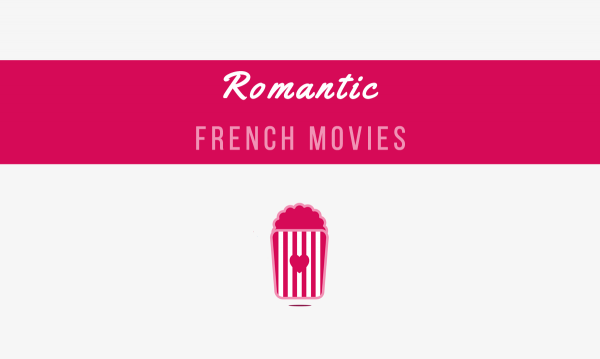 Valentine's Day is fast-approaching and what better way to get into a romantic mood than to stay at home to watch some of the best French films about love and romance?
But regardless of whether you plan to catch these movies with your amour, with your single besties for a night of margaritas, or all alone so you could simply practice your French skills, there's bound to be a perfect movie here for you.
From quirky and funny feel-good movies to the heartbreakingly sad, we list down the romantic French movies that you simply shouldn't miss. So buckle up, grab some popcorn and let's get on with the list.
See also: How to Learn French with Movies in 7 Easy Steps (+ free e-book)
Directed by: Pascal Chaumeil
Written by: Laurent Zeitoun, Jeremy Doner, Yohan Gromb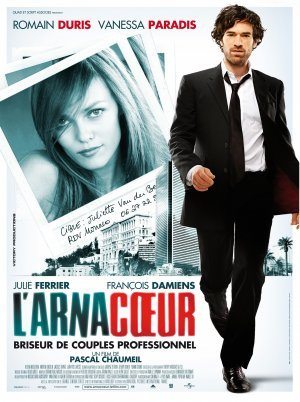 "Arnacoeurposter1" by Source. Licensed under Fair use via Wikipedia – 
Heartbreaker is a romantic comedy about a charming guy named Alex who runs a business that specializes in breaking up relationships using any means necessary. When Alex is hired by a wealthy man to stop his daughter from marrying a guy he doesn't approve of, complications arise and things don't turn out as expected.
Starring Romain Duris and Vanessa Paradis, this hilarious comedy is a fun, feel-good movie set mostly in Monaco.
Directed by: Jean-Pierre Améris
Written by: Jean-Pierre Améris and Philippe Blasband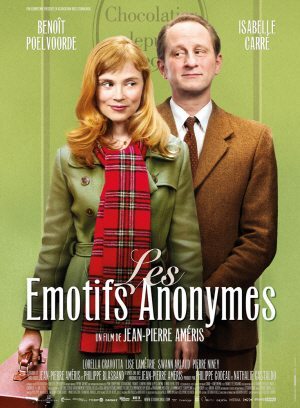 "Les emotifs anonymes poster" by Source. Licensed under Fair use via Wikipedia – 
A film as sweet as the chocolates featured in it, this romantic movie about two people who are meant for each other but are both suffering from paralyzing social anxiety will truly touch your heart.
Angélique, a brilliant yet painfully shy chocolatier, meets Jean-René, a chocolate company owner. The chemistry is there, but can they get over their anxiety or will they allow their emotional handicap to get in the way of love?
Available in Amazon Prime or on DVD
Directed by: Eric Lartigau
Written by: Alain Chabat, Philippe Mechelen, Laurent Tirard, Grégoire Vigneron, Laurent Zeitoun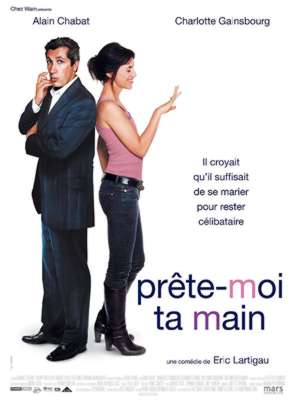 "Preteidoposter" by Source. Licensed under Fair use via Wikipedia – 
The story centers around Luis, a happily single 43-year old bachelor who hires his friend's sister to pose as his bride-to-be, simply to get his family off his back. He plans to have her jilt him at his wedding day, providing him with a solid excuse never to marry. But of course, even the best-laid plans go horribly wrong when love enters the picture.
Starring Alain Chabat and Charlotte Gainsbourg, this movie is fun and entertaining to watch again and again.
Directed by: Dominique Abel, Fiona Gordon, Bruno Romy
Written by: Dominique Abel, Fiona Gordon, Bruno Romy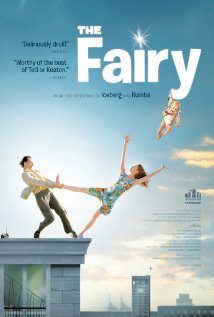 "The Fairy film poster" by Source (WP:NFCC#4). Licensed under Fair use via Wikipedia – 
Who says you need a lot of dialogue for a film to perfectly touch your emotions? This childlike and whimsical near-silent comedy is about a hotel night clerk named Dom who was visited by a woman claiming to be a fairy. This real-life fairy claims that she can grant him three wishes. However, after making two of his wishes come true, she disappears mysteriously and Dom who has fallen in love with her, is left looking for her everywhere.
Directed by: Agnès Jaoui
Written by: Agnès Jaoui, Jean-Pierre Bacri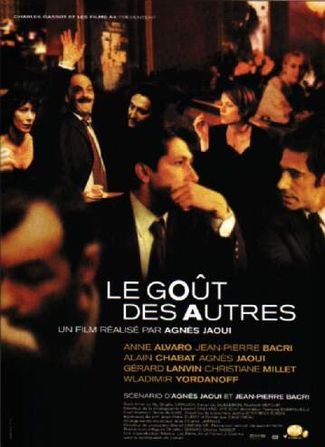 "TheTasteofOthers". Via Wikipedia –
A film about six star-crossed lovers who are romantically entangled despite their different tastes and lifestyles. This slightly dramatic but witty movie centers around a businessman named Castella, his wife Angélique, an actress/English tutor named Clara and a parallel love story involving Castella's bodyguard, his musician driver, and a barmaid named Manie.
Directed by: Michael Haneke
Written by: Margaret Ménégoz, Stefan Arndt, Veit Heiduschka, Michael Katz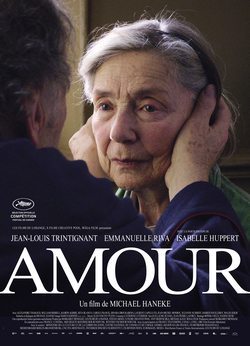 "Amour-poster-french" by Source. Licensed under Fair use via Wikipedia – 
This highly-acclaimed, award-winning film tells the story of Georges and Anne, an old married couple whose lives took a complicated turn when Anne suffers a stroke. Tragic and beautiful, poignant and uplifting, the movie takes a look at the realities of love and marriage. Amour won the Palme d'Or at the Cannes Film Festival in 2012 and an Academy Award for Best Foreign Language Film in the 85th Academy Awards in 2013.
Directed by: Jacques Demy
Written by: Georges de Beauregard, Carlo Ponti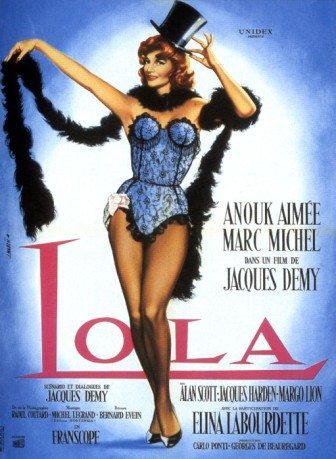 "LolaDVDcover". Via Wikipedia –
Lola is a cabaret dancer who is pining for Michel, her former lover and the father of her son. Roland is a disillusioned intellectual who is smitten with Lola. As this bittersweet tale unfolds, you will be taken into the highs and lows of love set in the picturesque coastal city of Nantes, France.
Directed by: Patrice Leconte
Written by: Serge Frydman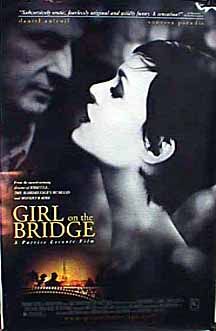 "Girl on the bridge ver1". Via Wikipedia –
Vanessa Paradis and Daniel Auteuil star in this lovely film about a girl named Adèle who tried to commit suicide by jumping off a bridge to the Seine River. Gabor, a knife thrower, intervened and persuaded her to join him in the circus instead. Follow their love story unfold as they travel across Europe and face life's twists and turns.
Directed by: François Truffaut
Written by: François Truffaut, Jean Gruault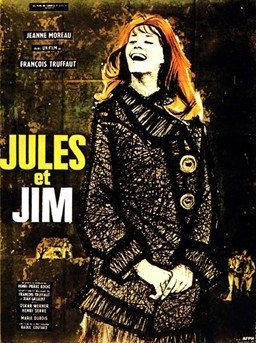 "Jules et jim affiche". Via Wikipedia –
Jules and Jim are good friends who fell in love with the same free-spirited and bewitching woman who leads a Bohemian lifestyle (played by Jeanne Moreau). Set around the time of the 1st World War, the love triangle between the three sparks tension and drama that ultimately leads to a dramatic end.
Watch this film not only for the romance but also for its cinematography and its excellent soundtrack which was named by Time magazine as one of the 10 best soundtracks. This movie is also considered by Professor Stephen Hawking as his all-time favorite.
Directed by: Yann Samuell
Written by: Jacky Cukier, Yann Samuell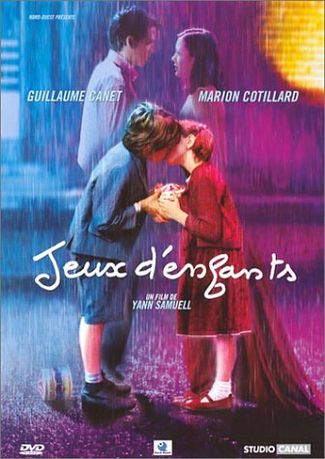 "Love Me If You Dare movie" by Source. Licensed under Fair use via Wikipedia – 
Marion Cotillard and Guillaume Canet play the role of two childhood friends who grew up and gradually fell in love despite their never-ending dares to each other. Their beautiful and whimsical love story will in turn shock and charm you as they take turns issuing dares that seem to grow more outrageous over time, risking even their own lives and happiness in the process.
Directed by: François Truffaut
Written by: François Truffaut, Jean Gruault, Suzanne Schiffman, Frances Vernor Guille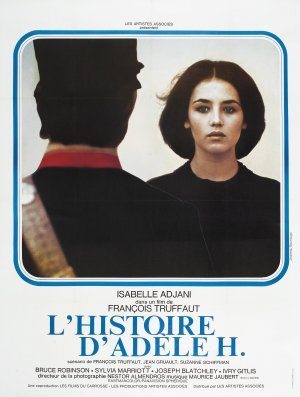 "L'histoire d'Adèle H." by Source. Licensed under Fair use via Wikipedia – 
This fascinating historical drama released in 1975 is about the life and love of Adèle Hugo, the daughter of famous writer Victor Hugo. Based on entries from her personal diaries, the film tells the story of Adèle's unrequited love for a military officer that only grows stronger until it eventually pushed her to the point of obsession and madness.
Directed by: Jacques Demy
Written by: Jacques Demy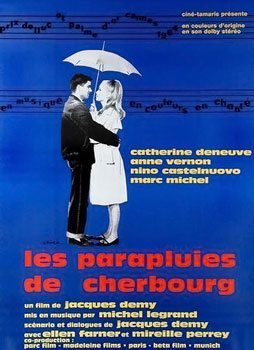 "ParapluiePoster". Via Wikipedia –
The Umbrellas of Cherbourg is a sequel to the movie Lola (see # 7 above) and tells the story of Geneviève, a girl who sells umbrellas with her mother in a shop in Cherbourg. When her lover Guy was drafted to fight in the war leaving her behind, she eventually makes decisions that will change their lives forever.
This musical film also stars Marc Michel who reprised his role as Roland (from Lola) and stars Catherine Denevue as Geneviève.
Directed by: Régis Roinsard
Written by: Daniel Presley, Régis Roinsard, Romain Compingt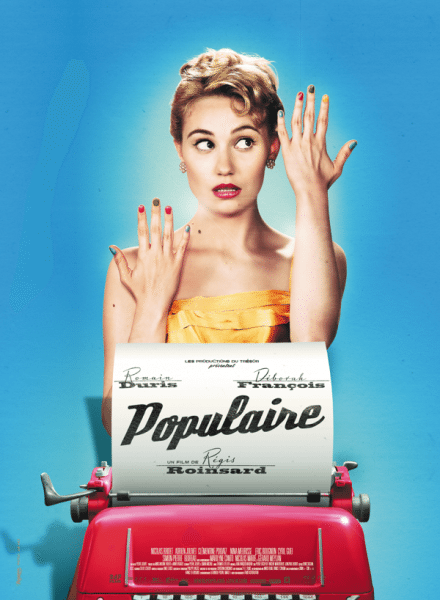 If you're more in the mood for feel-good romantic comedy films than stories of heart-breaking drama and loss, then this 2012 movie could be right up your alley. Named after the typewriter used in the film, Populaire is about Rose Pamphyle, a secretary who is a whiz at fast typing. Her boss Louis then starts training Rose to become the fastest typist in the world. Sparks fly along her  way to becoming world typing champion, but some personal issues get in the way of romance.
Set in 1958, this heart-warming and irresistibly charming film is sure to brighten up any day.
Directed by: Pierre Salvadori
Written by: Pierre Salvadori, Benoît Graffin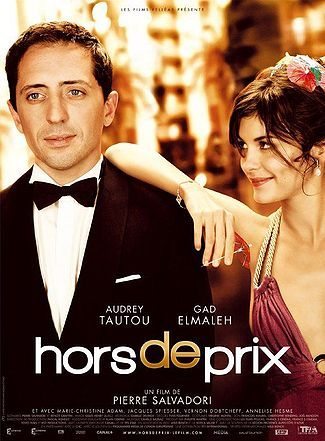 "Hors de prix" by Source. Licensed under Fair use via Wikipedia –
This romantic comedy stars  Audrey Tautou as Irène, a gold-digger, and Gad Elmaleh as Jean, the waiter who she had mistaken for a millionaire. Through wacky twists and hilarious circumstances, the two eventually work their way into a zany romance despite the many odds along the way.
Do you have any other favorite romantic French movies that aren't on the list? Don't hesitate to share in the comments section!
Love French movies? Get your FREE copy of the e-book 365 Days of French Movies.

[/thrive_2step]
Want to learn how you can learn French with  movies? Check out this article!