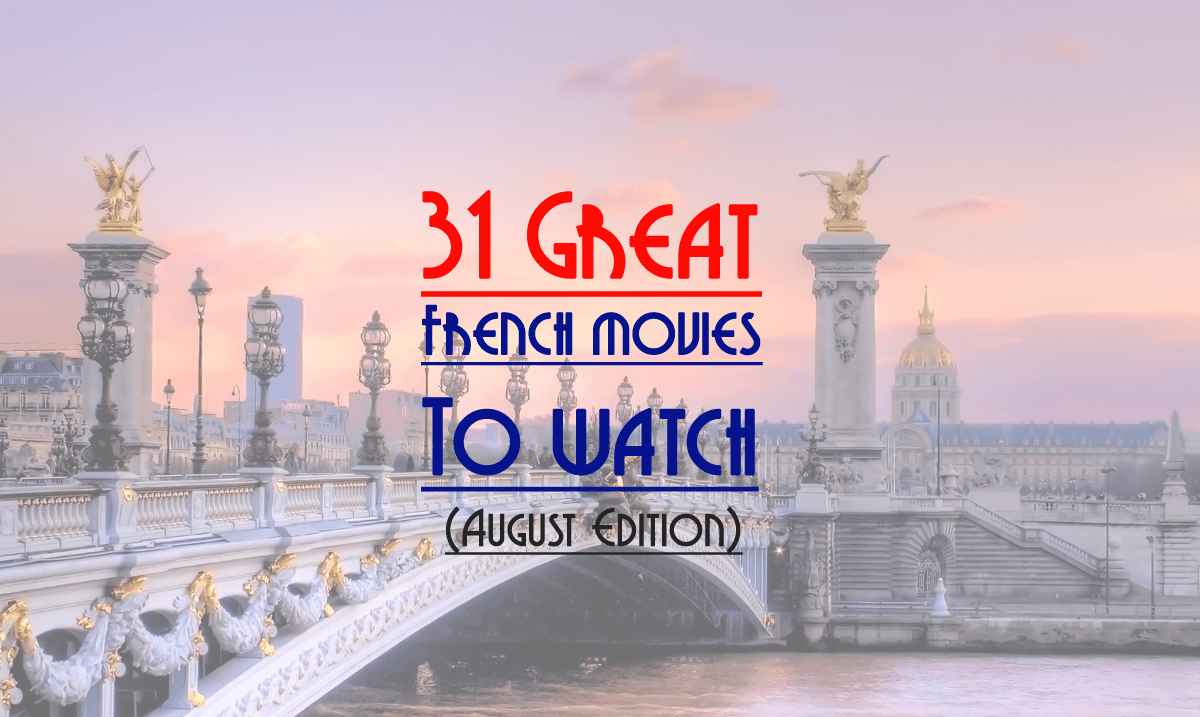 [symple_highlight color="green"]Reading time: 16 minutes[/symple_highlight] [symple_highlight color="red"]You would be doing me a HUGE FAVOR  by sharing it via Twitter, Facebook, Google + or Pinterest. [/symple_highlight]
August means summer! And summer means hot days that will make you want to sip a lemonade (une lemonade) with your  loved ones, while laying back in comfort in front of your TV.
Once again, as part of my monthly ritual, I will give you another list of movies to watch for the month of August. Most are inspirational films created to convey deep and meaningful perceptions about life, war or happiness.
I hope you will like the films in my list for the second month of summer.
Before we proceed to the list, here's a quick question. Would you like to have a FREE copy of the e-book 365 Days of French Movies?

Day 1: Sauve qui peut (la vie) (Every Man for Himself)
Year: 1980
Directed by: Jean-Luc Godard
Written by: Jean-Claude Carrière; Jean-Luc Godard; Anne-Marie Miéville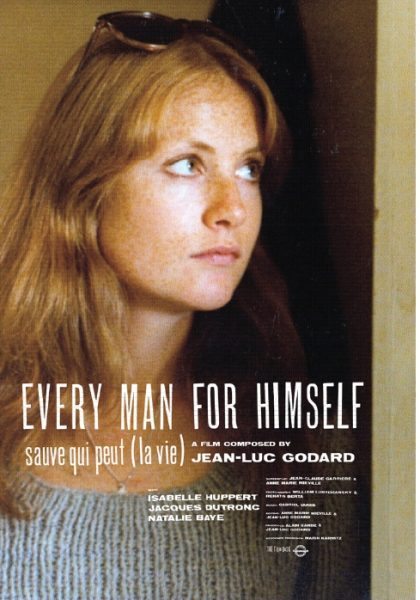 Source: filmstudiesforfree
Another movie list beginning with a Godard movie, Every Man for Himself stars Jacques Dutronc (as Paul Godard), Isabelle Huppert (Isabelle Riviera) and Nathalie Baye (Denise Rimbaurd). It is a powerful, dark and surreal film examining different sexual relationships through the interactions of the three protagonists.
But the film is not without a comedic touch: balancing the combination of early experimental cinematic forms, such as its various slow motion scenes, with its pessimistic ideology about life, perversity, love and work.
Available on Netflix: No or Amazon Instant Video
Day 2: Alyah
Year: 2012
Directed by: Elie Wajeman
Written by: Gaëlle Macé, Elie Wajeman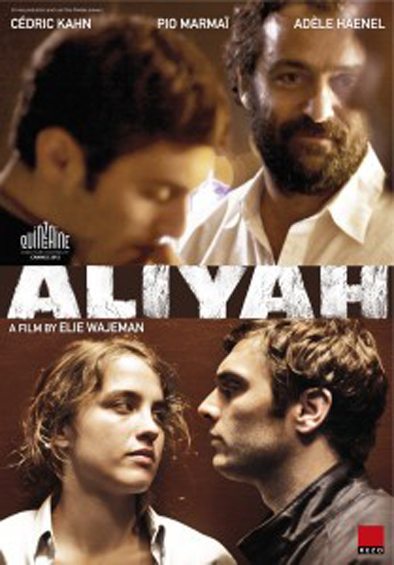 Source: unifrance
With a drug addict brother and a dream to pursue, Alex, a 27-year-old Jewish drug dealer living in the working-class Paris neighbourhood is working hard to pursue his Aliyah: a Jewish term for immigrating to Israel. In order to achieve his dream however, he must leave his home, his former love, his best friend Mathias, Jeanne, the woman he's having a  relationship with, and his stubborn brother.
He is being torn between his Aliyah, his drug business, complicated love life and his love for his brother. This movie received  praise from many critics due to its representation of different social classes in Paris and its focus on the culture of the Jewish community in France.
Available on Netflix: No (DVD only) or Amazon Instant Video
Day 3: Mélo
Year: 1986
Directed by: Alain Resnais
Written by: Alain Resnais, Henri Bernstein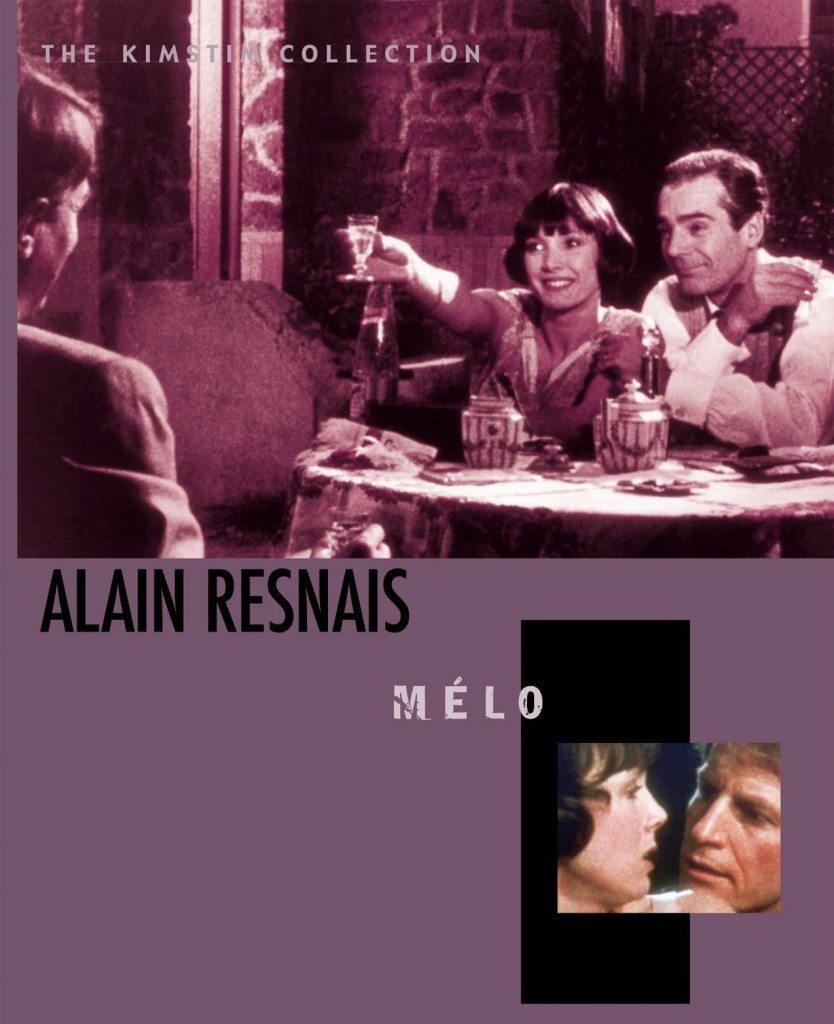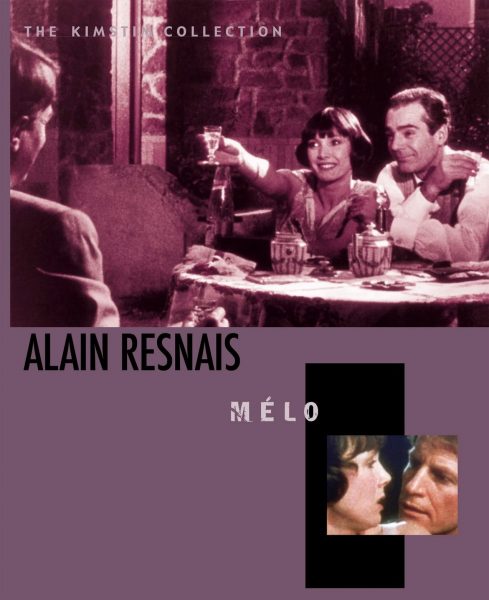 Source: kebekmac
The plot of Melo is simple and quite predictable: two best friends fighting over the love of a woman. The difference in comparison to most such dramas is its beautifully crafted story of a woman dealing with a complex ménage à trois  without hurting either man.
You will find a story of undying love, faith, friendship, adultery and lies; skilfully blended with Resnais' directorial magic in this wonderful movie. Watch how Romaine, Marcel and Pierre fight for their love, sacrifice life and happiness, and treasure friendship and dignity till the end.
Available on Netflix: No or Amazon Instant Video
Day 4: Le Cinquième Élément (The Fifth Element)
Year: 1997
Directed by: Luc Besson
Written by: Luc Besson , Robert Mark Kamen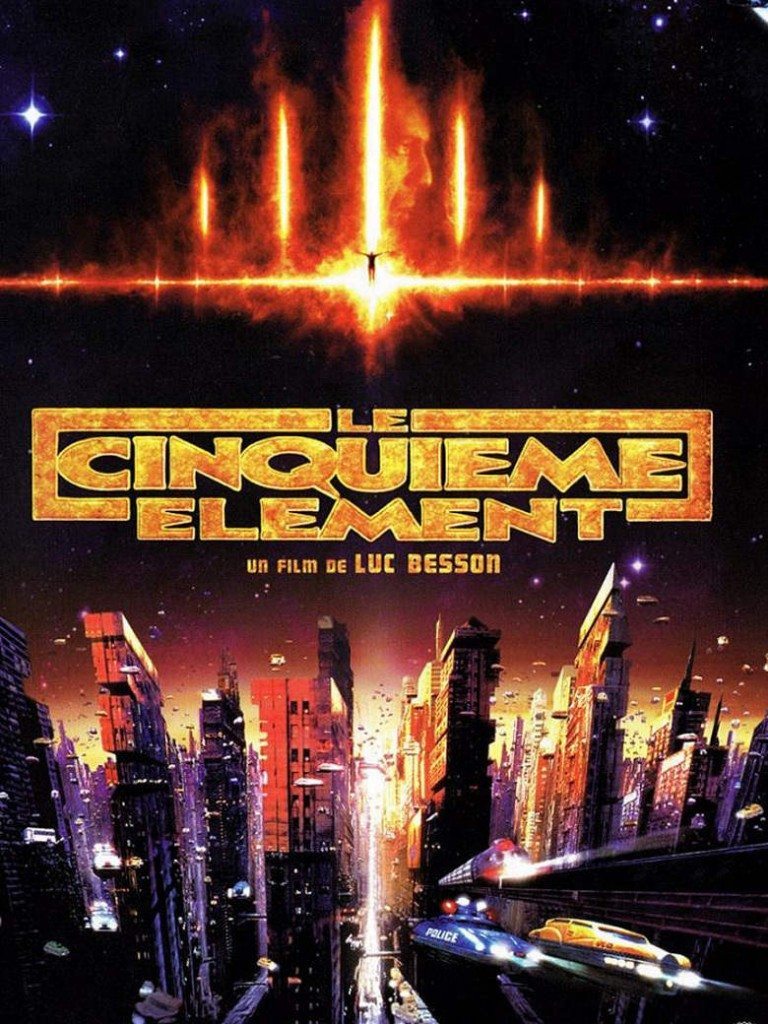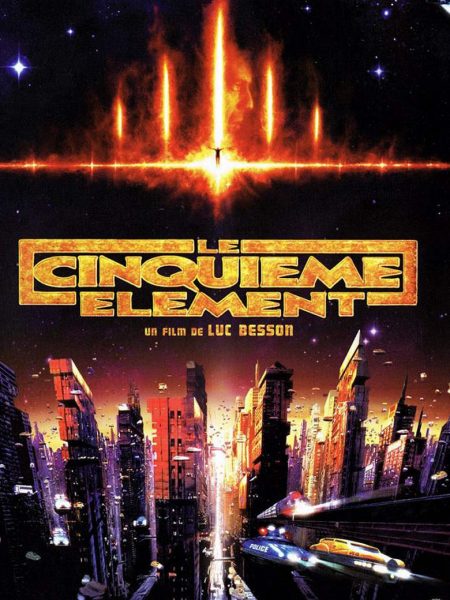 Source: grazia
Set during the twenty-third century, The Fifth Element is an English-language French science fiction film starring Bruce Willis, Gary Oldman, and Milla Jovovich. The film's plot revolves around an alien invasion, a cynical reluctant hero, and a beautiful and enigmatic woman with mysterious powers.
At the time of its release, The Fifth Element was the most expensive European film ever, and the most successful French film until the release of The Intouchables. So, if you are asking yourself what is the fifth element? Find out by watching and enjoy the performance of the blue diva, the search for the mystical stones, and the impending battle between humans and aliens from the dark and mysterious outer space.
Available on Netflix: No (DVD only) or Amazon Instant Video
Day 5: Vénus noire (Black Venus)
Year: 2010
Directed by: Abdellatif Kechiche
Written by: Abdel Kechiche, Ghalya Laroix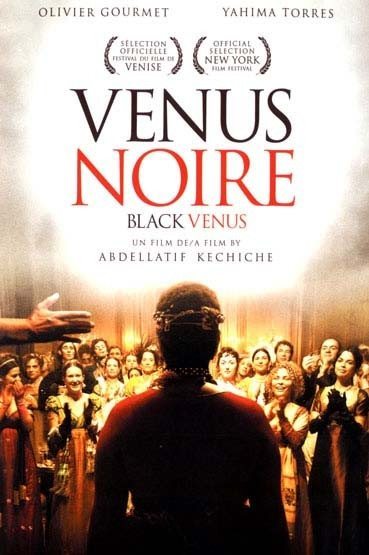 Source: bengale
Venus noire is a special and one-of-a-kind true story movie about Sarah Baartman (Yahima Torres), a Khoikhoi woman who was exhibited in Europe under the name "Hottentot Venus" in the early 19th century. Venus noire (Black Venus) shows a life of a young woman from the 'dark continent' of Africa brought to Europe.
She is treated as a sideshow attraction and viewed as part human and part animal by most people. The term 'Hottentot Venus' was devised by Hendrick Caezar (Andre Jacobs) as Sarah's stage name. The most unusual thing about Sarah's story is her conscious acceptance of becoming an exhibit, and her willingness to be staged in such a seemingly derogatory way.
Venus Noire explores important questions about life, immigration, racism and exploitation.
Available on Netflix: No or Amazon Instant Video
Day 6: Kirikou et la Sorciere
Year: 1998
Directed and written by: Michel Ocelot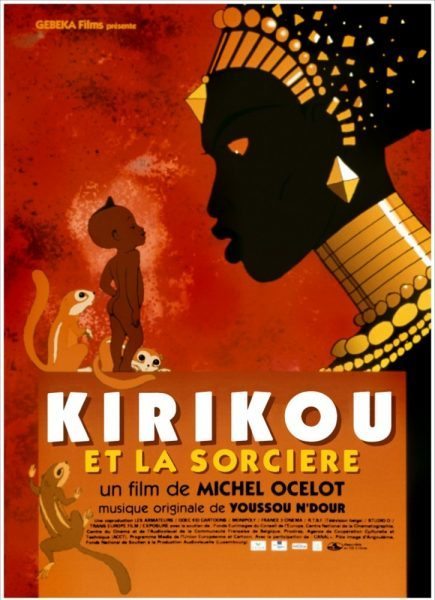 Source: toutlecine
Now, let's turn to a happier story that also concerns Africa. Kirikou et la Sorciere is a cartoon drawn from the different elements of West African folk tales. The story takes place in a little village somewhere in West Africa, which is plagued by the wrath of an evil sorceress. The witch dries up their spring and takes all the males of the village except for one—the uncle of a brave little boy called Kirikou.
Unfortunately, his uncle must pay a visit to the evil sorceress, and this will be the beginning of Kirikou's use of wit and cunning to save his people from the hands of the sorceress
The film garnered controversy in the US as it showed scenes of female and male nudity, which was still the norm in in pre-colonial Africa, but not clearly not in the U.S during its release. Nevertheless, the movie was successful and was followed by two sequels, and a stage musical.
Available on Netflix: No or Amazon Instant Video
Day 7: Couleur de peau: miel (Approved for Adoption)
Year: 2012
Directed by: Laurent Boileau
Written by: Jung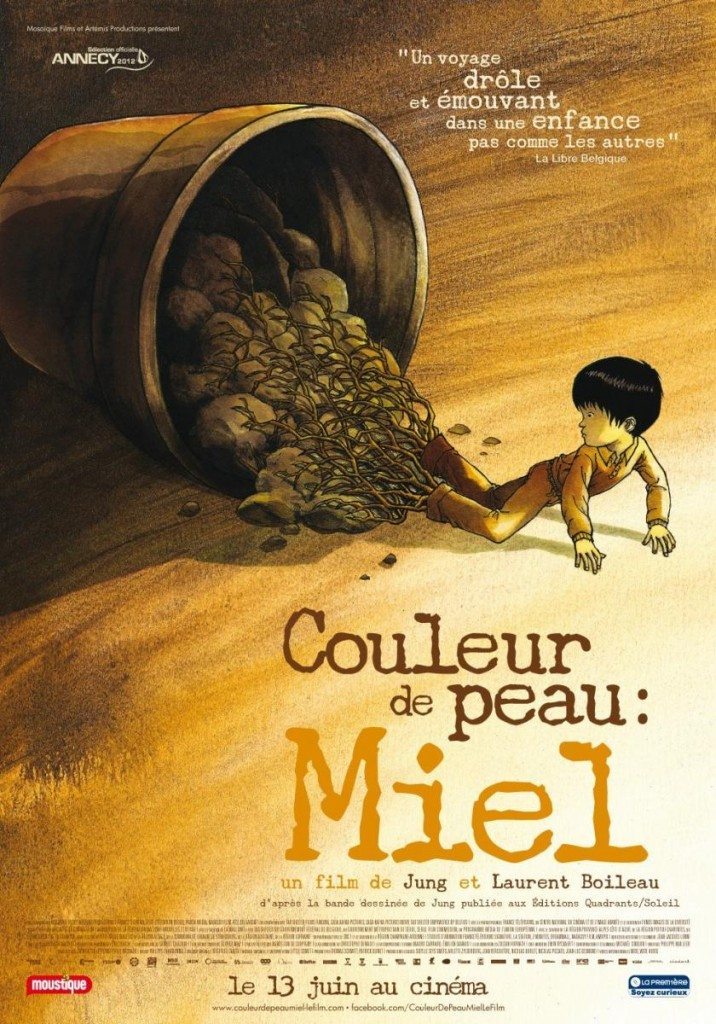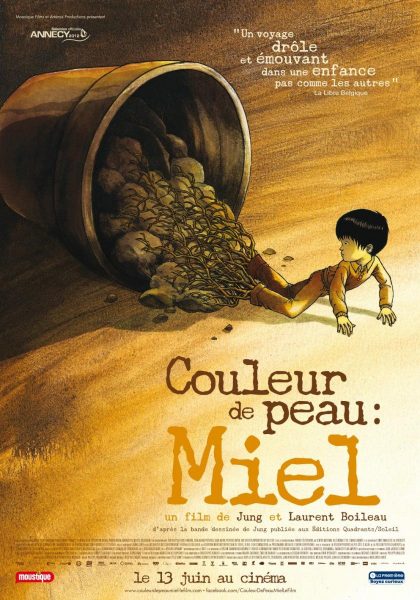 Source: koreanfilmfestivalinaustralia
The second animated film  will bring you back to your childhood dreams and imagination. The artist Jung Henin has adapted his popular graphic novels about his life as an adopted child. He was one of the thousands of children adopted by Western families by the end of the Korean War.
The story revolves around the life and struggles of an adopted child, his period of identity crisis at being stranded in between two very different types of culture, and his success in finding himself. The film is a combination of witty humour and inspiring snippets which will capture those soft spots of yours.
Available on Netflix: No or Amazon Instant Video
Day 8: Astérix et Obélix : Mission Cléopâtre (Asterix and Obelix: Mission Cleopatra)
Year: 2002
Directed by: René Goscinny, Lee Payant, Albert Uderzo
Written by: Eddie Lateste, Jos Marissen, Pierre Tchernia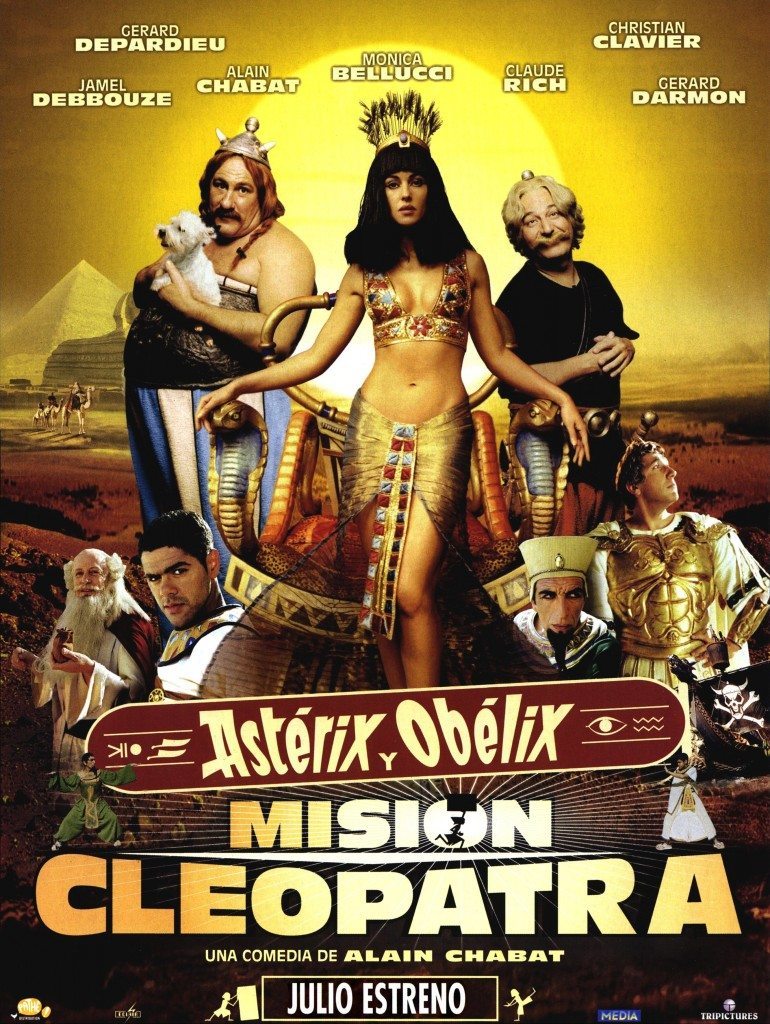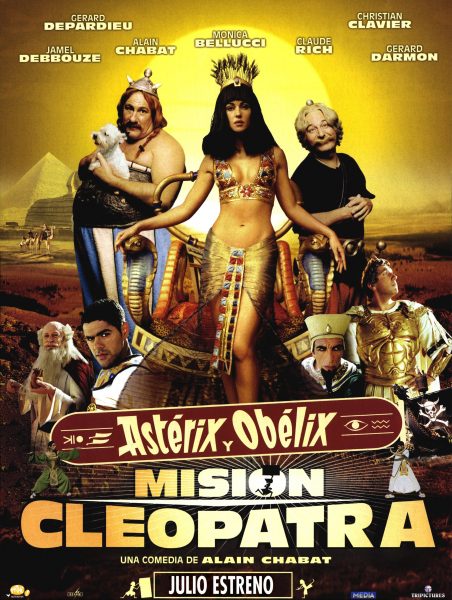 Source: cineclap
Asterix and Obelix:Mission Cleopatra is a movie based on a French comic book written by Rene Goscinny. Empress Cleopatra (Monica Bellucci) tells Julius Caesar that her people can build a pyramid in three months. She chooses architect Numerobis (Jamel Debbouze) to manage the project on time or be fed to the crocodiles.
To do this, Numerobis will need the help of the warriors: Asterix (Christian Clavier) and Obelix (Gerard Depardieu), with the powerful Panoramix (Claude Rich) along with their pet Dogmatix. How will these unlikely warriors help Numerobis to finish the pyramid project in time? For an amusing evening, watch Asterix et Obelix: Mission Cleopatre.
Available on Netflix: No or Amazon Instant Video
Day 9: Au Galop (In Rush)
Year: 2012
Directed and written by: Louis-Do de Lencquesaing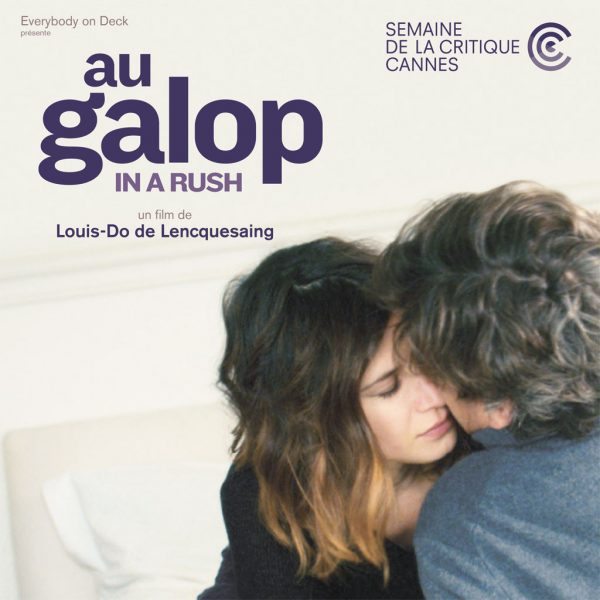 Source: delhi
Paul (Louis – Do de Lencquesaing)  who is contemplating suicide, meets Ada, a beautiful mother of one, who is about to get married with a businessman. Paul is an accomplished author with a daughter, but still lives with his domineering mother. When he meets Ada (Valentia Cervi), his world is changed forever.
He admires her beauty, while she adores his wit and intelligence. The two begin their forbidden love, and face the consequences attached to it. The movie dramatically depicts the torment of a suicidal novelist, his gorgeous mistress, a dying patriarch, love, children and an insight into l Parisian archetypes
Available on Netflix: No or Amazon Instant Video
Day 10: One Night (38 témoins)
Year: 2012
Directed by: Lucas Belvaux
Written by: Yvan Attal, Patrick Quinet, Patrick Sobelman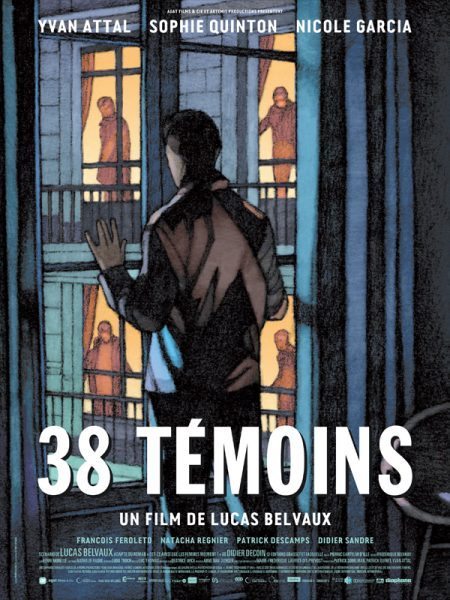 Source: alliancefrancaise
What will you do if, after returning from a business trip, you discover a murder committed in your hometown, but no one is interested in solving the case? Will you keep out of the trouble, or you will be like Louise Morvand and give your all to ensure that the local police will investigate the case?
38 témoins means 38 witnesses in French, but  is ironic in that, in the film, only one of the thirty eight people living in the area is willing to speak of the event, deciding to break his silence and provide some truths that the town doesn't want to hear.
Available on Netflix: No or Amazon Instant Video
Day 11: Parlez-moi de vous (On Air)
Year: 2012
Directed and written by: Pierre Pinaud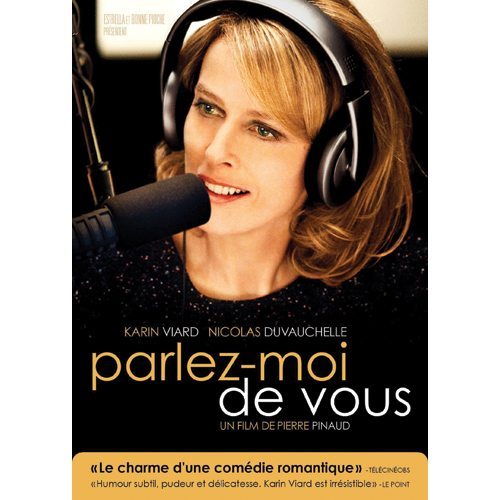 Source: futureshop
Molina is a famous agony aunt in France. Many people listen to her giving advice and solving emotional and sexual problems with her customary cheek and humour. Behind the image is a faceless diva and an introvert living like an old maid uptown. One day, however, she decides to search for her mother whom she never knew.
In her search, she discovers more about her past and regains her heart. "Parlez moi de vous" is a light comedy drama which makes perfect watching after a day of work.
Available on Netflix: No or Amazon Instant Video
Day 12: Un conte de Noël (A Christmas Tale)
Year: 2008
Directed by: Arnaud Desplechin
Written by: Arnaud Desplechin, Emmanuel Bourdieu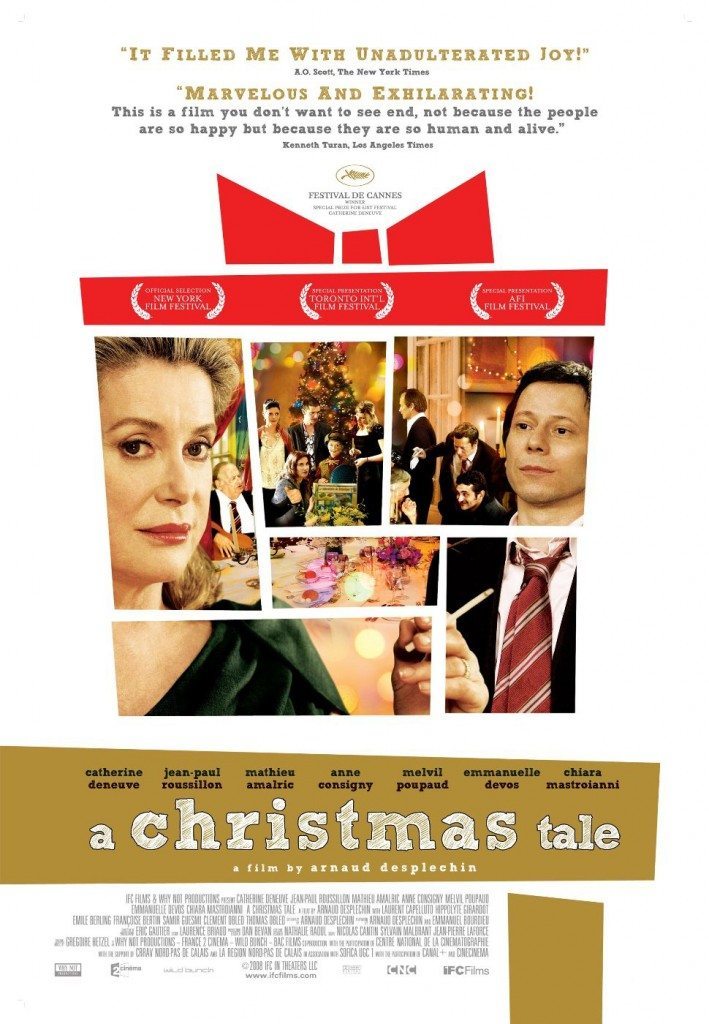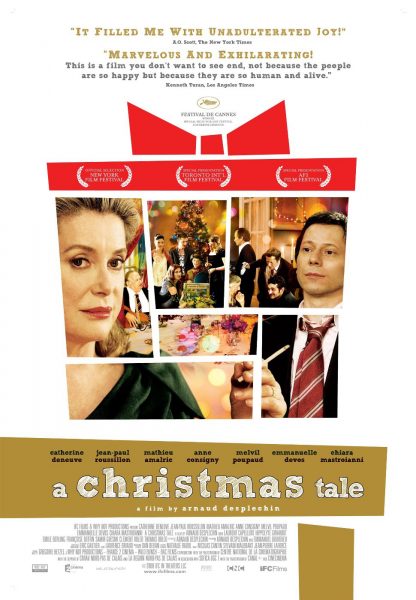 Source: fan-de-cinema
Just before Christmas, the Vuillard family is forced to reunite to deal with negative news about their mother's need for a transplant. Elizabeth, Ivan and Henri, are the children of Junon and Abel, but, six years ago, Elizabeth banished Henri from their lives. The reason for this is unknown to all except the two siblings, but which will be uncovered when they will be forced to reunite.
In this French comedy-drama film, you will confront issues with family relationships, conflict, and resolution so common in the run-up to Christmas.
Available on Netflix: No (DVD only) or Amazon Instant Video
Day 13: Notre Musique (Our Music)
Year: 2004
Directed and written by: Jean-Luc Godard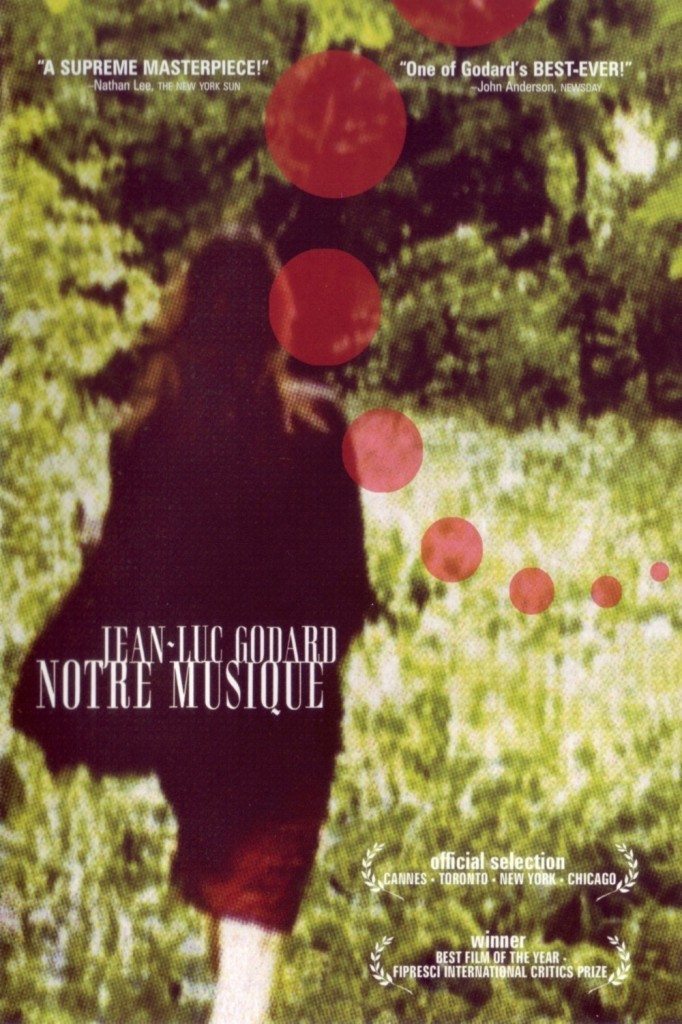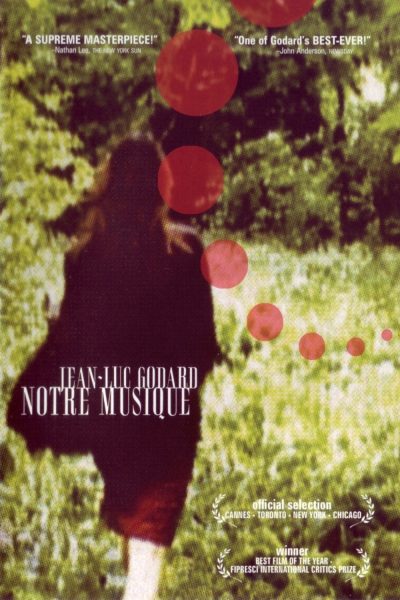 Source: oldalexius
Notre Musique is Jean-Luc Godard's 3-part film that touches on issues of violence, morality and its representation in filmmaking.  This film has a particular focus on colonialism and the Israeli-Palestinian conflict. Some have called it poetic, some journalistic, but the unique thing about this film is its philosophical analysis of the war and its representation from the lens.
Notable for its adaptation of Dante's tripartite style, it is divided into three segments: "Hell", "Purgatory", and "Heaven". He examines how he can broaden understanding of social-political issues from the context of filmmaking. Godard stars as himself in this mixture of documentary, fiction and montage. This is ideal for those looking for a deep and provocative movie.
Available on Netflix: No (DVD only) or Amazon Instant Video
Day 14: Hors Satan (Outside Satan)
Year: 2011
Directed and written by: Bruno Dumont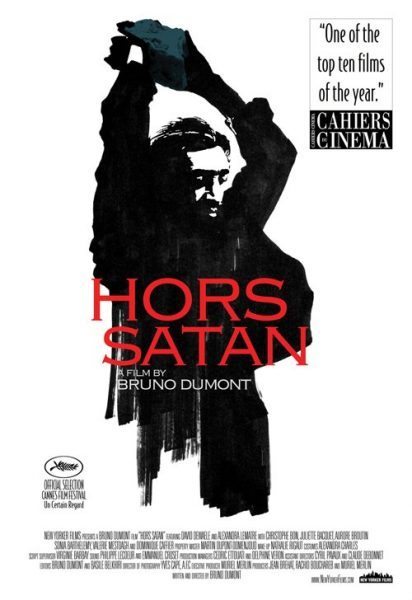 Source: imdb
This next movie is as deep and dark as Notre Musique, but more abstract in terms of its focus and ideals. Dumont attempts to explore the issues of good and evil and their symbiosis-as well as the transformation of one from the other.
The movie is about a drifter's relationship with young woman who suffered abuse. Though it could be extremely slow in pace,  it serves to highlight the striking use of the French countryside, and the underlying themes.
Available on Netflix: No or Amazon Instant Video
Day 15: L'Heure d'été (Summer Hours)
Year: 2008
Directed and written by: Olivier Assayas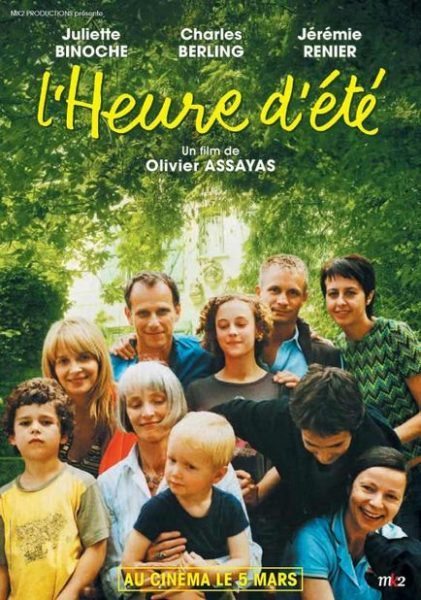 Source: wikipedia
L' Heure d'ete (Summer Hours) will make you think about the profound struggles between culture and modernity, tradition and change. The plot revolves around the elderly family matriarch's decision to donate the family's antique collection to a museum. For the three siblings in the movie, this donation is equivalent to the disappearance of their childhood memories- as they must abandon the house and all the art inside to they return to their thoroughly modern lives.
The movie received great praise because of its detail-oriented approach and its portrayal of how objects of value lose their context when taken from their original setting, yet regain it, when placed in one in which they become part of a greater heritage.
Available on Netflix: No (DVD only) or Amazon Instant Video
Day 16: Va Savoir (Who Knows?)
Year: 2001
Directed by: Jacques Rivette
Written by: Pascal Bonitzer, Christine Laurent, Jacques Rivette
 Source: way2enjoy
Camille is the lead actress of an Italian theatre company touring  Europe. Ugo, the director of the play and the manager of the company, is her boyfriend. He brings the company to Paris in and the hope of verifying the existence of an unpublished Goldoni manuscript.
Unknown to both of them, their return to Paris will bring one back to a past lover, and the other to a new, seductive one, at the risk of their relationship. With the theatre used as both a backdrop and a metaphor for the film's themes, this as a skilful dissection of the short, and long-term effects of romantic love.
Available on Netflix: No or Amazon Instant Video
Day 17: Ce jour-là (That Day)
Year: 2003
Directed and written by: Raúl Ruiz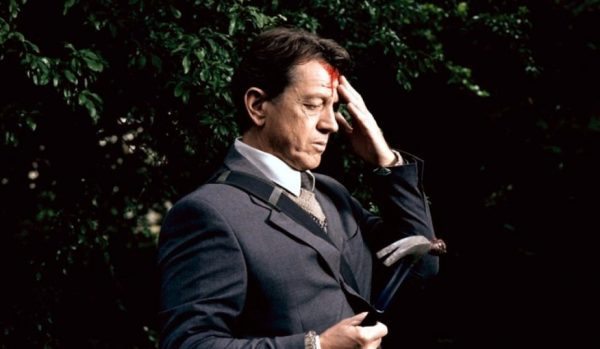 Source: desmotsdimages
A dark comedy with a  slightly unhinged feel, Ce jour-la or That Day is a story of wealth, greed and unconventional love.
Livia (Elsa Zylberstein) and Pointpoirot (Bernard Giraudeau) are a perfect match, yet one made in hell. Livia, is deeply delusional, yet the sole inheritor of a vast family wealth. Pointporot is a psychopathic serial killer hired to kill her. Her father wants her money to the point that he wants her dead to gain access to her inheritance; however, his evil plan is turned upside down when the two met.
A deliciously dark and twisted modern morality tale that's not for the faint of heart!
Available on Netflix: No or Amazon Instant Video
Day 18: Je ne suis pas là pour être aimé (Not Here to be Loved)
Year: 2005
Directed and written by: Stéphane Brizé.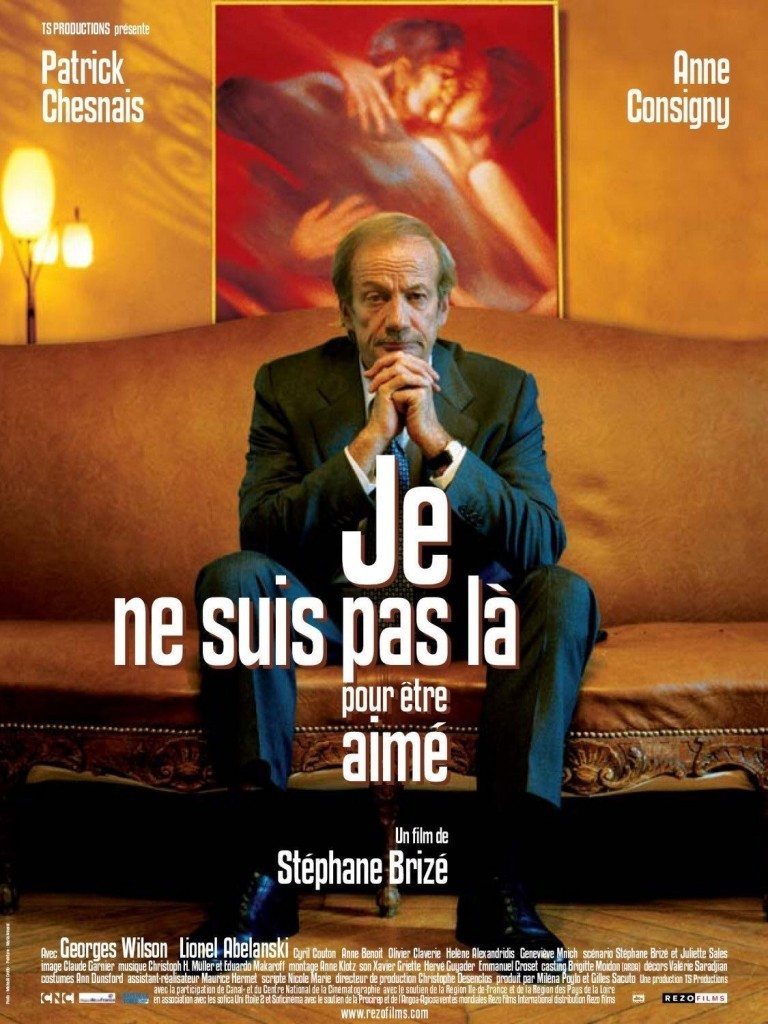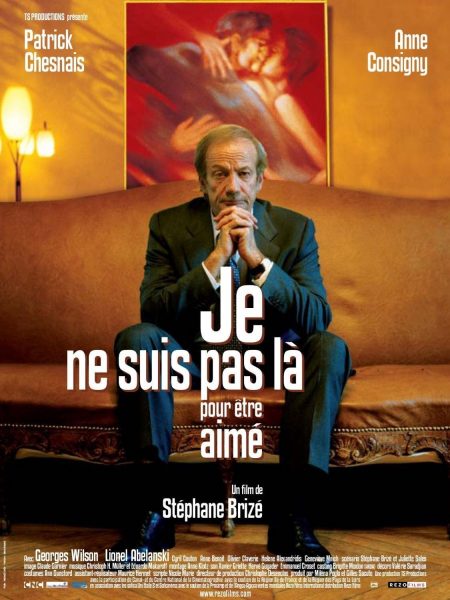 Source: subscene
The middle-aged misanthrope Jean-Claude (Patrick Chesnais) lives a lonely and cheerless life. In revenge, he brings misery into the homes of his poor tenants who cannot pay their rents on time. While taking tango lessons after a doctor told him to get more exercise, he meets Franciose, a forty-something woman taking dance classes to prepare for her wedding day. The meeting changes both their lives forever..
Available on Netflix: No or Amazon Instant Video
Day 19: Les Herbes Folles (Wild Grass)
Year: 2009
Directed by:Alain Resnais
Written by: Alex Reval, Laurent Herbiet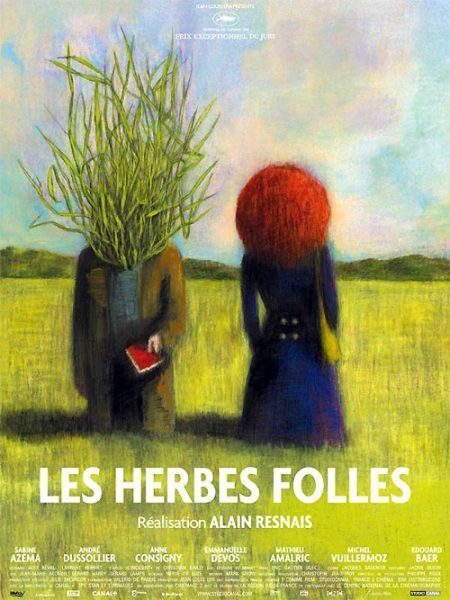 Source: mubi
Who can imagine a wallet could open doors to romance? When Georges, an unhappy married and unemployed man in his 50s finds the purse of Marguerita, a dentist and weekend pilot on her 40s, he thought that it might lead to something near to romance. However, this is far from what is Marguerita's view.
So Georges hands the wallet to the police station to give it back to Marguerita. However, with Marguerita'wishing to show her gratitude, she contacts him, only be greeted with his own rude behaviour. After the incident he feels guilty for his gruff manners, so he tries to apologize in return-leading to an increasingly complicated series of events. The difficulties of human emotions, and how they impact on others are subtly examined in this perceptive film.
Available on Netflix: No (DVD only) or Amazon Instant Video
Day 20: L'Anglaise et le Duc (The Lady and the Duke)
Year: 2001
Directed and written by: Éric Rohmer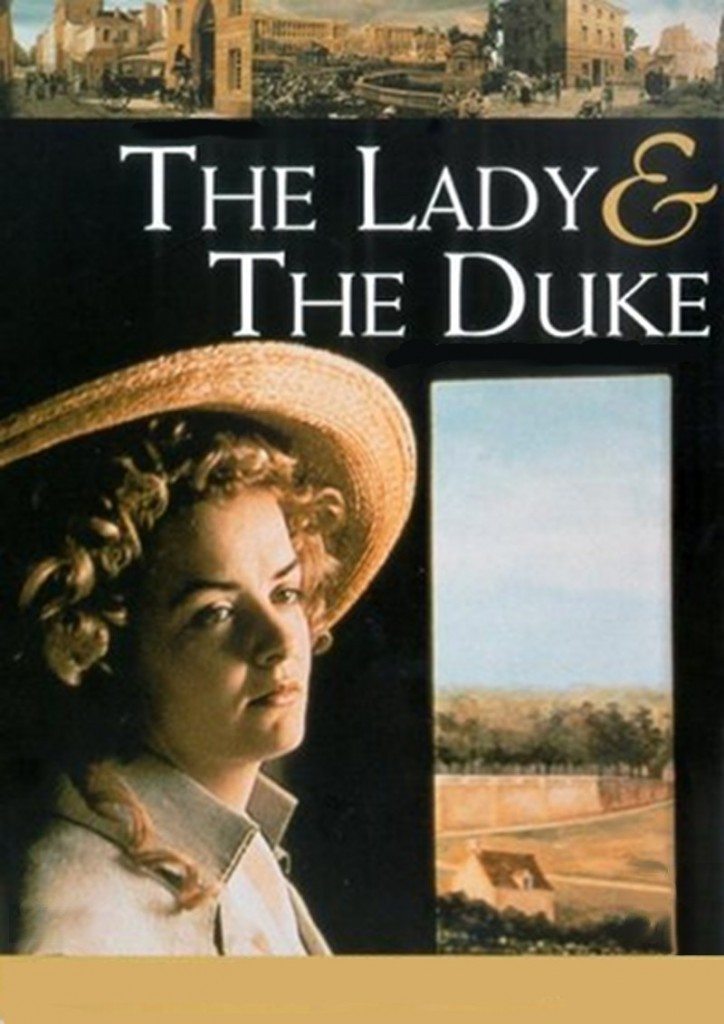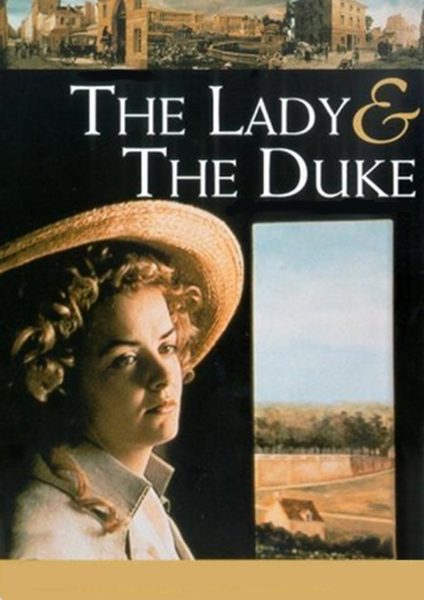 Source: film-cine
Our next film is inspired by the memoirs of Grace Elliot, a Scottish aristocrat and royal who lived and fought during the French Revolution. L'Anglaise et le Duc (The Lady and the Duke) aroused strong condemnation from many French citizens due to its perceived monarchist sympathies.
Eric Rohmer created the film at the age of 81 and he proves that age does not matter, nor does age necessarily make a person rusty and ineffective. The active negative response of so many certainly proved that! Moreover, Rohmer brings the 18th century Paris to the modern period through adapting the style of paintings during the era. The actors look like a part of a pop-up book, and the effect is strange and animated.
Available on Netflix: No (DVD only) or Amazon Instant Video
Day 21: Le Fils (The Son)
Year: 2002
Directed and written by: Jean-Pierre Dardenne, Luc Dardenne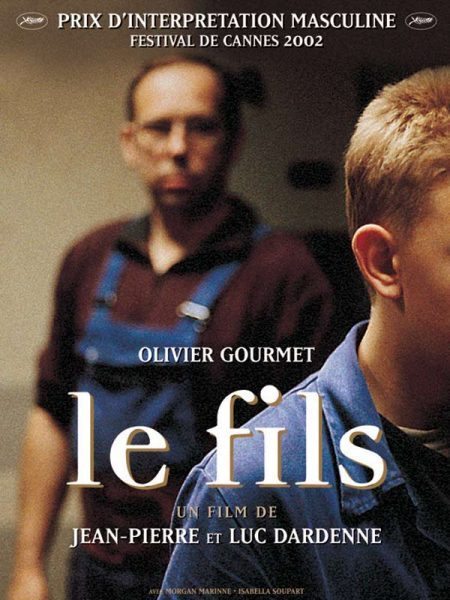 Source: worldscinema
Olivier, a woodwork teacher at a vocational school becomes obsessed with Francis, the man who killed his son. Tormented with his son's death and his separation with his wife, he starts to stalk Francis, even taking him as an apprentice to be closer to him.
In the midst of all this, he starts to know more about Francis and his past. Francis, unaware of his connection with Olivier, looks up to him as a father figure. Because of this, Olivier is torn between his desire to revenge his son's death and his paternal instinct to care for this broken youth.
The film explores male communication, and parental instincts against emotional dilemmas.
Available on Netflix: No (DVD only) or Amazon Instant Video
Day 22: La Chambre des Officiers (The Officers Ward)
Year: 2001
Directed by: François Dupeyron
Written by: François Dupeyron, Marc Dugain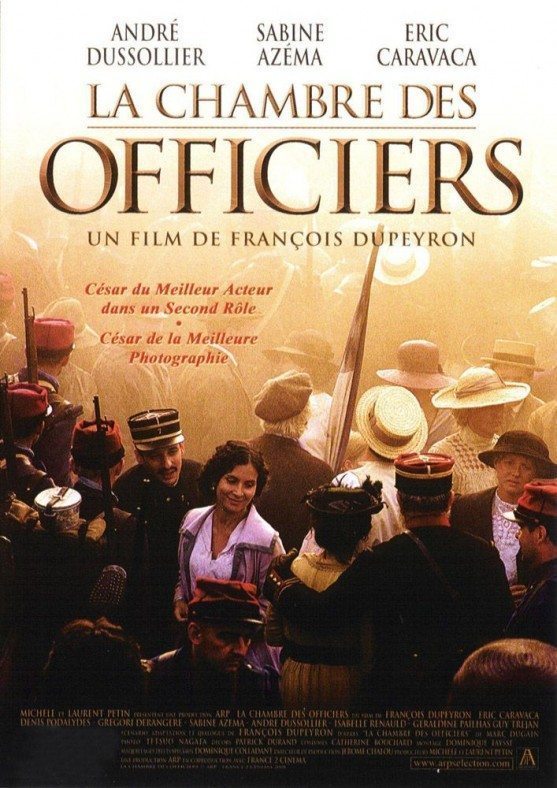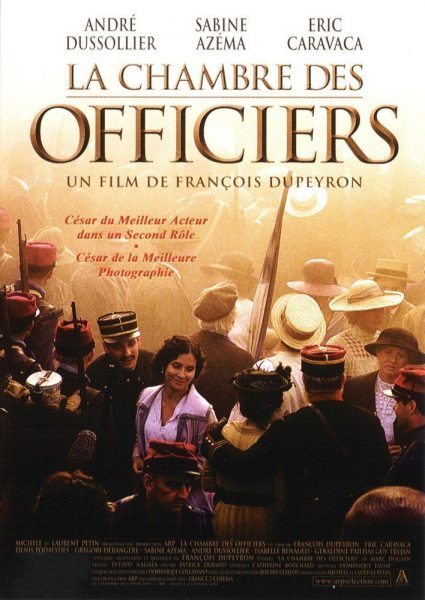 Source: univ-pau
World War I—a time of loss and death.  A period when many men sacrificed their chance of a happy life with their loved ones for the sake of fighting for their country. Adrien is one of these soldiers- left injured after a mortar shell explodes in his face.
Dupeyron adds ambiguity to La Chambre des Officiers by creatively conveying the extent of Adrien's injury, and the war as a whole, through minimalism and lighting. La Chambre des Officiers presents the inherent paradox of a period when machines and science aided the war greatly, but still lacked the ability to revive the ripped and shredded bodies of the dead and injured soldiers.
Available on Netflix: No or Amazon Instant Video
Day 23: Eloge de l'amour (In Praise of Love)
Year: 2001
Directed and written by: Jean-Luc Godard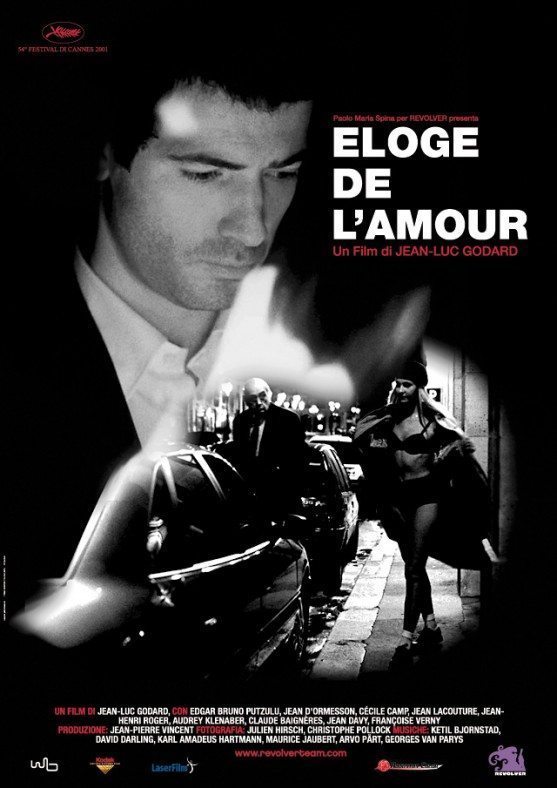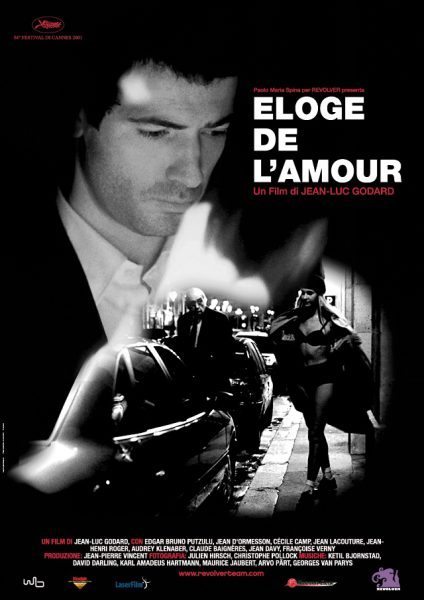 Source: hoodedutilitarian
Edgar (Bruno Putzulu) is looking for the right leading lady for his next film without much success when he encounters Elle (Cecile Camp). Elle fascinates him and he is somewhat certain that he already met her somewhere before, but cannot tell exactly when, where and how.
Just as everything seems perfect to start the filming, Edgar receives the news that Elle dies. Lacking a conventional narrative of linear chronology, In Praise of Love is Godard's contemplation of how we perceive the past, and the effects of culture and subjectivity on memory and history.  Be warned, this film is not for American patriots–as you might find some aspects of the film offensive.
Available on Netflix: No (DVD only) or Amazon Instant Video
Day 24: Etre et avoir (To Be and To Have)
Year: 2002
Directed and written by: Nicolas Philibert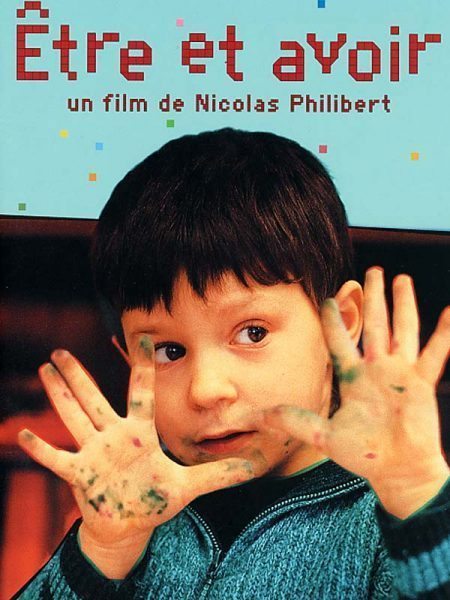 Source: allocine
How can a person utterly devote their lives towards a vocation that helps others? Etre et Avoir is a beautiful documentary portraying a one-room school in Auvergne where students (ranging from 4 to 11) are educated by one dedicated teacher, Georges Lopez. A timely and important look at the efforts and rewards of helping others to learn.
Available on Netflix: No (DVD only) or Amazon Instant Video
Day 25: Se souvenir des belles choses (Beautiful Memories)
Year: 2001
Directed by: Zabou Breitman
Written by: Zabou Breitman, Jean-Claude Deret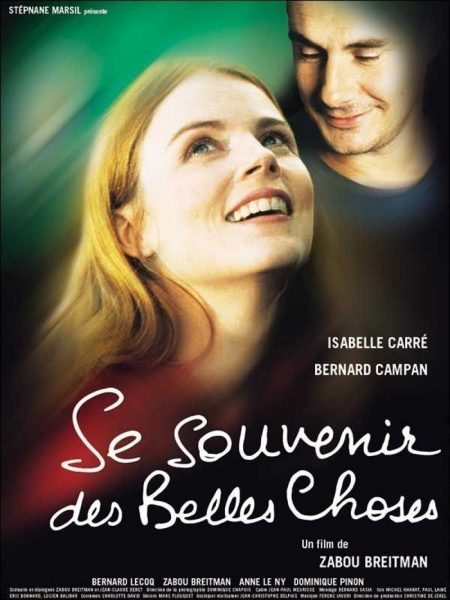 Source: subscene.com
In an institution for people with memory disorders, two people looking for solutions find love along the way to their recovery. Clair Poussin, a young woman in her early 30s whose mother has recently died from Alzheimer's disease has been struck by lightning which has precipitated the deterioration of her own memory.
Believing she is showing the first signs of the disease, she enters the care of Prof. Christian Licht. In the house, Clair meets Philippe, a wine expert who is traumatized by a car accident that killed his wife and child. The two fell in love and decide to move in together, but their conditions make their lives harder. Will they be able to recover the fractured pieces of their memories and live happily together?
Available on Netflix: No or Amazon Instant Video
Day 26: Stupeur et tremblements (Fear and Trembling)
Year: 2003
Directed by: Alain Corneau
Written by: Amélie Nothomb, Alain Corneau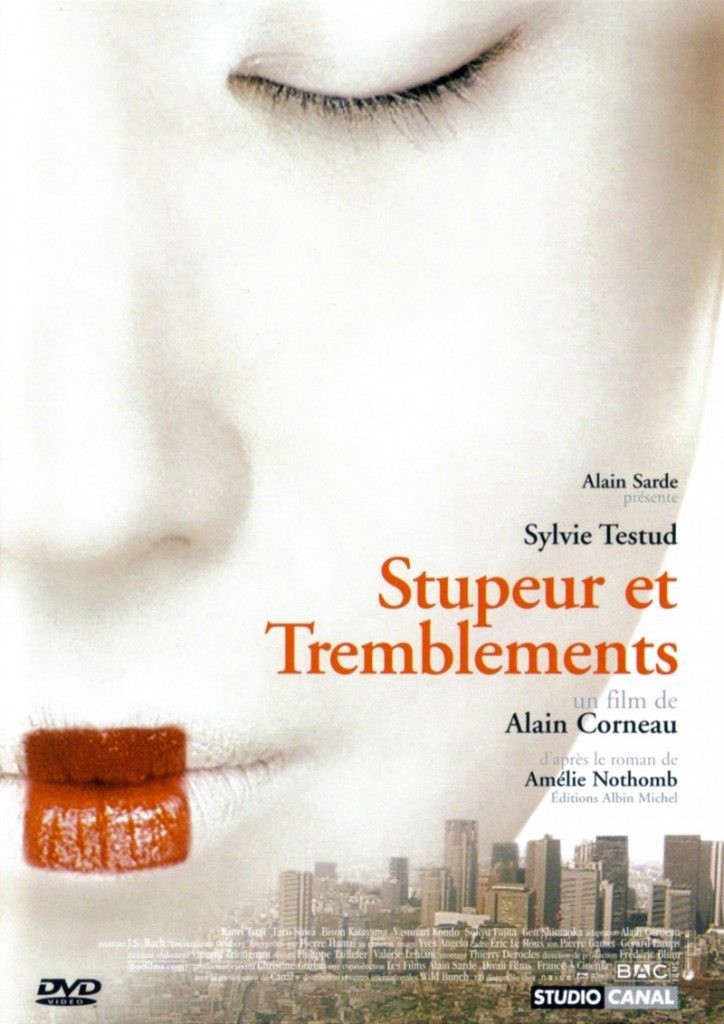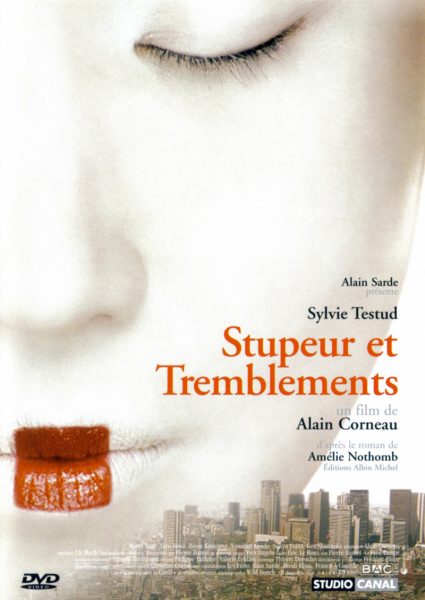 Source: iphotoscrap
Have you ever experienced humiliation in the workplace? If yes, you could relate to this next film in our list. Stupeur et tremblements is about the difficulties that Amelie experiences while working in Japan. She wants to work in Japan to be a "real Japanese", but faces great humiliation from her supervisors. Unfamiliar with the workplace customs and her frequent errors making her superiors angry, she needs to learn the unstated hierarchies  in Japanese society and acknowledge when to bend her firm stance.
The title, Fear and Trembling, refers to  the Japanese manner of behaving in front of the emperor. Can Amelie live with her dreams to become a real Japanese or will the intensity of the Japanese working environment prove too much?
Available on Netflix: No or Amazon Instant Video
Day 27: Le Mystère de la chambre jaune (The Mystery of the Yellow Chamber)
Year: 2003
Directed and written by: Bruno Podalydès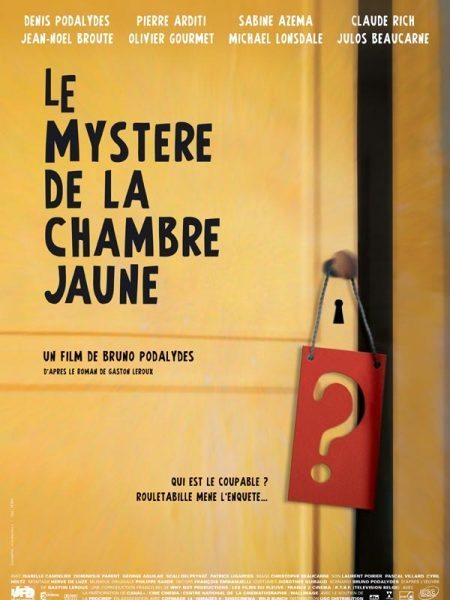 Source: acsta.net
Do you like solving mysteries? A crime that takes place at the Chateau du Glandier, one night, somebody attempts to murder Matilda, the daughter of the famous Professor Stangerson. There is no weapon, no suspects, and the room is locked and barred from the inside. This classy update of the classic 'locked room' mystery will keep you guessing to the very end.
Available on Netflix: No or Amazon Instant Video
Day 28: L'Emploi du temps
Year: 2001
Directed by: Laurent Cantet
Written by: Robin Campillo, Laurent Cantet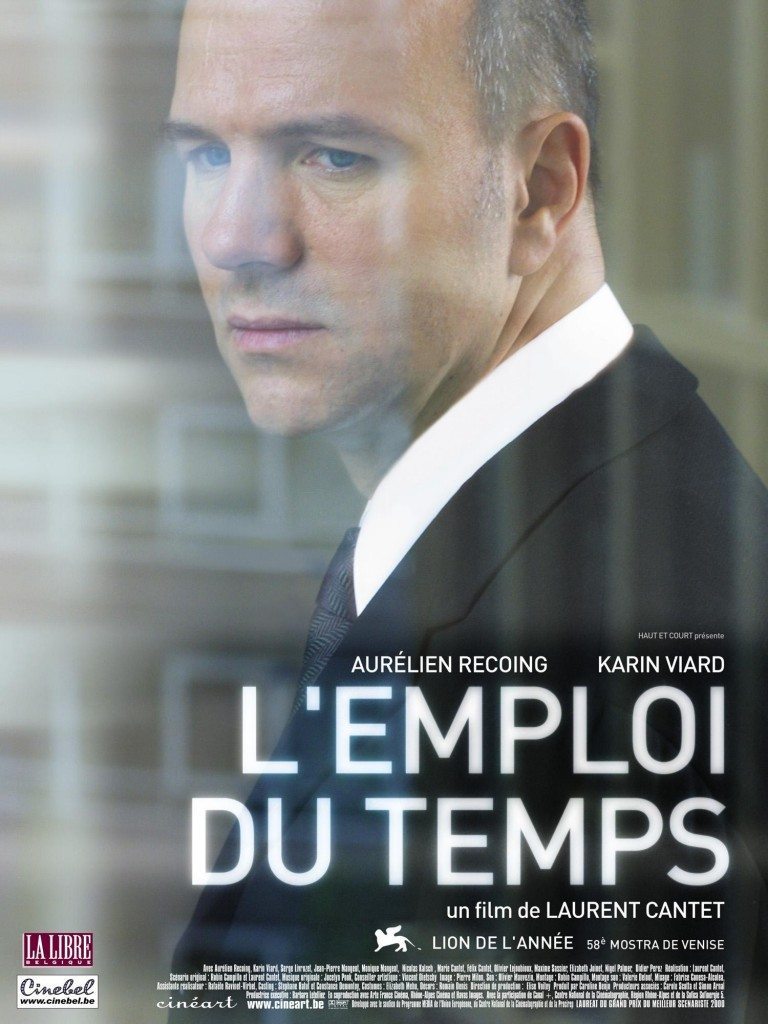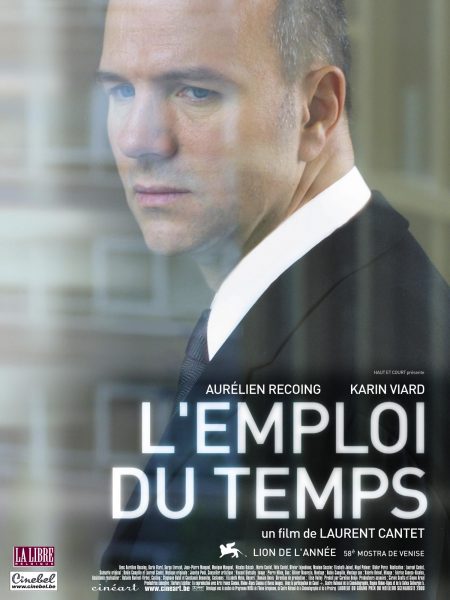 Source: euromovies
How could you tell the truth to your loved ones if you are the person they rely on? Will you confess to them that you got fired from work? That will be very hard for you to do, right?
Recently fired from his job, Vincent cannot accept the fact that he is now unemployed, and is unable to confess the truth to his family. As a  'solution', he fabricates a new job for himself so his family and friends will not know that he is out of work. As Vincent enters buildings and hallways of busy workers, he starts to yearn for a job and a place in this world.
Available on Netflix: No (DVD only) or Amazon Instant Video
Day 29: The Widow of Saint- Pierre (La Veuve de Saint-Pierre)
Year: 2000
Directed by: Patrice Leconte
Written by: Patrice Leconte and Claude Farraldo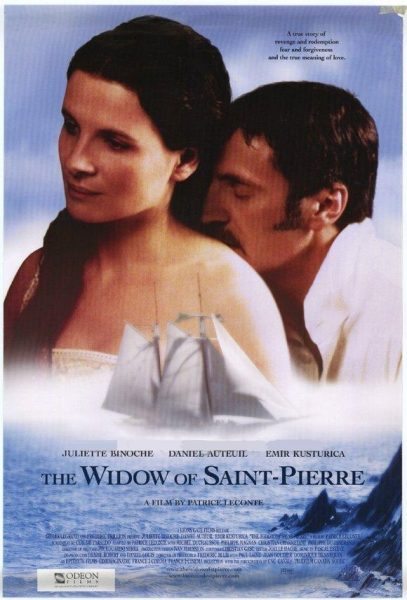 Source: big-boss-tracker
In 1850, in a small isolated island of Saint Pierre, a man murders another and receives a death sentence by guillotine. Since the island is small, the guillotine must be transported there. While waiting, Neels, the prisoner, is put under the surveillance of the island's army Captain. The Captain's wife, in turn, lets him do small tasks around the house. Neel also becomes famous in the community after doing simple chores like planting, repairing cottages, etc… which further increases his popularity to the people.
When the guillotine arrives, the Captain feels pity for the prisoner and calls off the execution. As a punishment, both of them have been sentenced to death. A tragic and moving film that explores notions of punishment and duty.
Available on Netflix: No (DVD only) or Amazon Instant Video
Day 30: Une Histoire Immortelle (The Immortal Story)
Year: 1968
Directed by: Orson Welles
Written by: Karen Blixen (story), Louise de Vilmorin, Orson Welles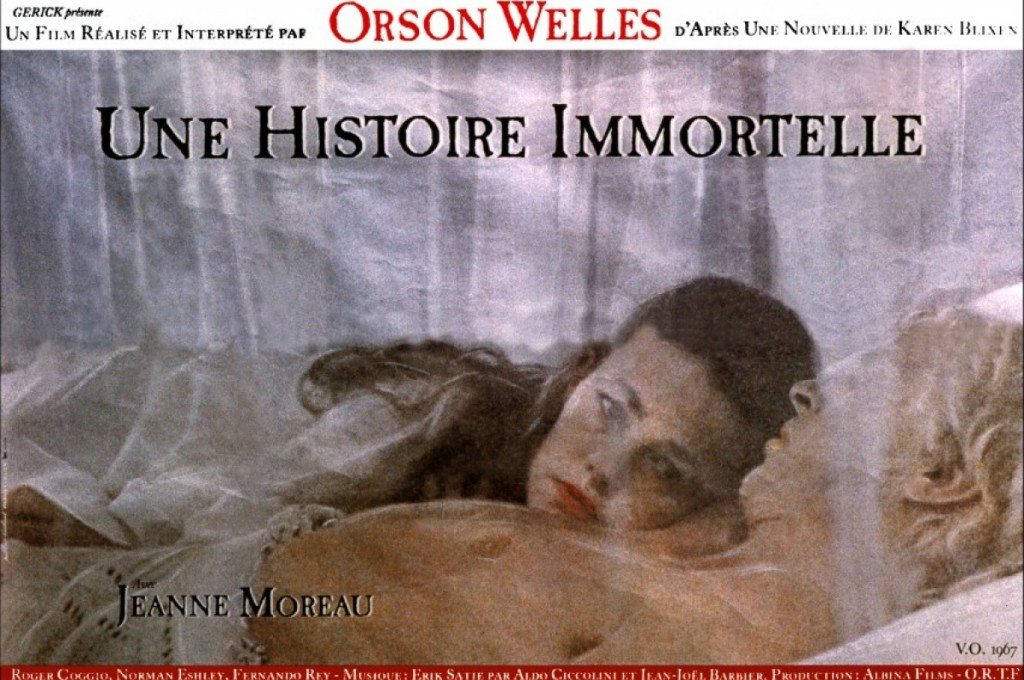 Source: toutlecine.com
There is a story about a rich man who spent five guineas to pay a sailor to father a child with his beautiful young wife… In the Portuguese colony of Macao in the 19th century, a very rich merchant become obsessed with making this story true. He asks his assistant / bookkeeper to look for a sailor and beautiful woman to play the characters of the story.
The assistant finds people to do the job, but after the job takes place, the assistant finds the merchant dead. A powerful story of hubris and identity from one of the true masters of cinema.
Available on Netflix: No (DVD only) or Amazon Instant Video
Day 31: La Grande Illusion (Grand Illusion)
Year: 1937
Directed by: Jean Renoir
Written by: Jean Renoir, Charles Spaak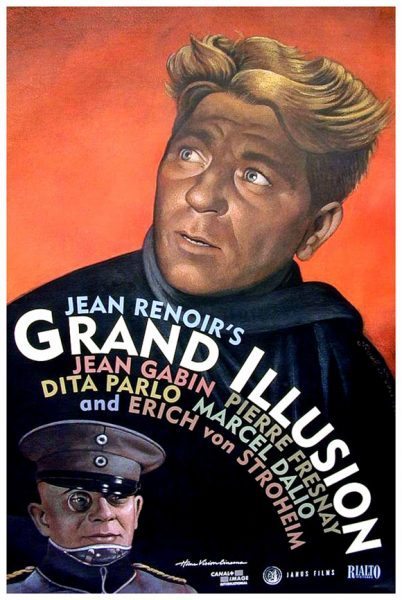 Source: tdhicks
Our last film in the list is about two French soldiers captured and imprisoned in a German camp in the First World War. They plot an escape plan with other prisoners, but fail and are brought to another location. Aristocratic Captain de Boeldieu and his mechanic, Lieutenant Marechal are taken by Captain von Rauffenstein who treats them with hospitality. Rauffenstein, who weak with battle wounds tries to befriend de Boeldieu, but the latter has other plans on his mind, and is willing to put himself in danger to allow others to escape.
The story concerns class relationships amongst imprisoned French officers during the First World War and their various attempts of escape. It is regarded as a masterpiece by film historians because of its humanistic perspective.
Available on Netflix: No or Amazon Instant Video
Conclusion
Life is full of mysteries and movies are one way of examining them. So, if you are looking for a way to cool down for the summer, grab a bowl of popcorn then sit and relax while watching each one of the films listed above.
For any suggestions, comments or even violent reaction against any of the list, I will appreciate it so much if you will share it in the comment section below. Have a nice, hot and relaxing summer everyone!
P.S: As always sharing is caring 🙂
[/thrive_2step]