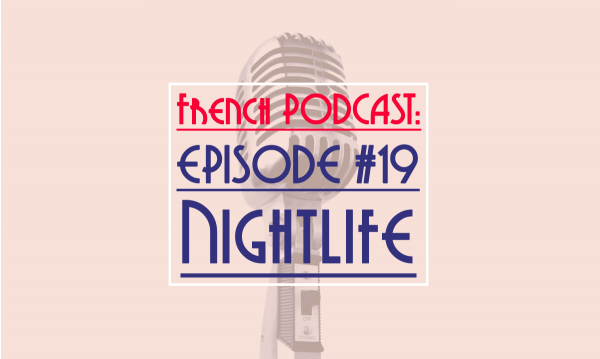 [symple_highlight color="green"]Listening Time: 33 minutes.[/symple_highlight]
Here is the 19th session of  Talk in French Podcast! You can download the podcast to your computer or listen to it here via iTunes. There is a button where you can download the Podcast. In this episode:
– Some information about French Culture. How do French People hang out
– Some French Words with an English Translation. Ideal when you cook, run, commute….
– A quick French Grammar Explanation. French Idioms and Slang about Work.
– Some French Expressions and their translation
Download the Podcast now
Right click here and save-as to download this episode to your computer.
or listen on the website.
Listen on iTunes
The podcast has been approved by Apple so you can now listen the podcast on iTunes and give me an honest review here . I will create a french version of the podcast in the coming weeks,  if you are a bit advanced learners you should enjoy it more.
Articles and vocabulary Mentioned in This Session:
French Idioms related to work:
Une Grosse Legume = An important person in a company
Avoir un Poli Dans la Main = To be lazy
Il y a du Pain sur la Planche = There is a lot to do."
En faire un fromage = dramatize
For more information listen the podcast please 🙂
French Words in the Podcast
les soins pour la peau – skincare
la pommade – ointment
la poudre – powder
la serviette hygiénique – sanitary napkin
la seringue – syringe
l'inhalateur inhaler
le protège-slip panty liner
le rouge à lèvres – lipstick
le baume pour les lèvres – lip balm
French Expression in the Podcast
Laisse-toi faire ! – Come on, try it, it won't hurt you!
On aura tout vu ! – That would be too much!
On est dans un beau pétrin – We're in a fine mess
On ne lui donne pas d'âge. – You can't tell how old he is.
On n'en voit pas la fin. – The end is nowhere in sight.
On ne peut pas être à la fois au four et au moulin. – You can't be in two places at once.
On s'en tire.- We manage.
Again your opinion are appreciated and a review on iTunes as well. P.S: Do not hesitate to share this article on pinterest,facebook, twitter or google plus.