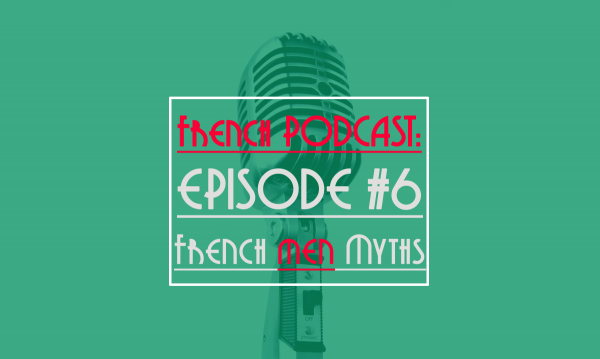 [symple_highlight color="green"]Listening Time: 30 minutes.[/symple_highlight]
Here is the 6th session of  Talk in French Podcast!
You can download the podcast to your computer or listen to it here via iTunes. There is a button where you can download the Podcast.
In this episode:
– Some information about French Culture. French Men Myths
– Some French Words with an English Translation. Ideal when you cook, run, commute….
– A quick French Grammar Explanation.
– Some French Expressions and their translation.
In this episode
– Culture: 4 common myths about French Men explained (or debunked) including Why French Men cheat more than others.
– Grammar: 4 common mistakes made by English Speakers in French. 3 are totally new.
Download the Podcast now
Right click here and save-as to download this episode to your computer.
Now on iTunes
The podcast has been approved by Apple so you can now listen the podcast on iTunes and give me an honest review here . I updated the RSS feed so there is all the information available now.
I will create a french version of the podcast in the coming weeks,  if you are a bit advanced learners you should enjoy it more.

Listen the Podcast Now.
Articles Mentioned in This Session:
French Words in the Podcast
le petit déjeuner – breakfast
le buffet du petit déjeuner – breakfast buffet
la confiture – jam/jelly
le pain – bread
la saucisse – sausage
les œufs brouillés – scrambled eggs
l'œuf à coque – boiled egg
le fromage – cheese
le bacon – bacon
le pâté – pâté
French Expression in the Podcast
Quoi de neuf ? – What's new?
Qui m'aime aime mon chien – Love me love my dog.
qui plus est – furthermore
Qui sait ? Who knows?
Mais je parle, je parle…- But enough about me…

 
Again your feedback are appreciated and a review on iTunes as well.
P.S: Do not hesitate to share this article on pinterest,facebook, twitter or google plus.