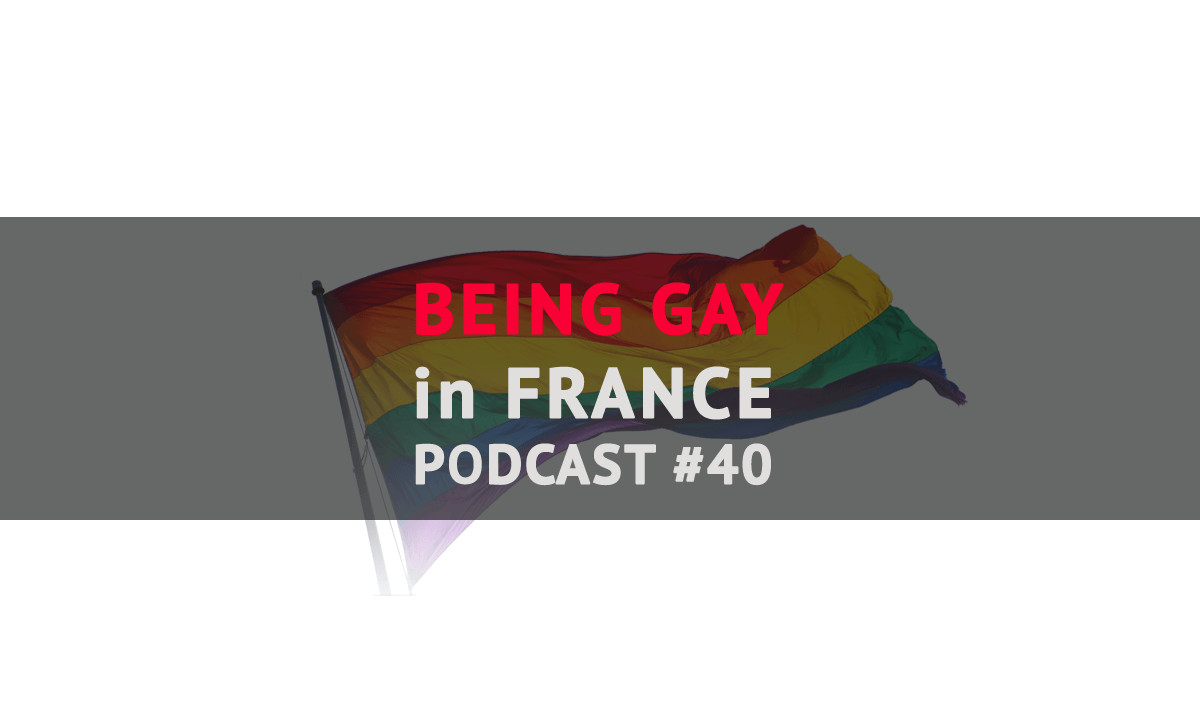 [symple_highlight color="green"]Listening Time:  40 minutes.[/symple_highlight]
Here is the 40th session of  Talk in French Podcast! You can download the podcast to your computer or listen to it here via iTunes. There is a button where you can download the Podcast.
In this episode:
– Some information about French Culture. What It's Like to Be Gay in France
– Some French Words and expressions.
– The French language point: Some French sounds (not words) to well… "sound" French.
Download the Podcast now
Right click here and save-as to download this episode to your computer.
or listen on the website.
French Language Point
Hein (nasal sound) = Huh?
Pfff =  To express exasperation or discontent
Hhrrr ( from top of throat) = To show a sign of exasperation.
Euh = Umm, uhh, like
Bah/ Ben = several meaning, a kind of reverse "duh" (state the obvious) or a sign of hesitation.
Learn the right pronunciation by listening this podcast.
French Words in the Podcast
gauche – left
droite – right
tout droit – straight ahead
tourner – to turn, to go around
aller – to go
prendre – to take
traverser – to cross
devant – in front
derrière – behind
à côté de – next to
en face de – opposite
sur – on
au dessous de – above
sous – under
dans – in
entre – between
French Expressions of the week
Donner du fil à retordre – To make life difficult

Avoir le cœur sur la main – to be generous

Avoir d'autres chats à fouetter – To have other things to do

Avoir du chien – to be a very attractive man / woman

Trouver chaussure à son pied – To find the right person  

Être comme une poule qui a trouvé un couteau – To be at a complete loss 
You can also buy an Ebook if you like this part:
365 days of French Expressions.
It includes:  French Expression/ Meaning / Literal Translation/ MP3/ Weekly Recap and Quizz
Available on:





Also mentioned in this article
Again your opinion are appreciated and a review on iTunes as well.
P.S: Do not hesitate to share this article on pinterest,facebook, twitter or google plus.