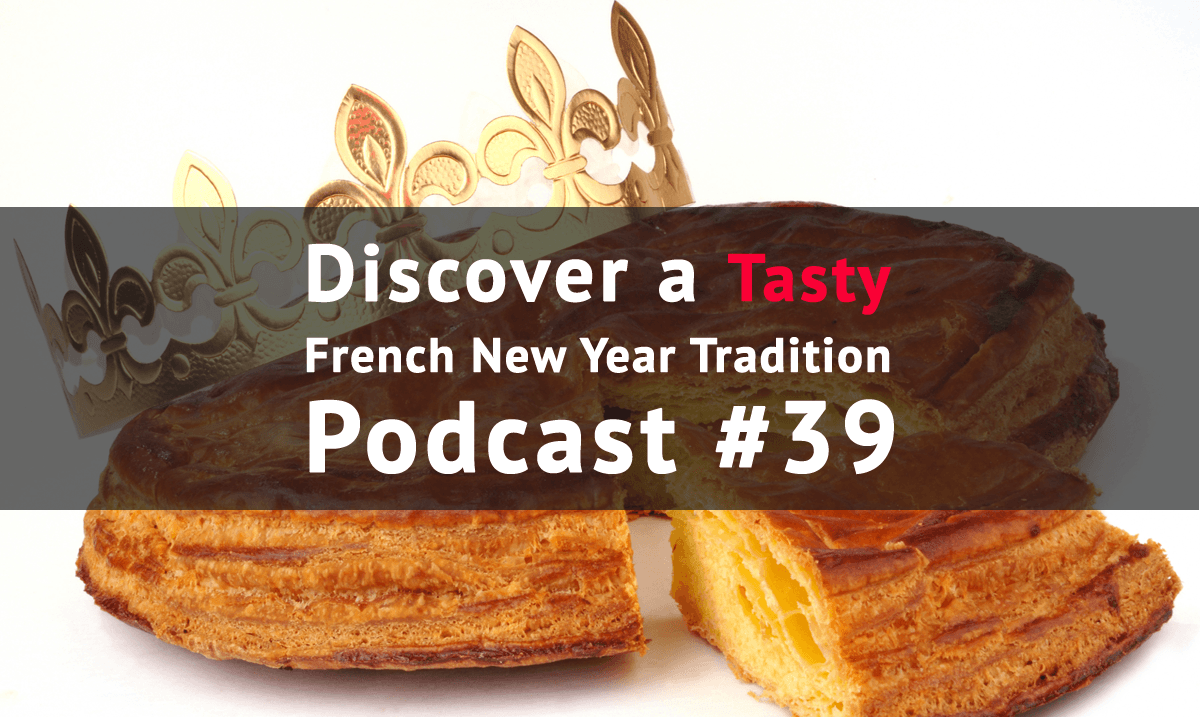 [symple_highlight color="green"]Listening Time:  27 minutes.[/symple_highlight]
Here is the 39th session of  Talk in French Podcast! You can download the podcast to your computer or listen to it here via iTunes. There is a button where you can download the Podcast.
In this episode:
– Some information about French Culture. Learn about one of the most "sociable" tradition in France.
– Some French Words and expressions.
– The French language can be sexist: I will show the double meaning of certain words when you switch from a male word to the female equivalent. It can be good for women to listen this part. (NSFW).
Download the Podcast now
Right click here and save-as to download this episode to your computer.
or listen on the website.
La galette des rois
La galette des rois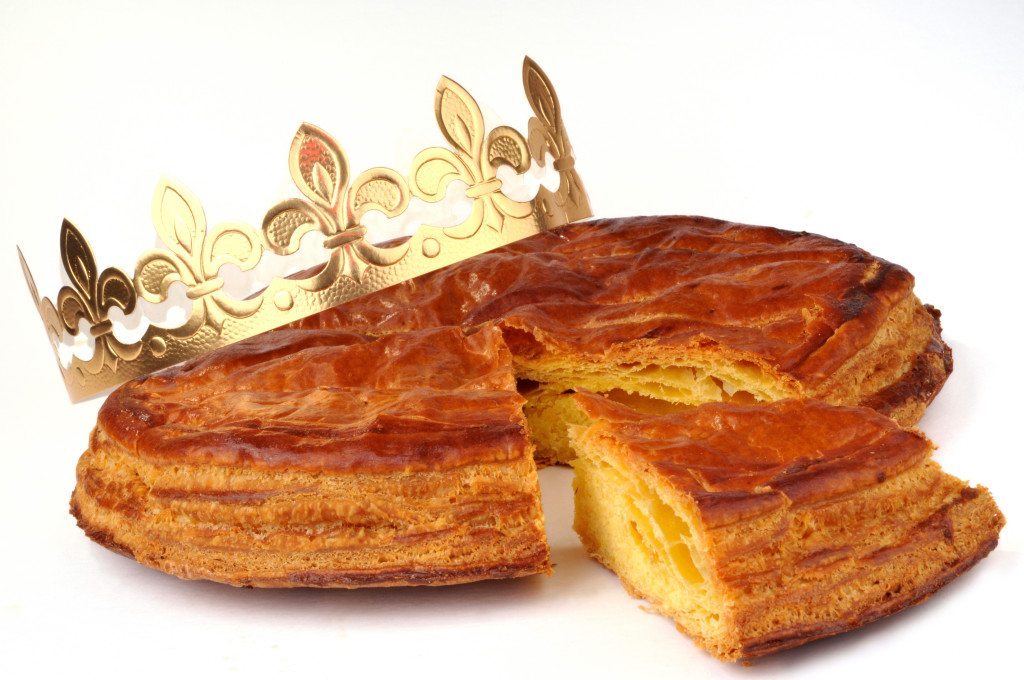 Source: (imagedoc)
Le gâteau/ la brioche des rois (in Provence)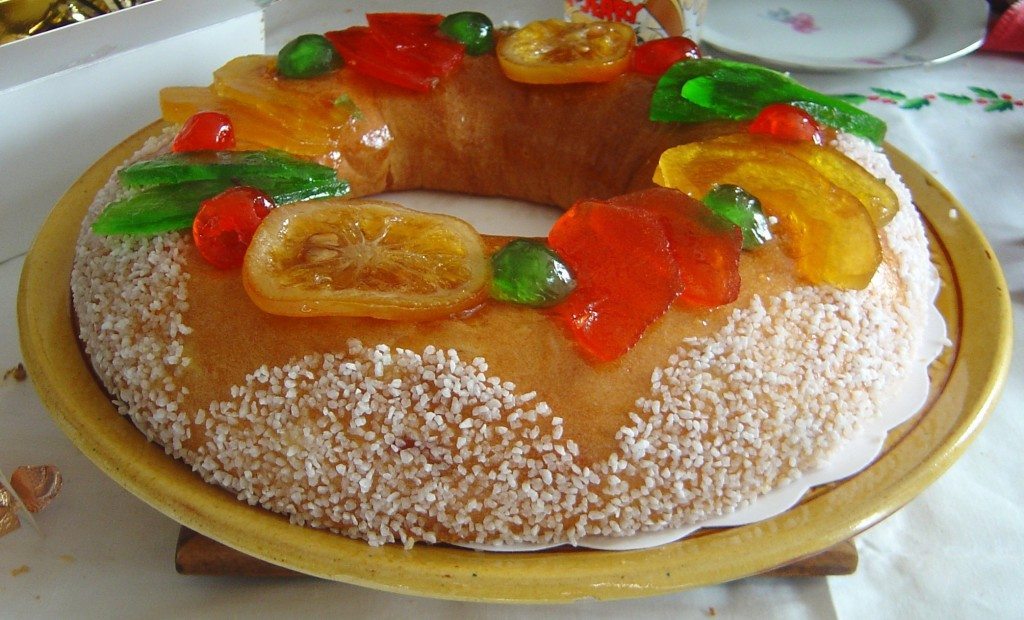 Source: Wikimedia
Confusing French Words with a double meaning
Un coureur vs coureuse
Un entraîneur (a coach)  vs une entraîneuse
Un homme à femme (a playboy) vs une femme à homme
Un chien (a dog) vs une chienne
Un cochon (a pig)  vs une cochonne
Un salaud (a basXXX) vs une salope
Un allumeur (lighter, igniter) vs une allumeuse
Un maître (a teacher) vs une maîtresse
Learn the meaning by listening this podcast.
French Words in the Podcast
(Breaking up) – Rompre des relations

to disappoint – décevoir

to discourage – décourager

to displease – déplaire

to cause sadness – faire de la peine à

to bother – gêner

to reject – repousser

to break – rompre

to lose interest – se désintéresser de

to quarrel – se disputer

to lose sight of each other – se perdre de vue

to separate from each other – se séparer

to suspect – soupçonner

to cheat, deceive – tromper  
French Expressions of the week
C'est la goutte d'eau qui fait déborder le vase – I can't take it anymore

Conduire comme un pied – to drive horribly  

Prendre son pied – to have a good time  

Fumer comme un sapeur – to smoke like a chimney  

Faux cul – Hypocrite  
You can also buy an Ebook if you like this part:
365 days of French Expressions.
$2.90
It includes: 
French Expression/ Meaning / Literal Translation/ MP3/ Weekly Recap and Quizz
Available on:



Also mentioned in this article
Again your opinion are appreciated and a review on iTunes as well.
P.S: Do not hesitate to share this article on pinterest,facebook, twitter or google plus.