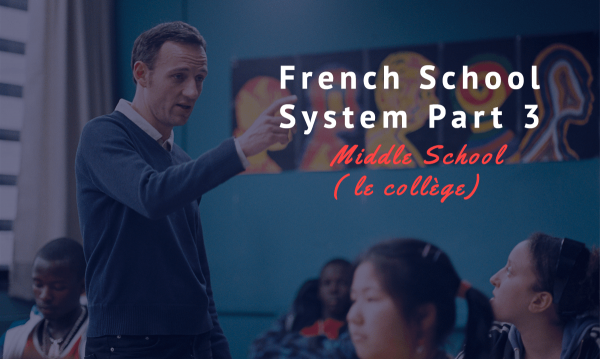 [symple_highlight color="green"]Listening Time:  38 minutes.[/symple_highlight]
Here is the 46th session of  Talk in French Podcast! You can download the podcast to your computer or listen to it here via iTunes.
In this episode:
French School System Part 3: Le collège (Middle School)
Why you should pronounce English words with a French accent in France.
Some French Words and expressions.
Download the Podcast now
Right click here and save-as to download this episode to your computer.
or listen on the website.
Want more Free resources? Get the French Learning Package
Language point: The English word said at the beginning of the section
Vanity Fair
Urma Thurman
Bradd Pitt
Mcdonald
Hollywood
Manhattan
French Words in the Podcast
la pomme – apple

le pommier -apple tree  

l'avocat (m) -avocado  

la cerise -cherry

le citron – lemon

pamplemousse -grapefruit

peach la pêche

rye – le seigle

corn – le maïs

orange – l'orange (f ) 
French Expressions of the week
Avoir du pain sur la planche

Prendre de la bouteille
Bête curieuse

Sucrer les fraises
Brave bête

Sage comme une image

Faits comme des rats
You can also buy an Ebook if you like this part:
365 days of French Expressions.
It includes:  French Expression/ Meaning / Literal Translation/ Example/ MP3/ Weekly Recap and Quizz
Available on:





Again your opinion are appreciated and a review on iTunes as well.
P.S: Do not hesitate to share this article on pinterest,facebook, twitter or google plus.