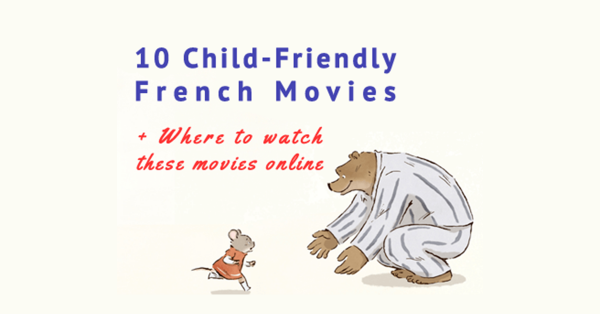 It can be challenging to motivate kids to learn another language– until you give them some popcorn. Encourage the kind of dedication your kids need to learn French by curling up in the evenings with a good French movie.
French movies have a bad reputation for being strange and hard to grasp. These titles aren't the Hollywood blockbusters that American audiences might be used to, but they are certainly entertaining.
If you are looking for the right list of French films for kids then our list is the one for you.
Here are some kid-friendly French movies that are great for parents, too! You can watch most of these on Netflix.
1. The Triplets of Belleville (2003)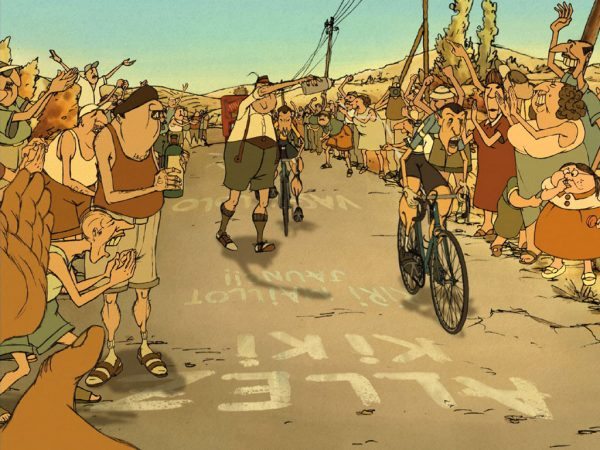 (source: mediasports)
The Belleville Sisters, an elderly jazz act from the Fred Astaire era, join Madame Souza, and her dog Bruno, in their quest to find her missing grandson. Kids who like sports will be delighted with the inclusion of the Tour de France, which is where Madame Souza's cyclist grandson Champion goes missing– or is kidnapped.
The animation style is unique, detailed, and a little retro, which might appeal to parents who were unimpressed by Frozen's design. With two Oscar nominations, this unusually animated comedy is a must-see.
Available on: Amazon Instant Video, Netflix
See also: How to Learn French with Movies in 7 Easy Steps (+ free e-book)
2. The Painting (le tableau) (2011)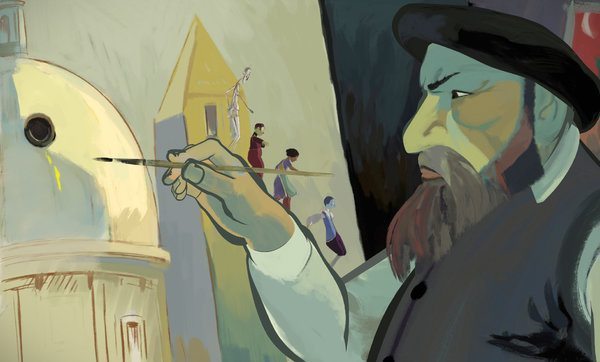 (source: nytimes )
Le Tableau is one of those movies that kids can fall in love with on a purely literal level, but adults can take away a deeper meaning. A painter abandons his work, leaving a painting half-finished. The painting's inhabitants (some of which are fully painted, some are partially colored, and others are just sketched) engage in an idealistic power struggle.
Ramo, Lola, and Plume decide to go looking for the Painter, so he can answer their questions and restore harmony to the painting's world. The art style is truly worthy of a movie about a painter, and the innovative story is one to treasure for generations.
Available on: Amazon Instant Video, Netflix
If you like this one, Michel Ocelot's 2000 film Princes and Princesses has a similar animation style.
3. War of the Buttons (2011)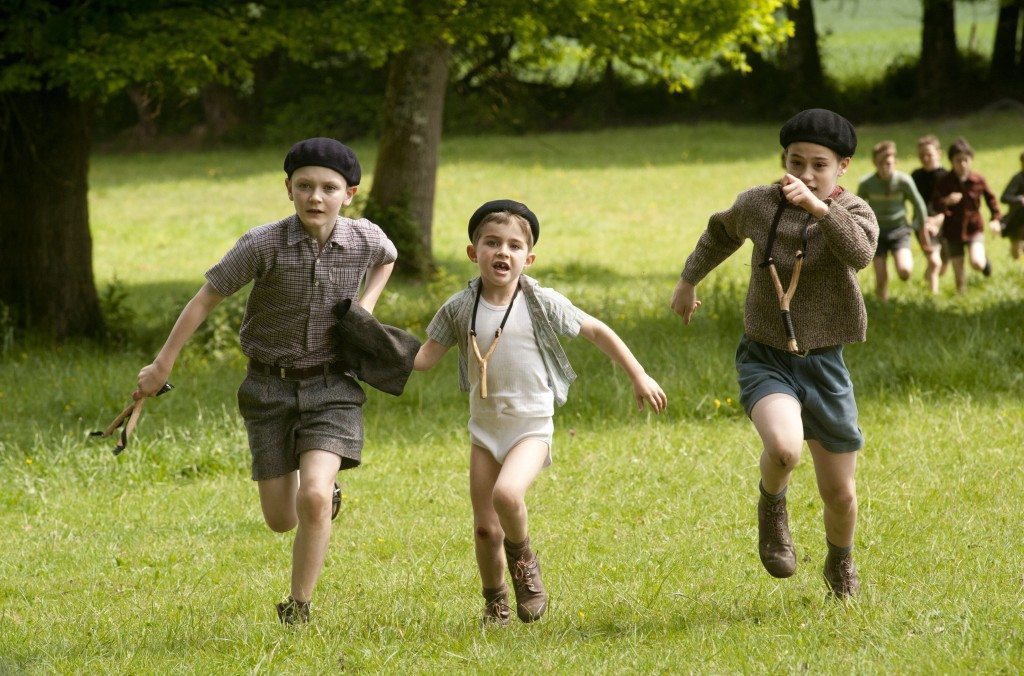 (source: blog.france.co.nz)
The Nazis have occupied France, but some things continue as usual. For example, boyish games continue with involved and ferocious play wars, but the characters can't ignore the real war forever.
Our hero Lebrac develops feelings for Violette, who is Jewish and therefore in danger from the German forces, and he is forced to confront the horrific events unfolding around him. It's based on a classic novel that has had a few film incarnations, including a 1962 version that is actually much better, but unfortunately, it's hard to find online.
Despite being obviously rooted in allegory, War of the Buttons doesn't feel heavy-handed or overly intellectual, making it a great choice for those who aren't thrilled by animation.
Available on: Amazon Instant Video, Netflix 
4. The Rabbi's Cat (2011)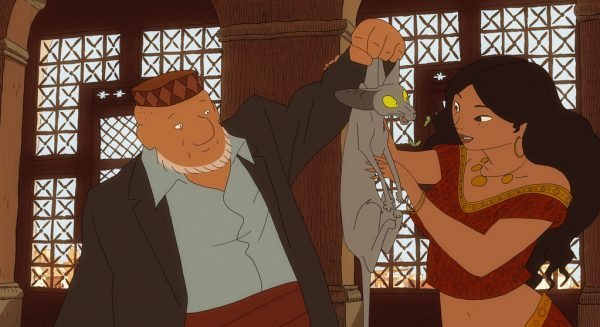 (source: unifrance )
This movie is interesting from the first frame. Set in 1920s Algeria, it features a Rabbi who is seeking a mythical African city that is supposedly a utopia of the Jewish faith. Things get complicated when a dying painter is delivered to his doorstep, and his cat swallows a parrot and develops the ability to speak.
Available on: Amazon Instant Video, Netflix
5. Au Revoir Les Enfants (1987)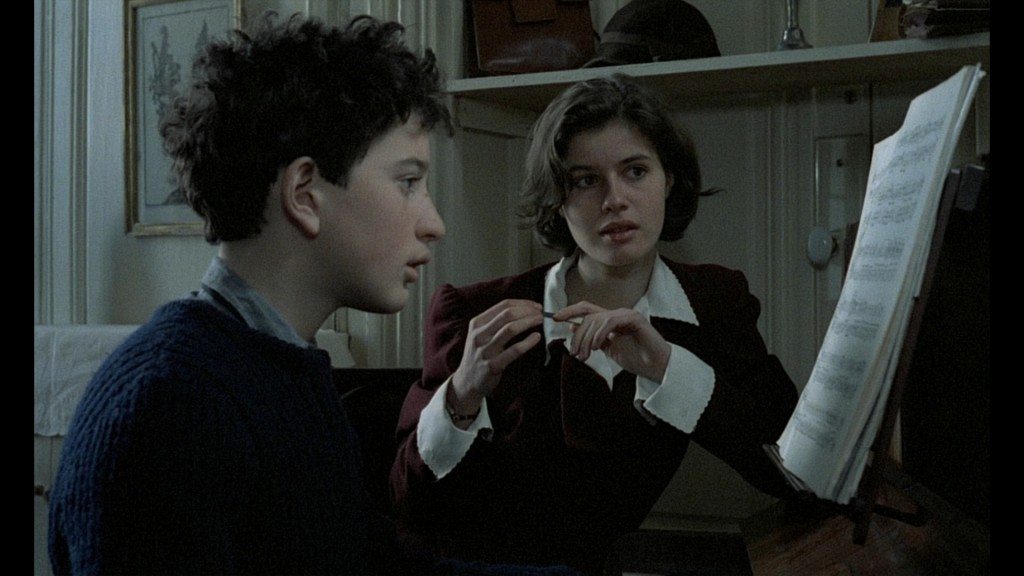 (source: feminema.wordpress.com)
Occupied France is the backdrop of this live-action movie. Julien is a model student at his Catholic boarding school but has a tense relationship with new boy Jean until he learns that he's a Jewish boy being hidden from the Nazis by the priests. However, their newly forged friendship doesn't last very long before a spurned servant puts the Gestapo on their tail.
Available on:  Netflix (DVD only), DVD
6. The Red Balloon (1956)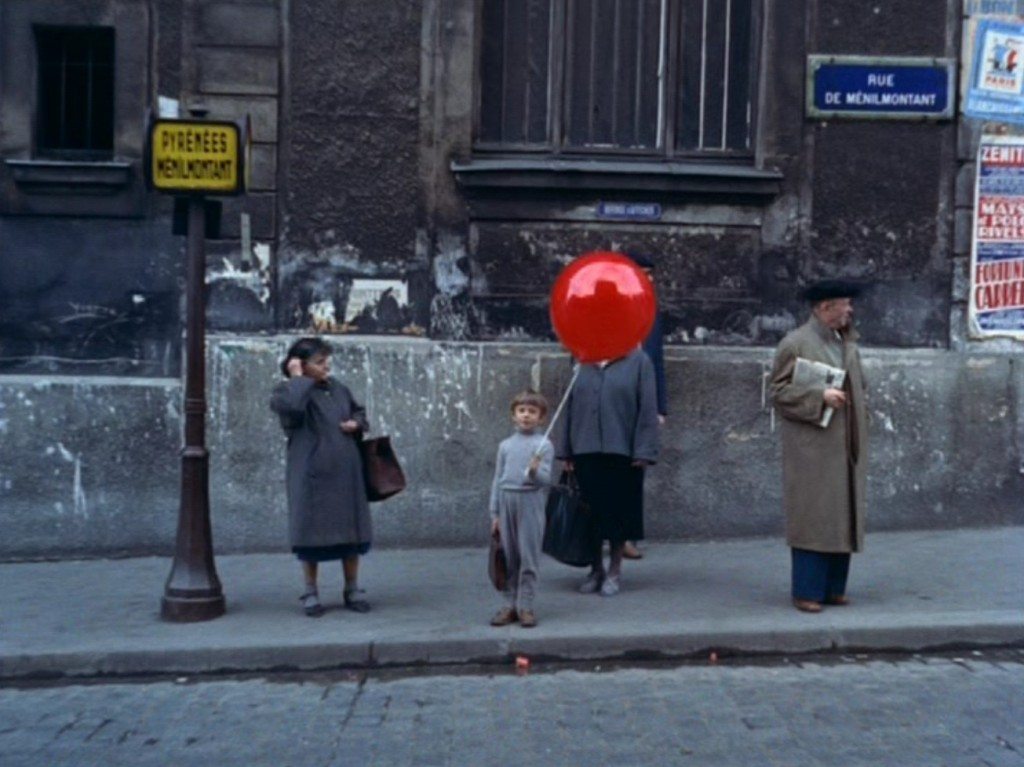 (source: Canadian Living)
The Red Balloon is a super short and super famous work of art, so it may be a good place to start an exploration of French cinema, particularly if you want to delve deeply into the genre. An intelligent balloon follows a young boy, and together they try to escape other boys who want to pop the balloon.
Available on: Amazon Instant Video
7. Le Petit Nicolas (2010)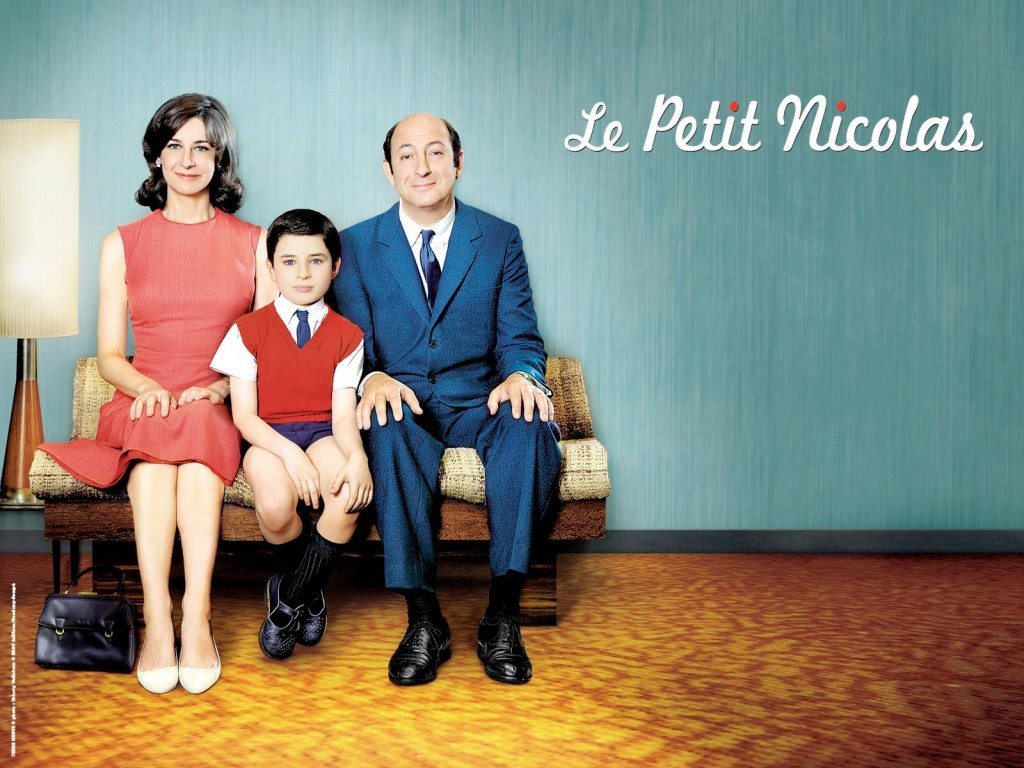 (source: Royan Actu)
Nicolas leads an idyllic life in the suburbs, being cared for by his parents and having fun with his friends. When he overhears a discussion between his parents, he misunderstands and believes that his parents are plotting to replace him with another son!
This movie, which is actually an adaptation of a popular series of French children's books, is humorous in a way that Hollywood movies often can't capture.
Available on: DVD
8. The Chorus (Les Choristes) (2004)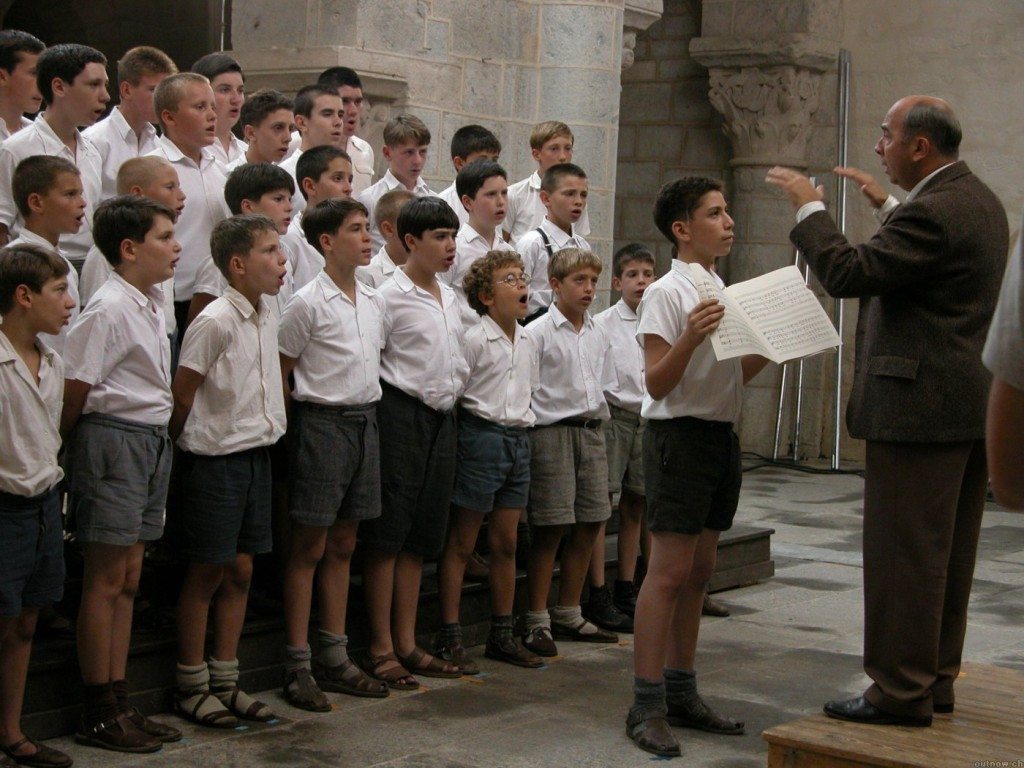 (source: Fan Pop )
Fans of The Dead Poets' Society might enjoy this title. The principal at a post-war boarding school for boys keeps a smothering, and ineffective, grip on the students' behavior. The newly-hired supervisor Mathieu disagrees with this policy and decides to change the school's atmosphere by starting a chorus group.
As you might expect, the movie's most highly-praised aspect is its beautiful music, especially the singing voices of the talented and well-cast child actors.
Available on: Amazon Instant Video, Netflix
9A. My Father's Glory (La Gloire De Mon Père) (1990)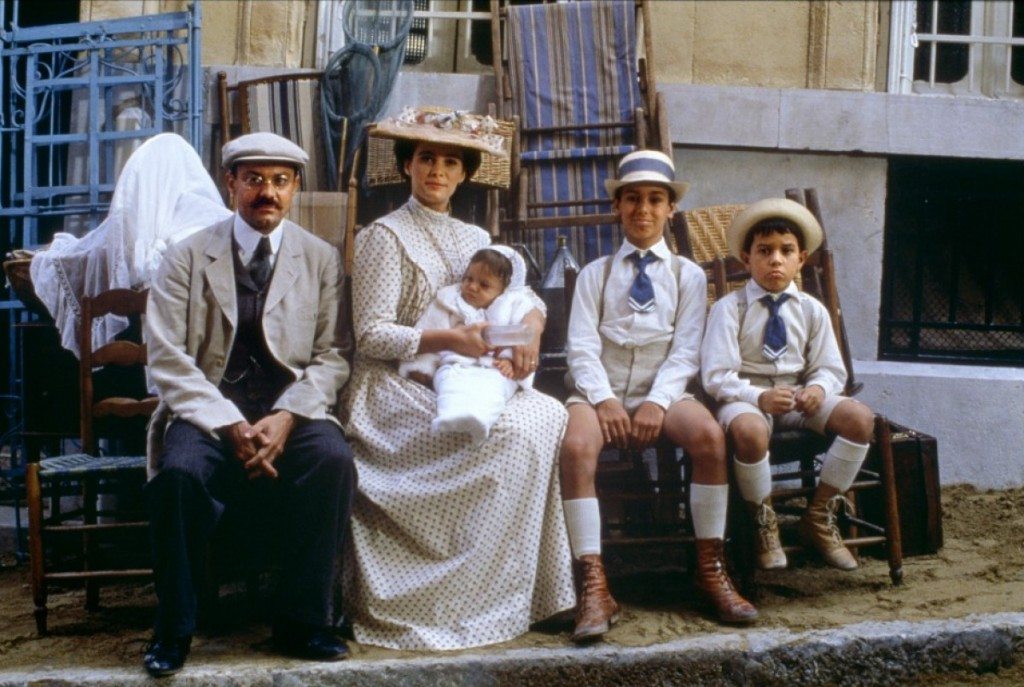 (source: institut francais )
This movie follows a boy and his family, headed by his teacher father, on vacation in turn-of-the-century France. Marcel's new uncle Jules introduces him and his father to a life outside the classroom that they have never experienced before.
This title and the next one are both from autobiographical novels by the writer and director Marcel Pagnol, as one volume called The Days Were Too Short. The tone is tender but it includes some comedic moments, making it analogous to a French version of Little House on the prairie.
Available on: Amazon Instant Video
9B. My Mother's Castle (Le Château De Ma Mère) (1990)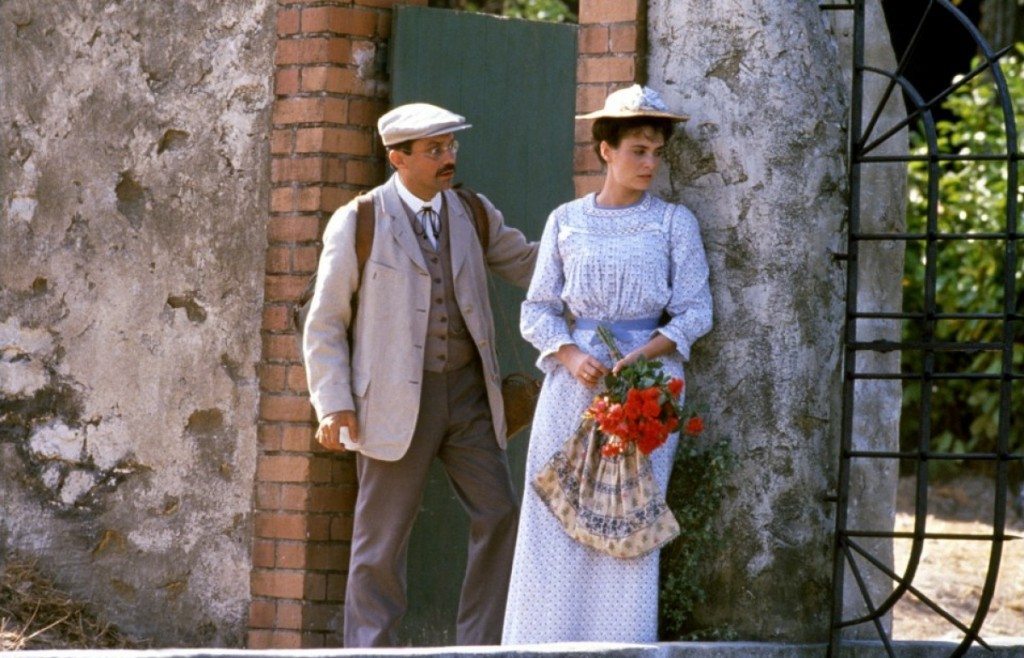 (source: challenge.fr)
The sequel to My Father's Glory is equally enchanting, but it features an epilogue that might get to you, so be forewarned. Fortunately, unlike most movie pairs, these two were filmed together and with the same actors, creating a seamless cinematic experience.
Available on: Amazon Instant Video
10. The Extraordinary Adventures of Adèle Blanc-Sec (Les Aventures extraordinaires d'Adèle Blanc-Sec) (2010)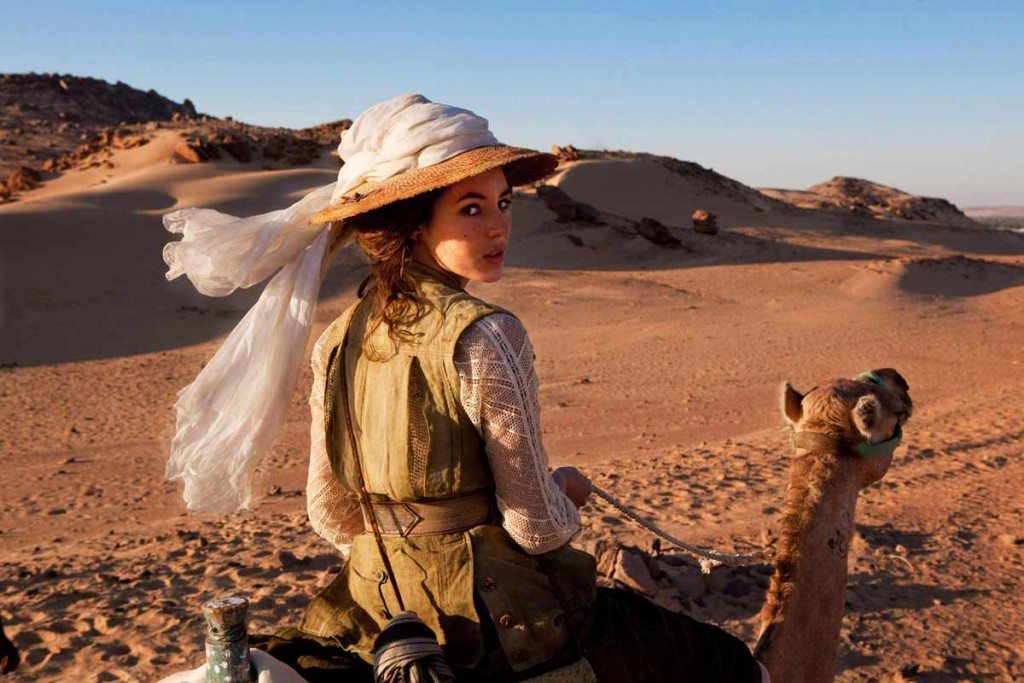 (source: Gamerhub)
Adele Blanc-Sec is an early 20th-century journalist who defies her editor and goes to Egypt instead of Peru, hoping that a French scientist can resurrect a mummy who can help her catatonic sister. This is not at all a serious movie, and in fact, originated with a series of graphic novels, but the acting is good and it's perfect if you want a light-hearted and whimsical adventure along the lines of the Indiana Jones movies.
Available on: Amazon Instant Video, Netflix
While doing the research for this article, there were a bunch of runner-ups that just begged to be included. The following movies are hard to find with French audio and English subtitles, but they're so good that you shouldn't miss out on them!
11. March of the Penguins (La marche de l'empereur) (2005)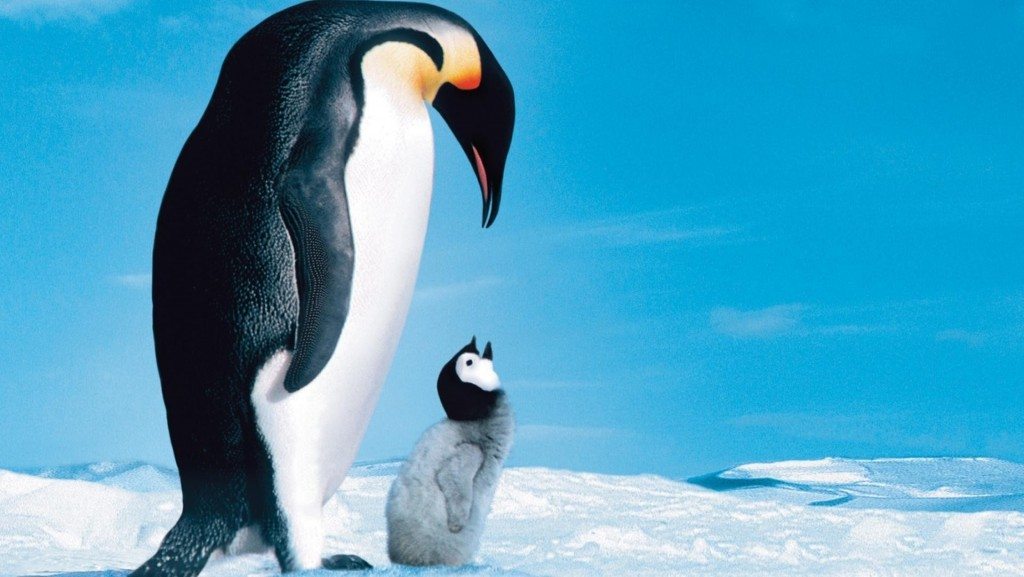 (source: Avcesar)
This insanely popular documentary hailed for its beautiful cinematography can please audiences of any age with its affirmation of love and family. Luc Jacquet shows us the entire breeding cycle of the emperor penguin, and the bravery it takes to create a family in the harshest environment on Earth.
Available on: Amazon Instant Video
12. A Monster in Paris (Un monstre à Paris) (2011)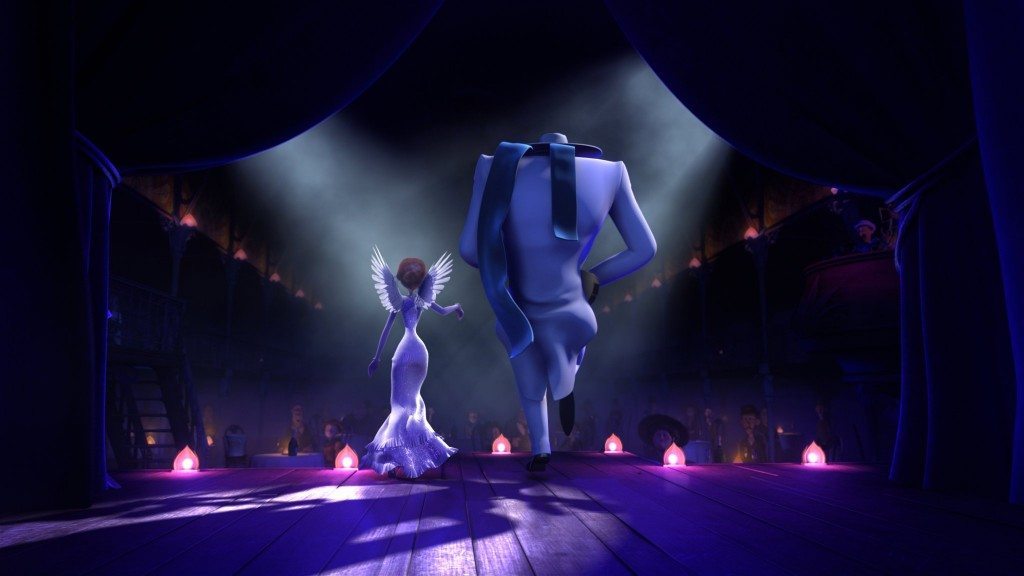 (source: Jeremie Passerin)
In pre-World War I Paris, a monster who lives in a garden falls in love with a beautiful singer, also named Paris. However, the harmless monster is being hunted by Paris' police chief. He must be saved by shy Emile, quirky Raoul, and kind Lucille– and a monkey.
Some beautiful musical numbers are included, as befits the characters involved, but doesn't feel like a Disney musical. It includes numerous nods to classic monsters like Frankenstein and the Phantom of the Opera, but of course, it isn't scary at all, so it's a good pick for children of any age.
Available on: Amazon Instant Video, Netflix 
13. Tales of the Night (Les contes de la nuit) (2011)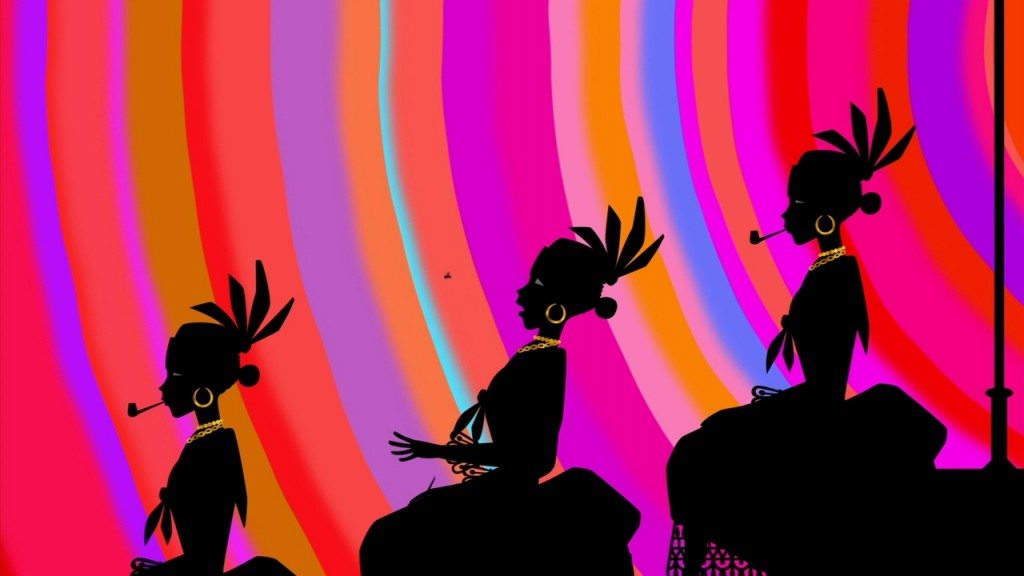 (source: Athena Cinema)
This beautifully animated collection of standalone children's stories ties together storytelling traditions from all over the world. Its design style actually borrows an ancient Indian form of puppetry, enhancing the otherworldly feel of these fairy tales.
Available on: Amazon Instant Video, Netflix 
14. A Cat in Paris (Un chat à Paris) (2010)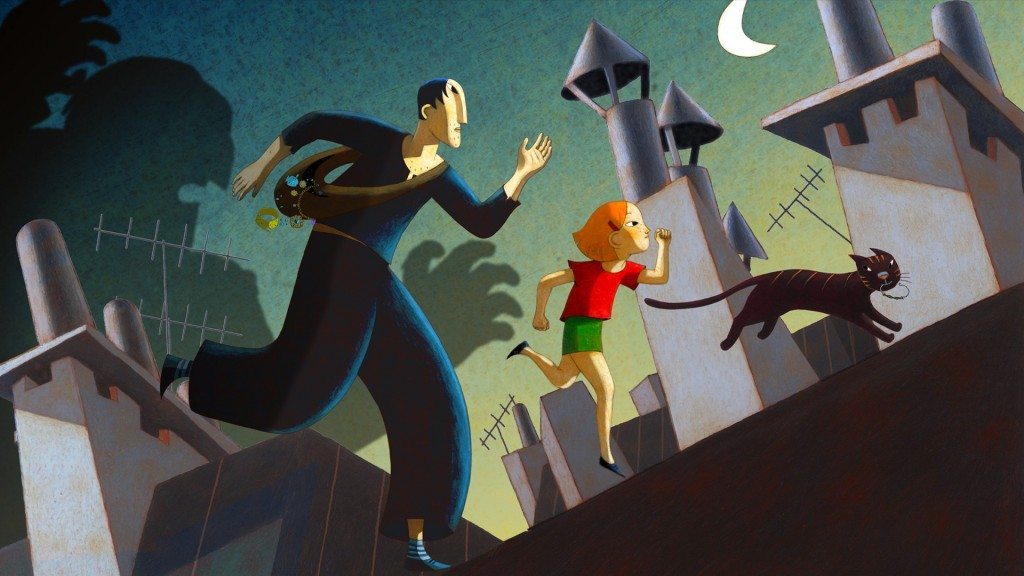 (source: Evans Theatre)
A cat leads a double life as a literal cat burglar's assistant. When his human companion Zoe gets into trouble with gangsters, he comes to her rescue. It feels like a cute remake of classic thrillers, but there's an emotional depth to the story. The relationship between recently bereaved Zoe and her neglectful mother will appeal to those mature enough to catch it.
Available on: Amazon Instant Video, Netflix 
15. Ernest & Celestine (2012)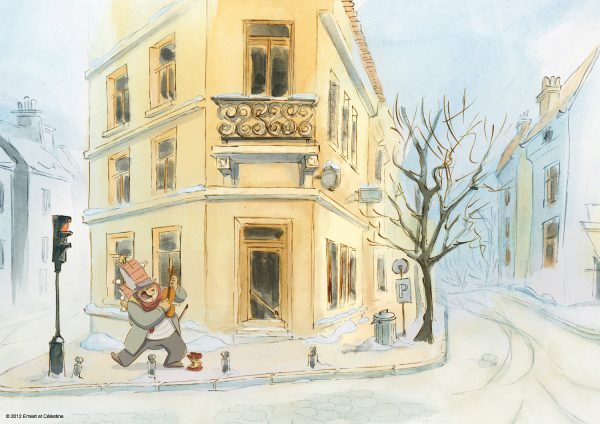 (source: catsuka)
This one is irresistibly cute! In this movie's world, bears and mice are segregated out of prejudice. When Ernest (a bear) and Celestine (a mouse) become friends, they are exiled, but their love and partnership change the attitudes of those around them. The animation has been compared to the venerated Studio Ghibli for its subtlety and artistry.
Available on:
We hope this list of French movies for kids will help you pick a movie for your kiddos.
Of course, no survey of an entire culture's film can be complete in just ten entries, so do the Francophone community a favor and leave suggestions, or reviews, in the comments!
Want to know how you can use movies to learn French? Check out this article!