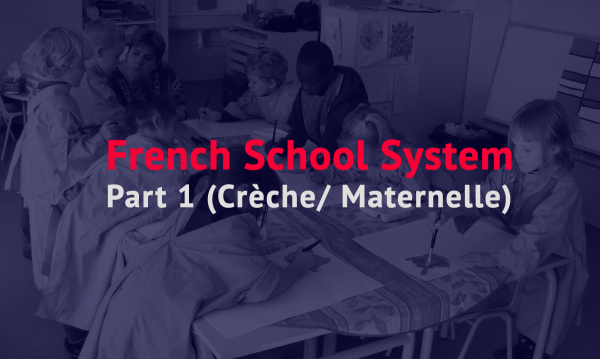 [symple_highlight color="green"]Listening Time:  42 minutes.[/symple_highlight]
Here is the 42nd session of  Talk in French Podcast! You can download the podcast to your computer or listen to it here via iTunes.
In this episode:
– The French Education system Part 1: La crèche et la maternelle (Pre-school)
– Learn some recently created French Words Part 2 ( troll, café gourmand, bolosse).
– Some French Words and expressions.
Download the Podcast now
Right click here and save-as to download this episode to your computer.
or listen on the website.
French Language Point
Le selfie
le hashtag
la cyberattaque
les trolls
les verbicrucistes
les MOOCs
antipasti
une bruschetta
un café gourmand
barista
atomiser
boloss
capillotracté
une mémoire de poisson rouge
taffer
Learn the meaning in this podcast.
French Words in the Podcast
bavard – chatty

intelligent – intelligent

formidable – tremendous

paresseux – lazy

rigolo – funny, amusing

triste – sad

lâche – cowardly

gentil – nice, kind, sweet

sympathique – likeable

énergique – energetic, vigorous 
French Expressions of the week
les couteaux volent bas
les doigts dans le nez
fièvre de cheval
tomber dans les pommes
avoir de la gueule
Se battre contre des moulins à vent
Avoir une sale gueule
You can also buy an Ebook if you like this part:
365 days of French Expressions.
It includes:  French Expression/ Meaning / Literal Translation/ MP3/ Weekly Recap and Quizz
Available on:





Also mentioned in this article
Again your opinion are appreciated and a review on iTunes as well.
P.S: Do not hesitate to share this article on pinterest,facebook, twitter or google plus.