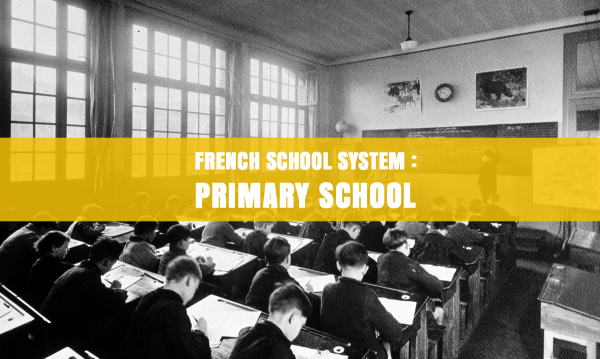 [symple_highlight color="green"]Listening Time:  42 minutes.[/symple_highlight]
Here is the 43rd session of  Talk in French Podcast! You can download the podcast to your computer or listen to it here via iTunes.
In this episode:
– The French Education system Part 2: L'école primaire(Primary School). To listen Part 1 (pre-school) click here
– Why reading is a good learning option (aka memorize vocabulary).  I shared tips how to make the reading process more enjoyable
– Some French Words and expressions.
Download the Podcast now
Right click here and save-as to download this episode to your computer.
or listen on the website.
French Language Point
Why reading is a good learning option (aka memorize vocabulary). Listen the podcast to make the process of reading more enjoyable.
Resources mentioned in the podcast
My favorite To-Do list app: remember the milk
To read French News on your phone / tablet: News Republic
RFI (radio france internationale)
Beginner – Intermediate level: Le parisien  / 20 minutes
Intermediate – Advanced level: Le figaro / Le monde / Libération
Recommended novelist: Anne Gavalda / Marc Levy  / Guillaume Musso.
Learn the meaning in this podcast.
French Words in the Podcast
sociable – outgoing

impoli – rude

sensible – 

sensitive

honnête – 

honest  

calme – 

calm  

charmant – charming

drôle – funny

agréable – pleasant

extraverti – extrovert

l'humeur – mood 
French Expressions of the week
Avoir trois métros de retard
Avoir le feu au derrière
Il y a anguille sous roche
Jouer au chat et à la souris
Mettre la puce à l'oreille
Avoir un fil à la patte
Connaître la musique
Listen the podcast to know the meaning.
You can also buy an Ebook if you like this part:
365 days of French Expressions.
It includes:  French Expression/ Meaning / Literal Translation/ MP3/ Weekly Recap and Quizz
Available on:





[symple_heading type="h2″ title="Also mentioned in this article
" margin_top="20px;" margin_bottom="20px" text_align="left"]
Again your opinion are appreciated and a review on iTunes as well.
P.S: Do not hesitate to share this article on pinterest,facebook, twitter or google plus.