Bonjour, this is Frederic and I would like to personally welcome you to the forty-third episode of the Talk in French Podcast!
This podcast is intended for beginner to intermediate French language learners and French culture enthusiasts. For advanced level learners, I also have an all-French Podcast which you would probably enjoy more. You can check the Advanced Podcast here.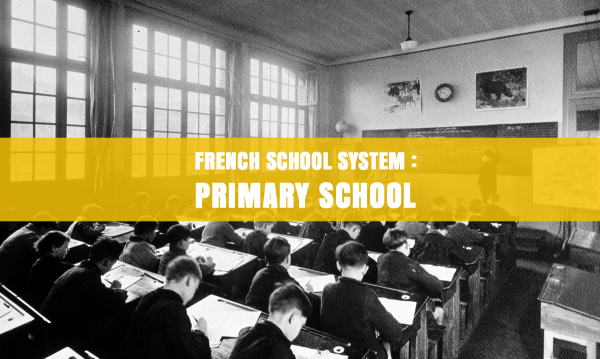 In this episode:
The French Education system Part 2: L'école primaire(Primary School). To listen Part 1 (pre-school) click here
Why reading is a good learning option (aka memorize vocabulary). I shared tips how to make the reading process more enjoyable
Some French Words and expressions
What's in This Podcast?
French Travel and Culture
Discover some interesting aspects of French travel and culture.
Vocabulary and Expressions
Learn useful French vocabulary and idiomatic expressions.
French Grammar Explanation
Get to know important grammar points and learn how to use it.
Listen to This Podcast Episode Now
Right click here and save-as to download this episode to your computer.
French Vocabulary Included in This Episode:
| | |
| --- | --- |
| sociable | outgoing |
| impoli | rude |
| sensible |  sensitive |
| honnête |  honest   |
| calme |  calm   |
| charmant | charming |
| drôle | funny |
| agréable | pleasant |
| extraverti | extrovert |
| l'humeur | mood  |
French Expressions from This Podcast Episode:
| | |
| --- | --- |
| Avoir trois métros de retard | To always be one step behind |
| Avoir le feu au derrière | To be in a hurry |
| Il y a anguille sous roche | There is something going on |
| Jouer au chat et à la souris | to play cat and mouse |
| Mettre la puce à l'oreille | To put doubt in one's mind |
| Avoir un fil à la patte | To be tied down |
| Connaître la musique | To know the music |
French Language Point
Why reading is a good learning option (aka memorize vocabulary). Listen the podcast to make the process of reading more enjoyable.
Resources mentioned in the podcast
My favorite To-Do list app: https://www.rememberthemilk.com/
To read French News on your phone / tablet: https://www.news-republic.com/
RFI (radio france internationale)
Beginner – Intermediate level: Le parisien / https://www.20minutes.fr/
Intermediate – Advanced level: Le figaro / Le monde / Libération
Recommended novelist: Anne Gavalda / Marc Levy / Guillaume Musso.
You can also buy the course if you like this part:
Also on iTunes
This podcast is also available on iTunes, so if you prefer to listen on your device, please check it out on iTunes and give me an honest review here . I updated the RSS feed so all the information is available there.
Once again your feedback will be greatly appreciated and it would help me develop more learning resources for you. If you have time, please leave a review in iTunes, too.