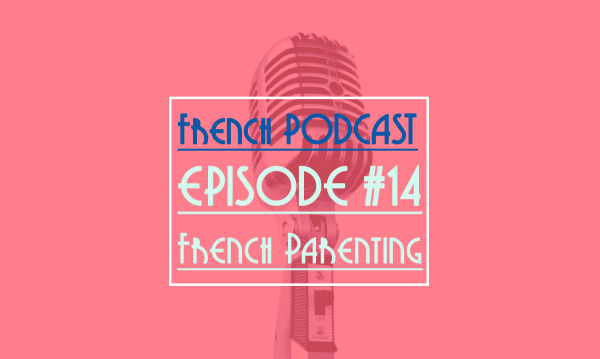 [symple_highlight color="green"]Listening Time: 33 minutes.[/symple_highlight]
Here is the 14th session of  Talk in French Podcast!
You can download the podcast to your computer or listen to it here via iTunes. There is a button where you can download the Podcast.
In this episode:
– Some information about French Culture. I explain about French Parenting. The good/ The bad
– Some French Words with an English Translation. Ideal when you cook, run, commute….
– A quick French Grammar Explanation. 5 French Verbs misused by English Speakers
– Some French Expressions and their translation.
Download the Podcast now
Right click here and save-as to download this episode to your computer.
or listen on the website.
Listen on iTunes
The podcast has been approved by Apple so you can now listen the podcast on iTunes and give me an honest review here .
I will create a french version of the podcast in the coming weeks,  if you are a bit advanced learners you should enjoy it more.

Listen the Podcast Now.
Articles and vocabulary Mentioned in This Session:
Misused verbs:
Nager (to swim/ a physical activity) Se baigner ( to play in the water)
Sembler / Paraître (to seem) = Sembler means "to seem":- Il me semble déprimé.(but we can also say, Il a l'air = He looks like)
– He seems (looks) depressedParaître  is used in a situation.Il paraît que oui.
So it seems, That seems to be the case.
To be = être / avoir / faire
J'ai froid (I have cold) = I am cold
Je suis fatigué = I am tired
Il fait froid (it makes cold) = It is cold outside
 Ca me fait = It makes
– It makes me angry = Ca m'énerve
Listen the french grammar point for more information.

French Words in the Podcast
l'aiguille – needle
la pelote à épingles – pincushion
le dé à coudre – thimble
le tricot – knitting
la pelote de laine – ball of yarn
labobine defil – thread reel

 
French Expression in the Podcast
Cela dépend de – That depends on
Cela me ferait grand plaisir. – I would be delighted.
Plus on est de fous, plus on rit. – The more the merrier.
Quoi qu'il arrive – whatever happens
Comme le temps passe !- How time flies!
D'autant plus ! – All the more reason!
Entredonc ! – Come on in!

 
Again your feedback are appreciated and a review on iTunes as well.
P.S: Do not hesitate to share this article on pinterest,facebook, twitter or google plus.