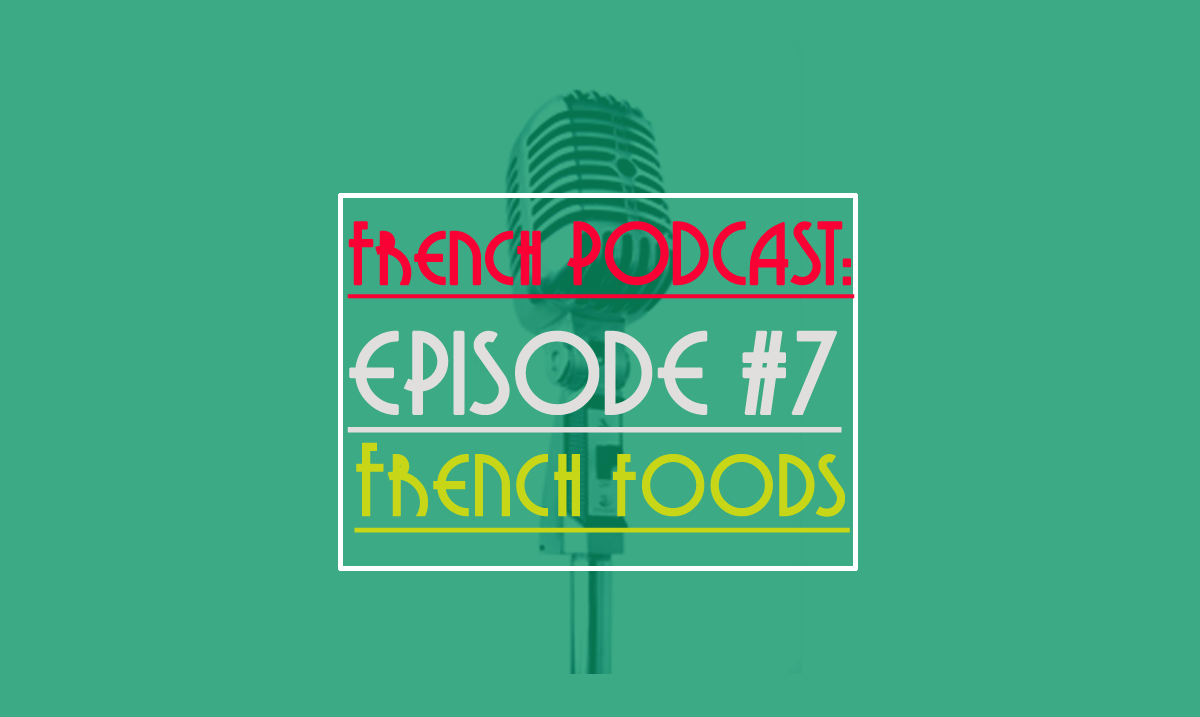 Listening Time: 30 minutes.
Here is the seventh session of  Talk in French Podcast!
In this episode:
– Culture: I talked about French Foods. I explain what makes French Foods so unique
– Grammar: How to memorize the French Noun Gender. It is easier than you think 🙂
Download the Podcast now
Right click here and save-as to download this episode to your computer.
Now on iTunes
The podcast has been approved by Apple so you can now listen the podcast on iTunes and give me an honest review here . I updated the RSS feed so there is all the information available now.
I will create a french version of the podcast in the coming weeks,  if you are a bit advanced learners you should enjoy it more.

Listen the Podcast Now.
Articles Mentioned in This Session:
French Words in the Podcast
[list type="check"]
le tee-shirt – t-shirt
l'anorak (m) – ski jacket
la chemise de nuit – nightgown
le boxer-short – boxer shorts
les sandales (f) – sandals
le smoking – tuxedo
le caleçon – underwear
le soutien-gorge – bra
le pyjama – pajamas
les bas (m) – stockings
[/list]
French Expression in the Podcast
[list type="check"]
On se dirait en France – You'd think you were in France.
Que dites-vous ? – I beg your pardon? What did you say?
Que je t'y prenne !- If I ever catch you doing that again…!
Que le meilleur gagne – May the best man win.
Qui craint le danger ne doit pas aller en mer. – If you can't stand the heat, get out of the kitchen.
On n'en voit pas la fin.- The end is nowhere in sight.
On ne peut pas être à la fois au four et au moulin – You can't be in two places at once.
[/list]
Again your feedback are appreciated and a review on iTunes as well.
P.S: Do not hesitate to share this article on pinterest,facebook, twitter or google plus.