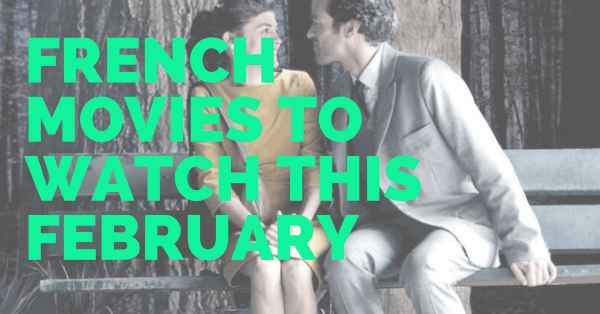 [symple_highlight color="green"]Reading time: 10 minutes[/symple_highlight]
If you're a moviegoer, you're definitely aware of all the up-to-the-minute cinema news. And you've probably got your own 'à voir' list. So, good for you!
However we're offering to help you fill up your favorite list with top French movies that will charm you, surprise you when you least expect it and simply make your day. Satisfying your need for les films français, we provide you with a full "movie schedule"! One day – one movie!
Crazy car chases, insane flight scenes, fun action flicks, adventures, love and romance… Ready for the trip into French cinematography? Bon voyage!
You can also get a copy of the e-book 365 Days of French Movies: for your daily fill of French films!

Day 1: Paris
Directed: Cédric Klapisch
Written: CédricKlapisch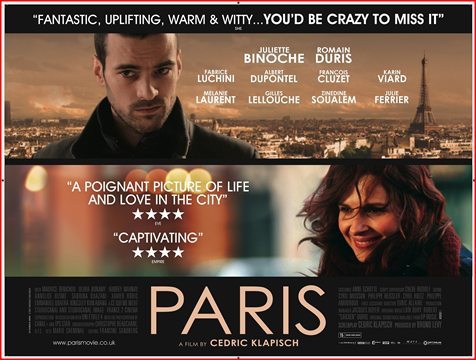 Cédric Klapisch's movie is about peeping into somebody else's life without permission. Looking one way you see Pierre, a superb dancer, who happens to suffer from a heart disease. He's stuck in time, day by day waiting for a new heart that will (or won't?) save his life. What can you do while balancing between life and death? Explore life around you, from the window of the world you're settled in. That's what Pierre does day and night….
Looking the other way you see Pierre's sister Elise, busy with three kids and their brother who's in need of her care. You see an old man trying to hook a young chick from his class. You see Parisians who are reflected in Pierre's eyes while dancing in the City of Light. C'est la vie.
You make your own happy ending – what a gem from Cédric Klapisch!
Available on: Amazon Instant Video
Day 2: De Rouille et d'Os (Rust and Bone)
Directed: Jacques Audiard
Written: Jacques Audiard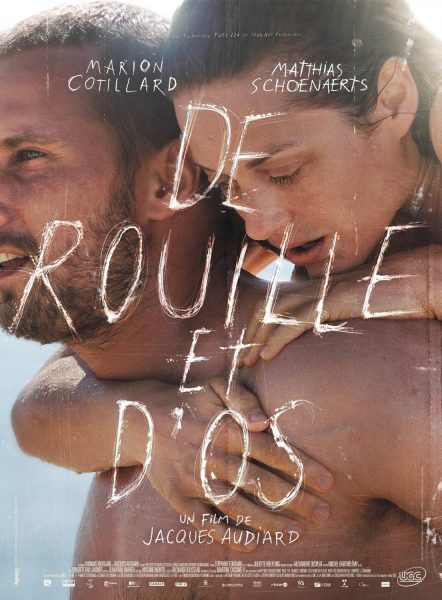 This movie is the "must watch" for those who believe in soul-mates. Two people struggling through tough times find happiness together in a life story pulsating with romance and freshness. When staying at her sister's place in Antibes, Sophie meets Alain, who's a whale trainer with a tragic past. The two life wanderers have a solid soul-connection especially when Stephanie gets over the hardest heartbreak of her entire life.
Available on: Netflix (DVD only), Amazon Instant Video
Want to know how you can use movies to learn French? Check out this article!
Day 3: L'Écume des Jours (Mood Indigo)
Directed: Michel Gondry
Written: Michel Gondry, Luc Bossi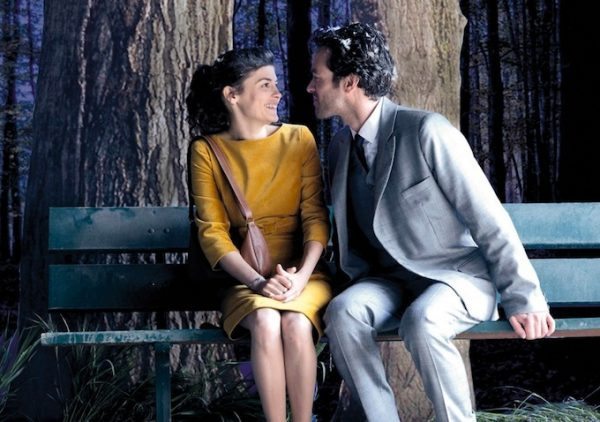 Two young for-ever-in-love people enjoy their paradise on earth.One day Chloe finds out there's a water lily growing in her lung. In order to get money to pay for the bills in a surrealistic version of French capital, Colin deals with the most absurd jobs. An impressive and attention-hooking story line combined with Michel Gondry's creativity turns into a surreal never-to-be-forgotten movie!
Available on: Netflix (DVD only), Amazon Instant Video
Day 4.: Thérèse Desqueyroux
Directed: Claude Miller
Writers: François Mauriac, Claude Miller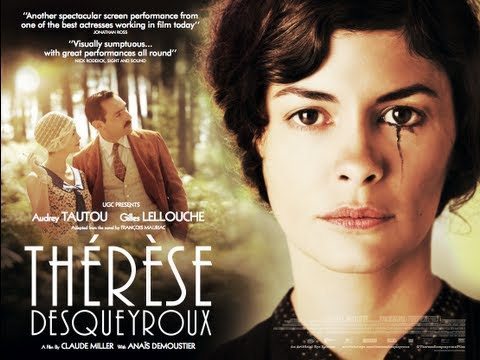 An exquisitely tasteful, amazingly pretty and equally dour picture of how oppressive, bored and apathetic the life of a provincial bourgeoisie can be! The film is set in the middle of the magnificent nature that surrounds the heroine. In a 1962 setting, everything that surrounds Therese is her own prison: half-hearted marriage to the man who seems absolutely indifferent, the unwanted baby and the thoughts that keep roaming through Therese's mind.
Available on: Netflix
Day 5: Entre les Murs (The Class)
Directed: Laurent Cantet
Written: Laurent Cantet, François Bégaudeau, Robin Campillo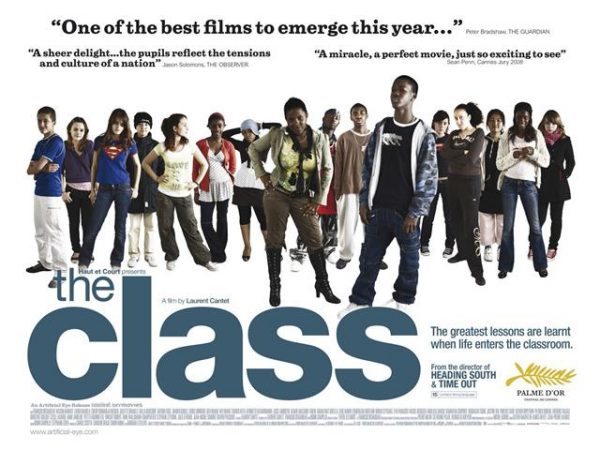 THIS exhilarating Oscar-nominated plot is based on a book written by a former teacher, who actually performs in the movie. It certainly gives more life and authenticity to the film. François is tough in his teaching methods, yet, he's fair with each student. Unfortunately, one day his methods are being challenged by the class and put to the strictest test.
Available on: Amazon Instant Video
Day 6: Taxi
Directed: Gérard Pirès
Written: Luc Besson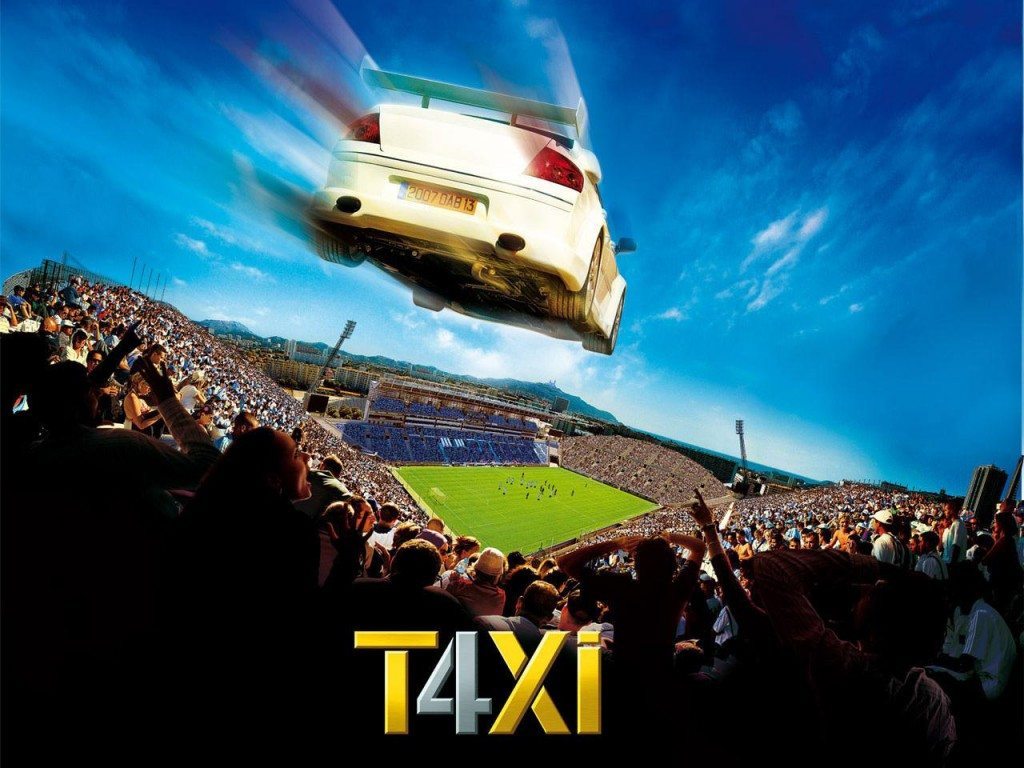 Taxi is considered to be one of the favorite Gérard Pirès's movies by many. Taxi driver Daniel makes a solid deal with a police officer Emilien in order to get out of a serious traffic offense. A co-operation quickly turns into a friendship as two guys happen to be in pursuit of dangerous German bank robbers.
Available on: DVD (import)
Get the Free French Learning Package: A collection of resources that will help you learn French Faster and Better
Day 7: La Vie d'Adèle – Chapitres 1 & 2 (Blue Is the Warmest Color)
Directed: Abdellatif Kechiche
Written: Abdellatif Kechiche, Ghalia Lacroix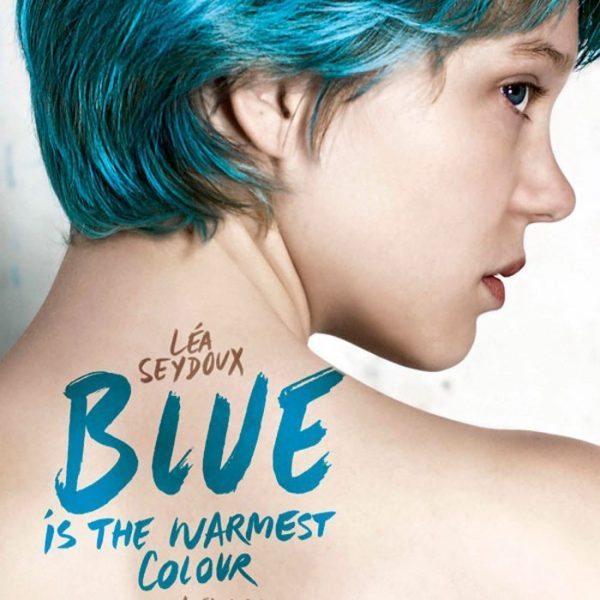 If you're looking for something emotionally charged drama, look no further. 15-year-old Adèle is trying hard to face up to her upcoming adulthood and finally experience her first love. One day she meets Emma and the merry-go-round starts to pick up its speed! Sex is in the air. Everything that two young women do on the screen is an absorbing drama. Hearts will break, but eventually life will go on.
Available on: Netflix, Amazon Instant Video
Day 8: La Femme Nikita (Nikita)
Directed By: Luc Besson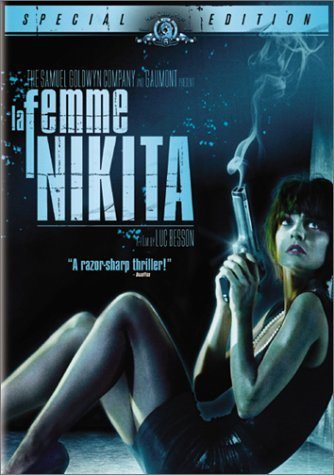 For some fierce action and heart-tugging drama, the Femme Fatale Nikita is your best bet. See how a fragile female's life can turn upside down in an instant with this classic action flick.
Available on: Amazon Instant Video
Day 9: Un Monstre à Paris (A monster in Paris)
Directed: Bibo Bergeron
Written: Bibo Bergeron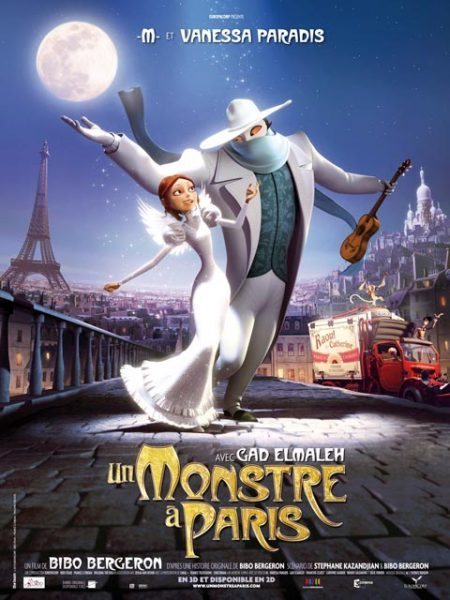 Watch the animated version of Vanessa Paradis wow audiences with her lovely butterfly wings outfit. The 3D version perfectly captures the enchanting and mysterious Paris of 1910. The movie features a shy but lovable monster and a wonderful singer caught in the midst of an adventurous love story. Watch the kick-ass version in 3D but the 2D version is remarkable all the same.
Available on: Netflix, Amazon Instant Video
Day 10: Je t'aime, Je t'aime (I Love You)
Directed: Alain Resnais
Written: Jacques Sternberg
This is defintiely one of the most underrated films of all time from director Alain Resnais. After a failed suicide, Rich (Claude Ridder) is visited by two strangers who invite him to test an experiment. Rich is offered to travel into the past to find out whether he can recall a certain moment of his life. A witty sci-fi time-traveling film combined with a poetic love-story that is perfectly played out by a genius cast!
Available on: DVD (import)
Day 11: La môme (La vie en rose)
Directed: Olivier Dahan
Written: Olivier Dahan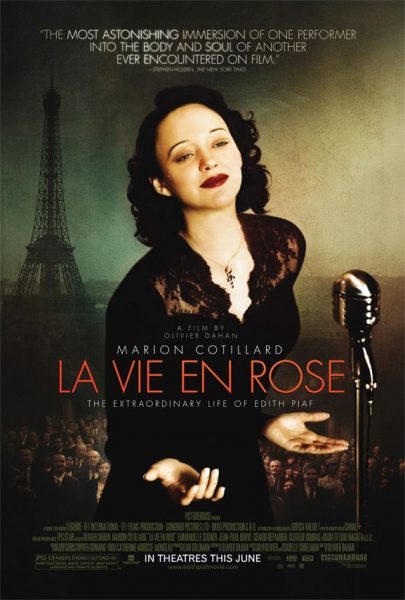 The most memorable songs from the 40s wouldn't be the classics that they are now without the one and only Edith Piaf. Travel in time with Ms Piaf's enduring music and Marion Cotillard's Oscar-winning performance that will wihtout a doubt, leave traces in the history of cinematography.
Available on: Netflix (DVD only), Amazon Prime
Day 12: Léon
Directed: Luc Besson
Written: Luc Besson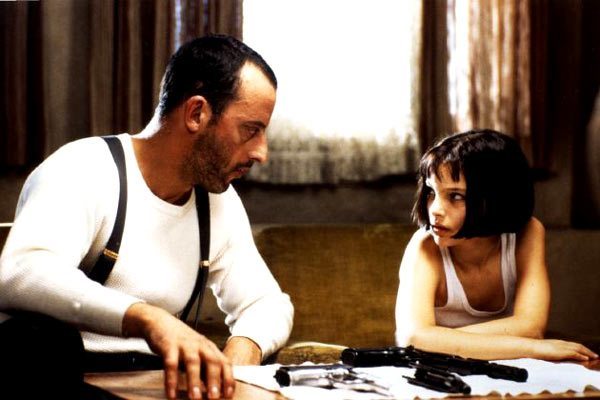 One of the top 10 best action movies made in France. A "must-watch" for every film-addict. "Leon" features a sweet Natalie Portman, who surprisingly makes friends with a hit man within local Mafia. Jean Reno is adorable and as brave Leon, the big-hearted man who slowly opens up his door and his heart for Mathilda, whose family is slaughtered by a dishonest policeman.
Available on: Amazon Prime
Day 13: Mes Amis, Mes Amours (My friends, my loves)
Directed: Lorraine Lévy
Written: Philippe Guez, Lorraine Lévy, Marc Lévy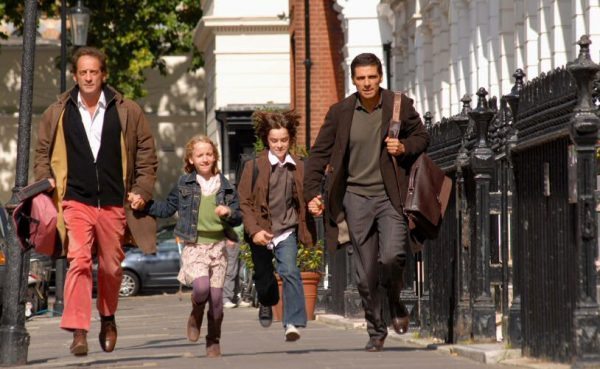 A comedy with a French twist passes all the tests with its hilarious plot and top cast.In everyday life of old friends Mathias and Antoine, nothing is the way it used to be. Since the two guys moved in together in London, they need to somehow co-operate in establishing house rules, raising kids and getting along with the ladies. But while making a "house rules" list everything runs smoothly, handling affairs with females is just another matter!
Available on: Amazon Prime
Day 14: Les Aventures Extraordinaires d'Adèle Blanc-Sec (The Extraordinary Adventures of Adèle Blanc-Sec)
Directed: Luc Besson
Written: Luc Besson, Jacques Tardi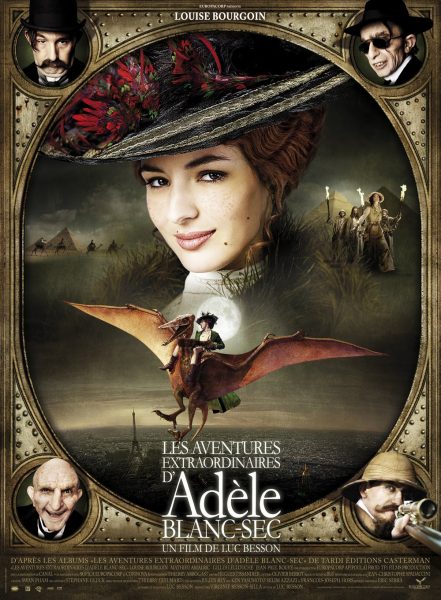 The tale opens with a witty and charming Adèle Blanc-Sec, who happens to be on her next-in-turn mission in Egypt, trying to find a sarcophagus in order to get it back to Paris. At the same time, a fragile but brave enough lady fends off snags organized by archaeologist Dieuleveult. While Adele somehow balances on both fronts, a Parisian scientist with magical powers to cure Adele's sister accidentally lets out Pterodactyl in the middle of Paris! Cartoonish old-school fun coming from the comic-books is a chaotic and free-spirited adventure that mixes up the best OMG moments from Indiana Jones and Victorian-era Paris charm!
Available on: Netflix
Day 15: Jeune & Jolie (Young & Beautiful)
Directed: François Ozon
Written: François Ozon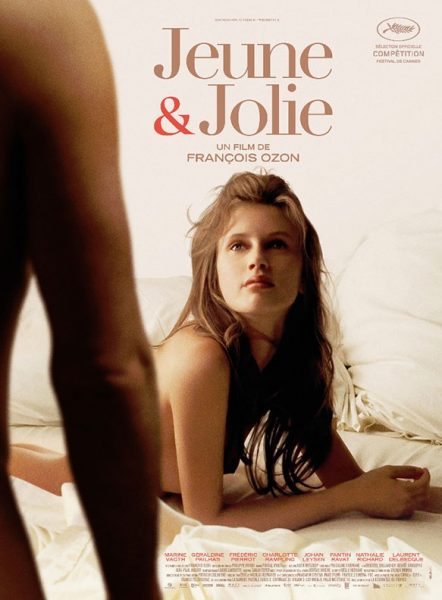 A young 17-year-old, sweet and girly Isabelle is on her summer vocation with all the family members when alll of a sudden she is thurst into the grown-up life. The young lady loses her virginity and once she gets back home, she makes a life as a prostitute and bonds with one of the clients. A sexually awakening story line, but still sensationally enigmatic for many.
Available on: Netflix , Amazon Instant Video
Day 16: Le Fabuleux destin d'Amelie Poulain (The Fabulous Destiny of Amélie Poulain)
Directed: Jean-Pierre Jeunet
Written: Jean-Pierre Jeunet, Guillaume Laurant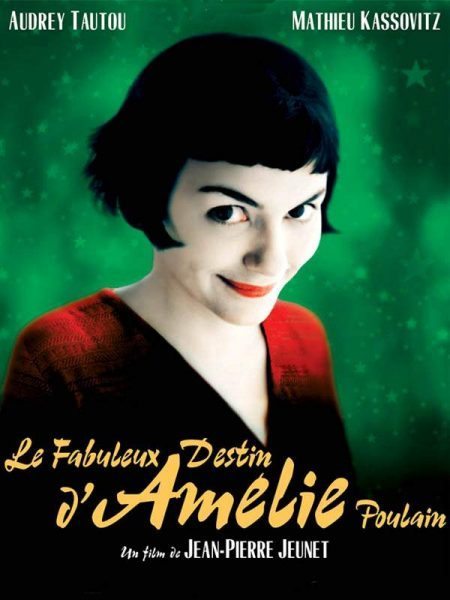 Known among movie-addicts just as "Amelie", this film is without a doubt a number one chick flick. An interactive, fun and even touching movie from 2002 reveals the story of a shy French demoiselle and her fabuleux life in Paris. If you're not in love with "Amelie", you are guaranteed to fall for the movie right after the first few minutes.
Available on: Netflix, Amazon Instant Video
Day 17: Amour
Directed: Michael Haneke
Written: Michael Haneke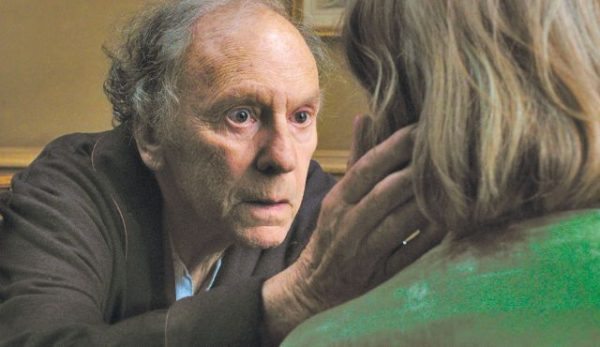 A heartfelt love-story of two octogenarians Anne and Georges. A couple that is peacefully enjoying everyday life in retirement until the day, when the woman has a small stroke. When Anne gets back from the clinic, one side of her body is paralyzed. See how eternal love gets through ages and is put to the test when hard times come!
Available on: Amazon Instant Video
Day 18: Intouchables (The Intouchables)
Directed: Olivier Nakache, Eric Toledano
Written: Olivier Nakache, Eric Toledano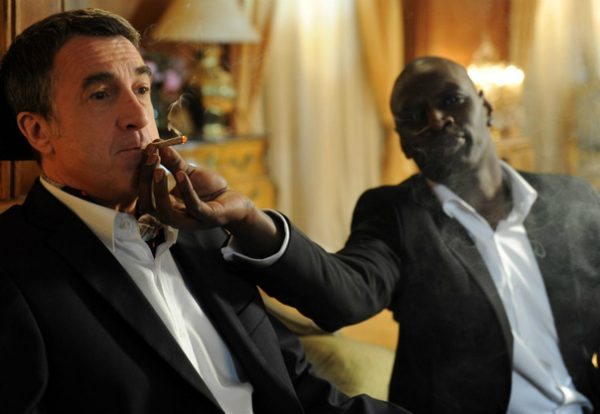 No raunchy jokes or chick-flick stuff. A touching but at the same time thought-provoking story shows how close two individuals can become despite being on opposite sides of the social scale. An aristocrat with a serious diagnosis and a street know-it-all, two different lives – one ever-connecting companionship!
Available on: Netflix (DVD only) , Amazon Instant Video
Day 19: Le Magasin des Suicides (The Suicide Shop)
Directed: Patrice Leconte
Written: Patrice Leconte, Jean Teulé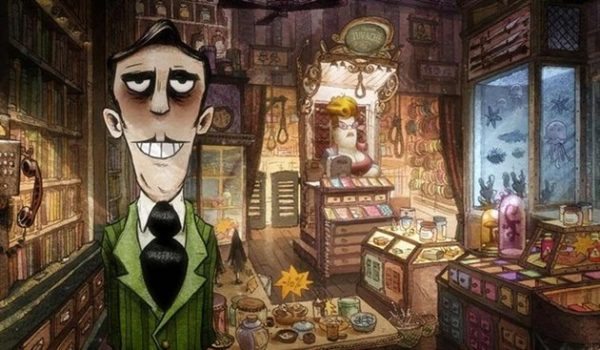 Imagine the city, where people have lost all desires for living. A grey graveyard of sky-scrapers and misery!And in the middle of the doomed-to-death world unexpectedly appears … a suicide shop! All the desperate individuals are welcome to the store of Lucrèce, Mishima and their kids. The Adams-like family makes business on selling various ingredients that one can take to end a thrice-hated life. A hilarious project for all the very-very dark humored fans!
Available on: DVD (import)
Day 20:Le Jouet (The Toy)
Directed: Francis Veber
Written: Francis Veber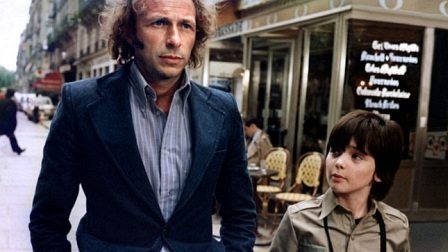 A step-by-step guidance on how to play somebody else's life when you're up to your neck with money. OK, serious now. When François, a humble journalist is wandering in a huge store trying to catch inspiration for a new article, he turns into a new toy in the store owned by Rambal-Cochet's son. What should you do when your despotic boss is hanging over you as a dark cloud? Just what François did! Say "yes" to the entire masquerade. Still the end impresses even the most sarcastic movie fans, when François makes friends with a kid showing him how tyrannical his father's life is.
Available on: Amazon Instant Video
Day 21:Le Scaphandre et le papillon (The Diving Bell and the Butterfly)
Directed: Julian Schnabel
Written: Ronald Harwood, Jean-Dominique Bauby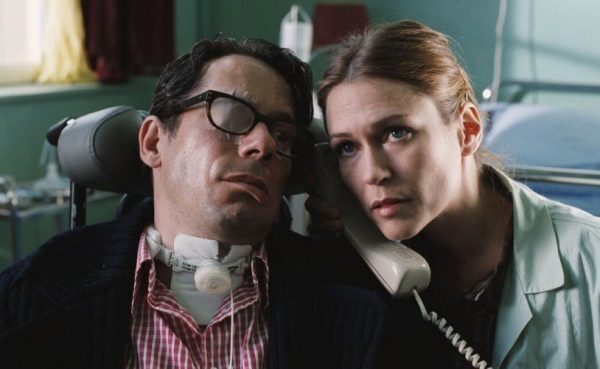 In this heartfelt memoir, the "Elle" magazine editor Jean-Dominique Bauby weaves an engaging story of his struggle with Locked-in Syndrome. Communicating with the outer world only through a speech therapist, "Jean-Do" was still able to write a compelling book that hooks you from the beginning til the end.
Available on: Netflix , Amazon Instant Video
Day 22: Le premier jour du reste de ta vie (The First Day of the Rest of Your Life)
Directed: Rémi Bezançon
Written: Rémi Bezançon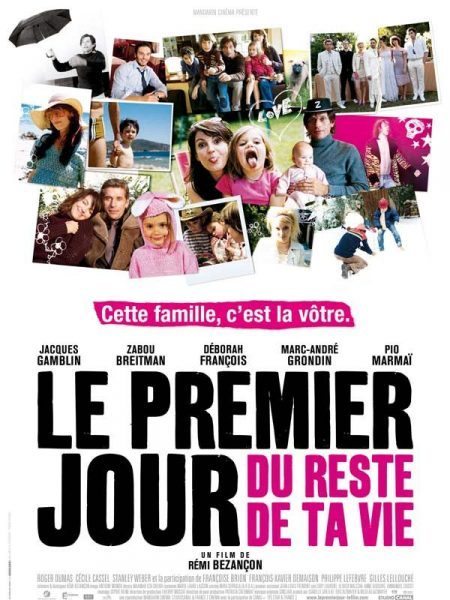 You're welcome to spend five random days in a French family. The lives of its members are spread out over a dozen years. The plot shows all the ups and downs of family life in a comedy-drama perspective. A funny and sometimes painfully honest story about growing up, being a parent, living and dying.
Available on: DVD (import)
Day 23: Paris, Je t'Aime (Paris, I Love You)
Directed: Olivier Assayas, Frédéric Auburtin
Written: Olivier Assayas, Frédéric Auburtin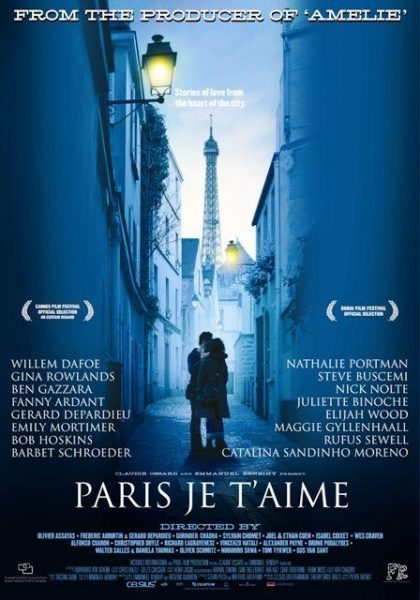 "Paris Je T'Aime" is a mixture of 18 miniatures, each concentrated in a different part of Paris and presented by a different director and cast. A juicy-tasting menu includes a great variety of amuse-bouches. 20 much-admired movie-makers from all around the globe examine eternal love sur le ciel de Paris in their own way.
"Paris Je T'Aime" could be easily used as a multi-colored brochure for the travelers: the Seine banks are attracting lovers for rendezvous,La Tour Eiffel sparkles in the dark, but the City of Lights we see in the film looks unreal and hectic.
Available on: DVD (import)
Day 24: L' Idole (The Idol)
Directed: Samantha Lang
Written: Gérard Brach, Samantha Lang, Michel Tournier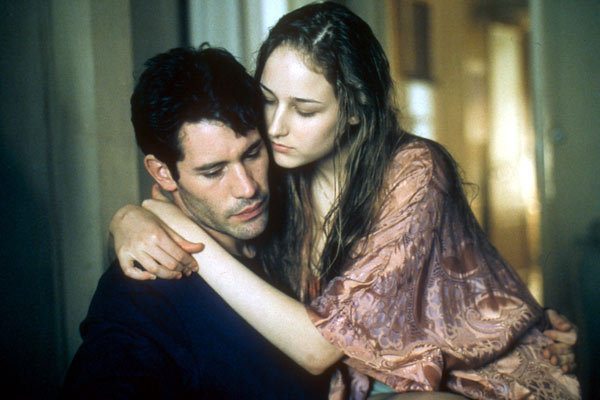 One day a new tenant enters an old house in Paris. A charming young actress from Australia changes the world of every person in the house. Sarah's life habits drive the tenants crazy: the girl makes love too loudly and the door of her apartment is never closed. Only old wise Chinese Zhao knows that the "newbie" is going to end her life. Fascinated by passion and misery of his new pal, Zao offers Sarah a magical Chinese cure for her melancholy…
Available on: DVD (import)
Day 25: La Boum! (The Party)
Directed: Claude Pinoteau
Written: Danièle Thompson, Claude Pinoteau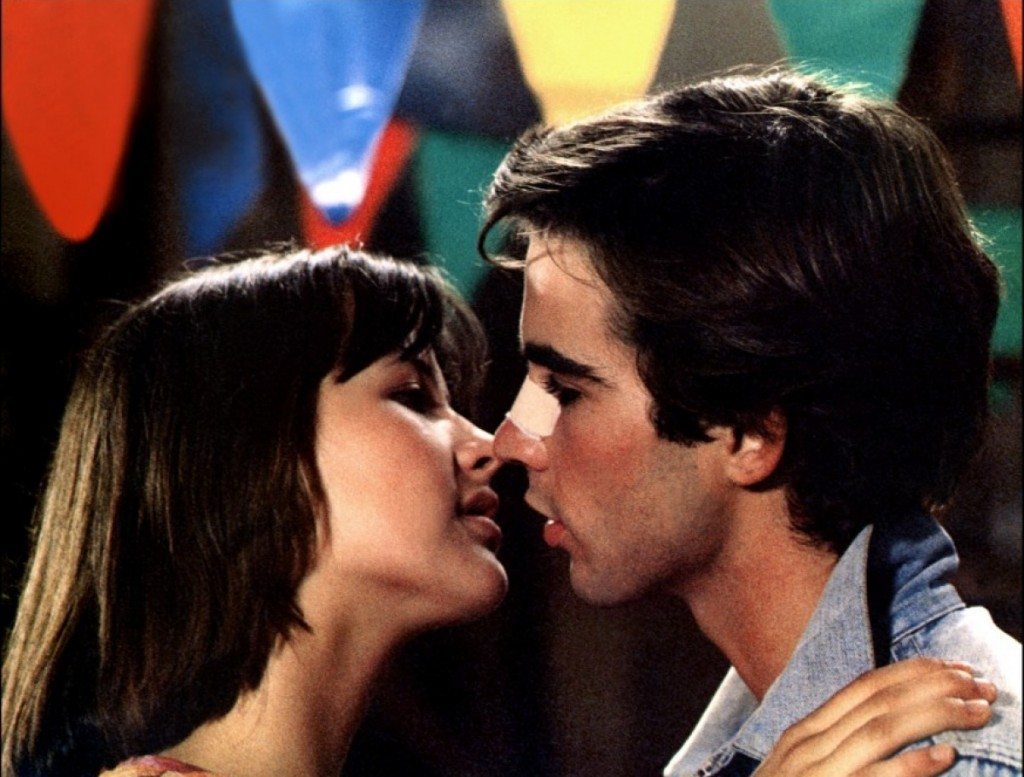 First kiss. First love. First heart break. When you look into the pretty eyes of Sophie Marceau, you do believe in everything popping up on the blue screen. Everyone has a story in La Boum!. Sweet 13 years old Vic is a newbie in her school. With a good friend of hers she's on the lookout for the big love. Vic's mom and dad are dealing with their own love misfortunes while a witty grandma Poupette works out her grandchild's life. The sensational comedy is called the best that has ever been created by French filmmakers!
Available on: Amazon Instant Video
Day 26: La Double Vie de Véronique (The Double Life of Véronique)
Directed: Krzysztof Kieslowski
Written: Krzysztof Kieslowski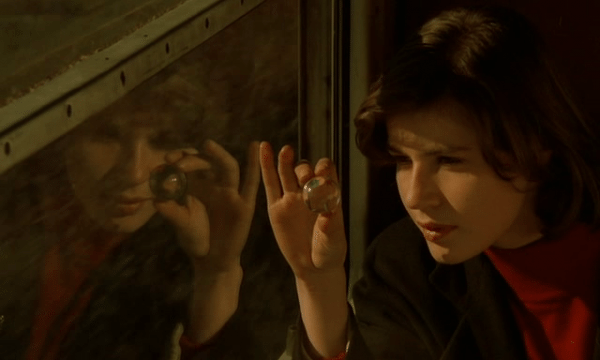 The movie "The Double Life of Véronique" provides you with the inside look into the life story of two young women, who turn out to be…in an unexplainable, irresolvable and odd way…the same female stuck between two lives, which are mysteriously interconnected.
Available on: DVD (import)
Day 27: Rien à Déclarer (Nothing to Declare)
Directed: Dany Boon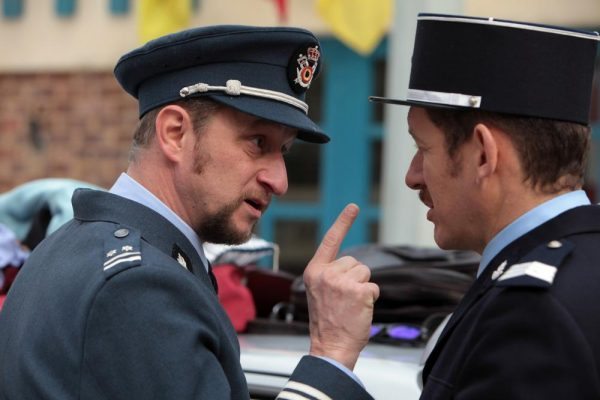 Hollywood just doesn't provide enough record-breaking stories, but Dany Boon does! A gag-filled movie Rien à Déclarer happens to be the number one French hit of 2011! Set in the early 90's, the comedy reveals the story of a Francophobe Belgian and his French nemesis, who are being forced to team up to fight against the drug dealers. A cheesy and always en vogue comedy
Available on: Amazon Instant Video
Day 28: À Gauche en Sortant de l Ascenseur (Door on the Left as You Leave the Elevator)
Directed: Édouard Molinaro
Written: Gérard Lauzier , Gérard Lauzier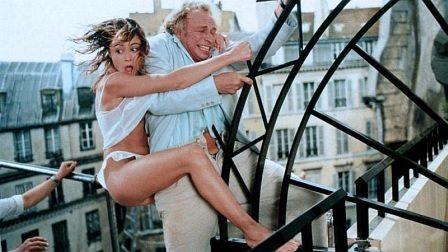 See how complicated life can turn out to be in the twinkle of an eye! A successful artist is waiting for his date Florence at his apartment. But when the doorbell rings, Yan faces a half-naked lady on his threshold. His neighbor Eva locks herself out of the flat and needs help desperately. The plot picks up speed when Florence and Eva's hellishly jealous man Boris pops up on Yan's doorstep!
Available on: DVD (import)
Day 29:Dheepan
Directed by: Jacques Audiard
Written by: Audiard, Thomas Bidegain, and Noé Debré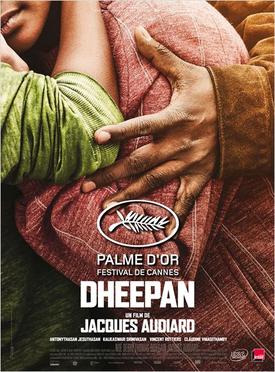 This award-winning crime-drama released on September 2015 revolves around the story of three Tamil refugees who came to France from war-torn Sri Lanka in the hopes of starting a new life. Sivadhasan, a Tamil Tiger soldier in the Sri Lankan civil war, flees his country using a dead man's passport, and is joined by a woman who had to pose as his wife, and a 9-year old girl posing as their daughter. This film is hailed as one of the best French movies in 2015 and even won the coveted Palme d'Or at the 2015 Cannes Film Festival.
Which of the movies above have you seen before? Share with us in the comments!