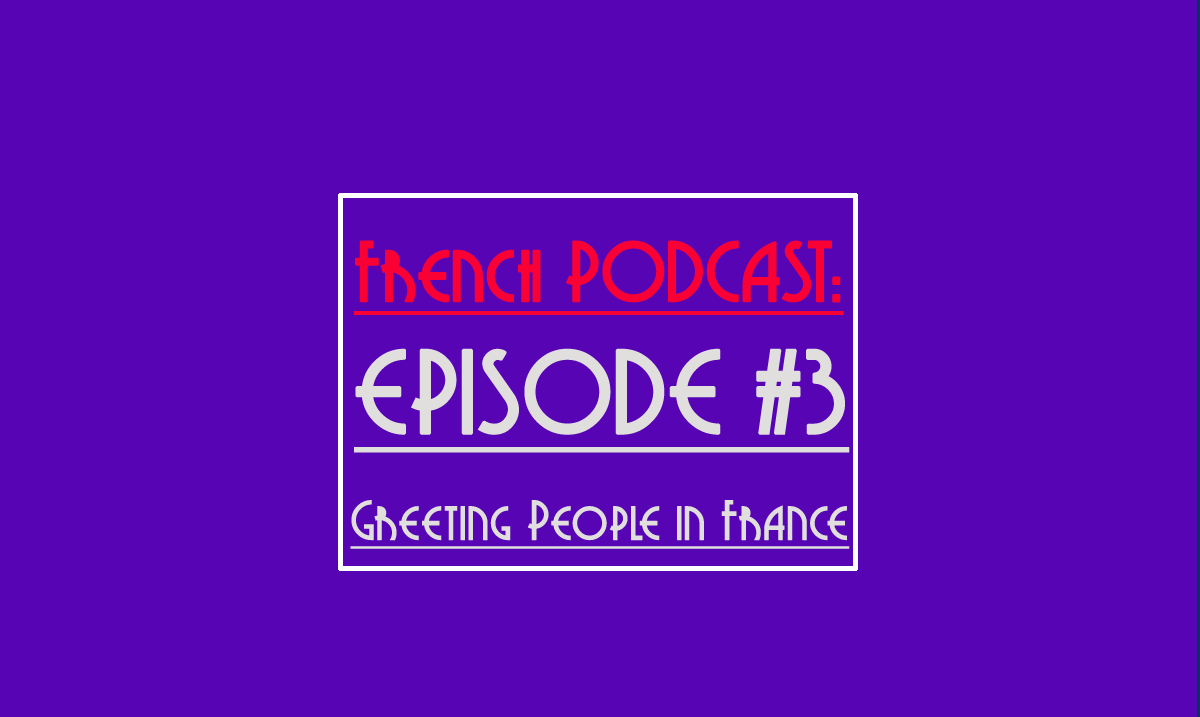 [symple_highlight color="green"]Listening Time: 26 minutes.[/symple_highlight]
Here is the third session of  Talk in French Podcast!
Download the Podcast
Right click here and save-as to download this episode to your computer.
Now on iTunes
The podcast has been approved by Apple so you can now listen the podcast on iTunes and give me an honest review here . I updated the RSS feed so there is all the information available now.
I will create a french version of the podcast in the coming weeks,  if you are a bit advanced learners you should enjoy it more.

Listen the Podcast Now.
Articles Mentioned in This Session:
French Words in the Podcast
la fourchette – fork
le verre – tumbler/glass
la théière – teapot
la tasse – à thé tea cup
la nappe – tablecloth
le rond de serviette – napkin ring
la tasse à café – coffee cup
le coquetier – egg cup
l'assiette à soupe – soup bowl
l'assiette plate – dinner plate
French Expression in the Podcast
Êtes-vous libre ? – Are you free?
à quoi bon ? – what's the use?
C'est clair – It's clear
Excusez-moi de vous déranger – I'm sorry to disturb you
Fais voir ! – Show me!
Again your feedback are appreciated and a review on iTunes as well.
Your feedback are appreciated.
P.S: Do not hesitate to share this article on pinterest,facebook, twitter or google plus.