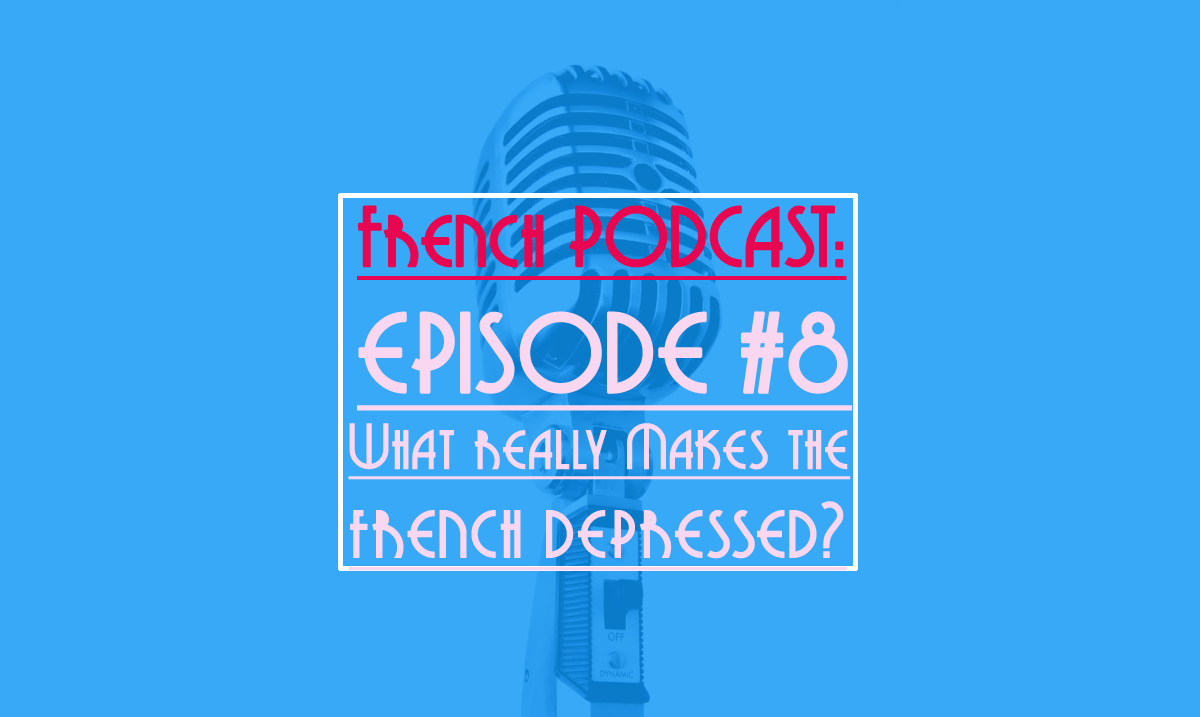 [symple_highlight color="green"]Listening Time: 23 minutes.[/symple_highlight]
Here is the 8th session of  Talk in French Podcast!
You can download the podcast to your computer or listen to it here on the blog via  SoundCloud. There is a button where you can download the Podcast.
In this episode:
– Some information about French Culture. What Really Makes the French Depressed?
– Some French Words with an English Translation. Ideal when you cook, run, commute….
– A quick French Grammar Explanation. Learn how to use the Future tense in French.
– Some French Expressions and their translation
Download the Podcast now
Right click here and save-as to download this episode to your computer.
or listen on the website
Now on iTunes
The podcast has been approved by Apple so you can now listen the podcast on iTunes and give me an honest review here . I updated the RSS feed so there is all the information available now.
I will create a french version of the podcast in the coming weeks,  if you are a bit advanced learners you should enjoy it more.

Listen the Podcast Now.
Articles Mentioned in This Session:
French Words in the Podcast
la chemise – shirt
la minijupe – miniskirt
le pyjama – pajamas
le maillot (de bain) – bathing suit
le smoking – tuxedo
le soutien-gorge – bra
le short – shorts
le haut – top
le pantalon – pants/trousers
le jupon – half slip
French Expression in the Podcast
Après la pluie le beau temps.- Every cloud has a silver lining.
Au suivant ! – Next! Who's next?
Avec le temps, ça s'arrangera – Things will sort themselves out in time
Bouche cousue ! (inf) – It's top secret! Mum's the word!
Ça vaut le coup d'oeil.- It's worth seeing.
ça y est – that's it, it's done
Il n'y a pas de temps à perdre – There's no time to lose
Again your feedback are appreciated and a review on iTunes as well.
P.S: Do not hesitate to share this article on pinterest,facebook, twitter or google plus.