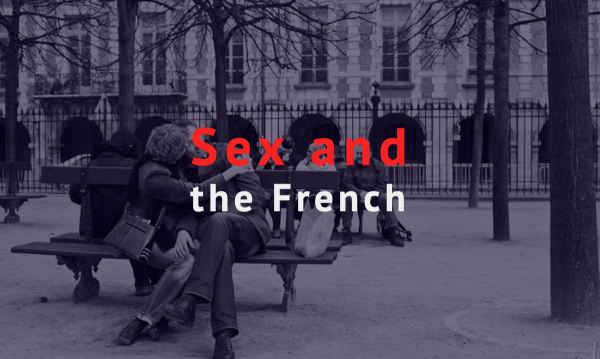 Listening Time:  63 minutes.
IMPORTANT! This podcast contains some explicit (sexual) expressions. Don't listen if you are not comfortable with this topic.  
Here is the 50th session of  Talk in French Podcast! You can download the podcast to your computer or listen to it here via iTunes.
In this episode:
Sex and the French
How to learn French "in bed"
Some French Words and expressions.
Download the Podcast now
Right click here and save-as to download this episode to your computer.
or listen on the website.
Want more Free resources? Get the French Learning Package
French Words in the Podcast
la drague – hitting on (chatting up)
Le cul – ass
Mater – to eye up
Craquant – gorgeous
Le baiser – kiss
baiser –  to fuck
sauter une fille/un mec – to lay a girl/guy
Branler (se) – to wank / to jerk off
Bander – to have a hard-on
Mouiller – to get wet.
Tringler – to fuck.
French Expressions of the week
Faire une partie de jambes en l'air
Faire crac crac/Faire boum boum
Passer à la casserole
S'envoyer en l'air
Faire des galipettes

Tremper le biscuit

Emmener Popaul au cirque
Remettre le couvert
Grimper aux rideaux
Faire l'amour en levrette
You can also buy an Ebook if you like this part:
365 days of French Expressions.
It includes:  French Expression/ Meaning / Literal Translation/ Example/ Audiobook/ Weekly Recap and Quizz
Available on:



or on the website

THANKS FOR LISTENING!
Also, please leave an honest review for Talk in French Podcast t on iTunes! Ratings and reviews are extremely helpful and greatly appreciated! They do matter in the rankings of the show, and I read each and every one of them.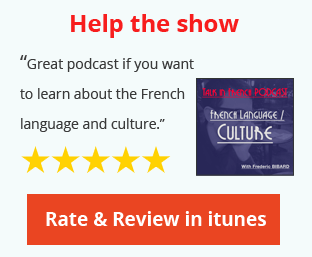 P.S: Do not hesitate to share this article on pinterest,facebook, twitter or google plus.