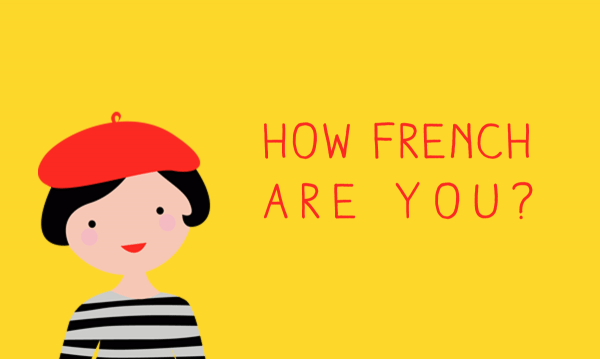 Do you ever have that niggling feeling that there's a Frenchwoman or Frenchman trapped inside you? Not literally, of course. Because that would be weird…. and totally morbid. Right? Not paranormally either. We're talking normal things here.
Like, maybe you would fit in better strolling at the Avenue des Champs-Élysées than you do on your own neighborhood? Or perhaps you were born in the wrong continent and should definitely be sitting in a French cafe right now?
It could be due to your fascination with all things Gallic, or maybe just your penchant to do things à la française. Either way, here's your chance to know where you land on the French-ness scale through a fun quiz  we have prepared specially for you.
So come on, buckle up and let's get rolling!
But…wait.
Here are a few reminders before you take the quiz:
Choose the best answer that applies to you. No cheating please! 🙂
If there is no exact option, choose the next one that is most relevant.
This quiz is created all in the spirit of fun. So please do not hesitate to take the results with a grain of salt!
and
Don't forget to share with your friends on social media!
Sign up to the newsletter and get the super awesome (and totally FREE) French Learning Package. Click on the big banner below.
Merci!